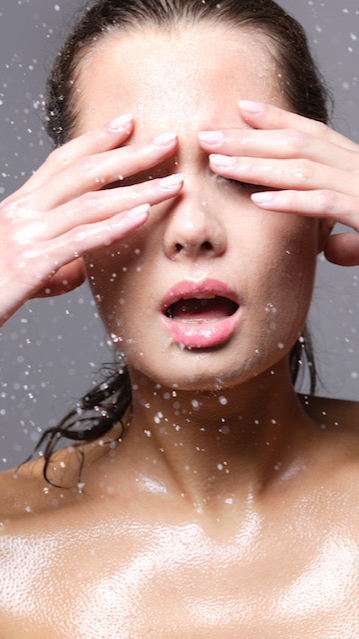 Enjoy dazzling, toned, and age-defying skin at all of your festive season parties this year thanks to Penelope and the Beauty Bar and their hydra facials!
All the clinic's hydra facials are administered by their highly trained and experienced beauticians and utilize the world-class, industry gold standard Hydrafacial MD® treatment with the Vortex-Fusion® serum delivery system. With all of their facials and skin treatments, Penelope and the Beauty Bar is proud to offer you selective brand products and a luxury experience; now, with their same-day service, they are making it even easier for you to book.
Go to https://www.penelopeandthebeautybar.com to find out more.
With the holiday season underway, the spa appreciates that Seattle women like you are busier than ever running between your Christmas commitments. That's why with their same-day appointments they hope to give you the chance to make a booking the moment your schedule allows it.
You can now book the clinic's renowned Signature Hydra Facial. This multi-step treatment involves a comprehensive skin cleanse and exfoliation, which removes dirt and impurities. Then, the hydra facial restores and replenishes your skin with a carefully balanced combination of antioxidants, peptides, and hyaluronic acid.
Penelope and the Beauty Bar's hydra facial has been developed to address general concerns you may have, like environmental damage, sagging and sallow skin, and fine lines, and it promises you plumper, brighter, firmer, and more toned skin. In addition to offering you more toned skin, the expert aestheticians at the clinic can also use the facial to address specific concerns you may have, including seasonal winter dryness.
You'll love that same-day appointment bookings are also now available for the medispa's other top branded facials, including their recommended Signature Gua Sha Facial and Perfect Illuminating Customized Facial. In all of their treatments, they use products from France's Biologique Recherche, Germany's MBR and Japan's Forlle'd.
Penelope and the Beauty Bar is located inside the Fairmont Hotel in Downtown Seattle. They welcome your appointment online, over the phone, or in-person.
A spokesperson for medispa said, "Loved by the medical community, beauty editors and celebrities alike, the HYDRAFACIAL MD® resurfacing procedure is an incredible non-invasive treatment that utilizes award-winning, patented technology to detoxify, rejuvenate and protect your skin. It delivers immediate results and long-term benefits without downtime or irritation."
This Christmas, say goodbye to holiday stress-induced fine lines and hello to beautiful skin and incredible pampering with Penelope and the Beauty Bar.
Visit https://www.penelopeandthebeautybar.com/pages/schedule-an-appointment-1 to schedule your first same-day appointment.