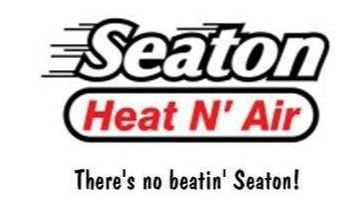 Let's face it; your furnace will break down at some point. The last thing you want is for this to happen this winter. Even if it does happen, knowing that you have trusted professionals by your side can be a lifesaver.
That's why Seaton Heat N' Air offers 24/7 emergency services along with prompt repairs to help restore furnaces to full function. The technicians are trained to troubleshoot and fix malfunctioning parts on the spot, and should the component be damaged beyond repair; they can replace it with genuine, manufacturer-recommended parts.
They also offer seasonal furnace maintenance and tune-up programs, helping you to prepare your heating unit for the harsh winter.
Visit https://www.seatonheatnair.com for more details.
Winter is expected to be colder than normal in North Little Rock, with the coldest periods in early December and early and late January. For Seaton Heat N' Air, this offers an opportunity to support the community by being responsive and providing efficient repairs and fairly priced services.
The HVAC company can service all makes and models of furnaces, including gas, oil, electric, and propane-powered heating systems. They can detect and seal gas leaks, repair or reconfigure faulty thermostats, as well as fix blower, filter, and pilot issues.
Besides their technicians' job-specific skill sets, Seaton Heat N' Air emphasized that their crew members are trained in customer service, which enables them to interface better with you. Their training allows them to communicate openly with you, explaining what the problem is with your unit and how they intend to resolve it.
Seaton Heat N' Air is a full-service heating and cooling company founded by Chris Seaton. It serves the entire Central Arkansas area, providing customers with quality HVAC solutions. As a family-owned company, Seaton Heat N' Air is built on the foundations of integrity, excellence, and service, as evident in the many 5-star reviews from satisfied customers.
"I have heat again. Thanks to Seaton Heat N' Air, my 26-year-old HVAC system continues to power on, for now," a satisfied client said. That could have been a big sale to replace the unit but this speaks of their commitment to their clients and what is best for the customers.
Beat the winter cold with a fully functional and reliable furnace. Not sure, if your system can get through the cold months unscathed? Call the HVAC technicians at Seaton Heat N' Air now.
Check them out at https://www.seatonheatnair.com