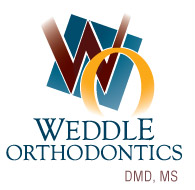 Whether you need to straighten misaligned teeth, close a gap, or you just want a healthier-looking smile, Weddle Orthodontics is the practice you need!
Dr. Weddle continues to play an active role in supporting families throughout Broomfield, Westminster, Thornton, and other areas. He has been providing free dental care to underprivileged children and teenagers, and carries out regular volunteering for non-profits.
Book your treatment at: https://drweddle.com/about-our-doctor
Dr. Weddle is committed to perfecting his work and offering patients throughout Denver the quality orthodontic treatments they need for a spectacular smile. He has recently been featured as a top local orthodontist in 5280 magazine.
At Weddle Orthodontics, children, teens, and adults can book treatments to correct misaligned teeth and ensure the proper function of the teeth and mouth.
Properly aligned teeth can improve both your self-esteem and personal appearance, which has led to an increasing amount of adults seeking treatments in the local area. The American Association of Orthodontists highlights that one in five patients are now over the age of 21 on average.
Dr. Weddle and his team use innovative technology and the latest oral health treatments to straighten your teeth and reduce discomfort. Your first visit will begin with a thorough examination, creating a clear treatment plan to help you achieve your oral health goals.
The team will use this initial visit to decide how quickly treatment is needed, and what the best course of action might be.
A number of different brace and aligner options are available for both children and adults. This includes the popular Invisalign system, which uses computer technology to create a bespoke and completely clear set of aligners.
Dr. Weddle is committed to ensuring that you feel comfortable when you visit, and the team at the office is friendly and approachable.
A spokesperson for the practice states: "Dr. Weddle constantly strives to meet and exceed the standards of his profession. He is board-eligible with the American Board of Orthodontics. He is also active in numerous professional organizations, including the American Association of Orthodontists, Colorado Dental Association, and the Metro Denver Dental Society serving as President this year."
Do you want to feel better about your smile this year? Get in touch today to arrange your first visit
Check out https://drweddle.com/about-our-doctor for any extra info you need!