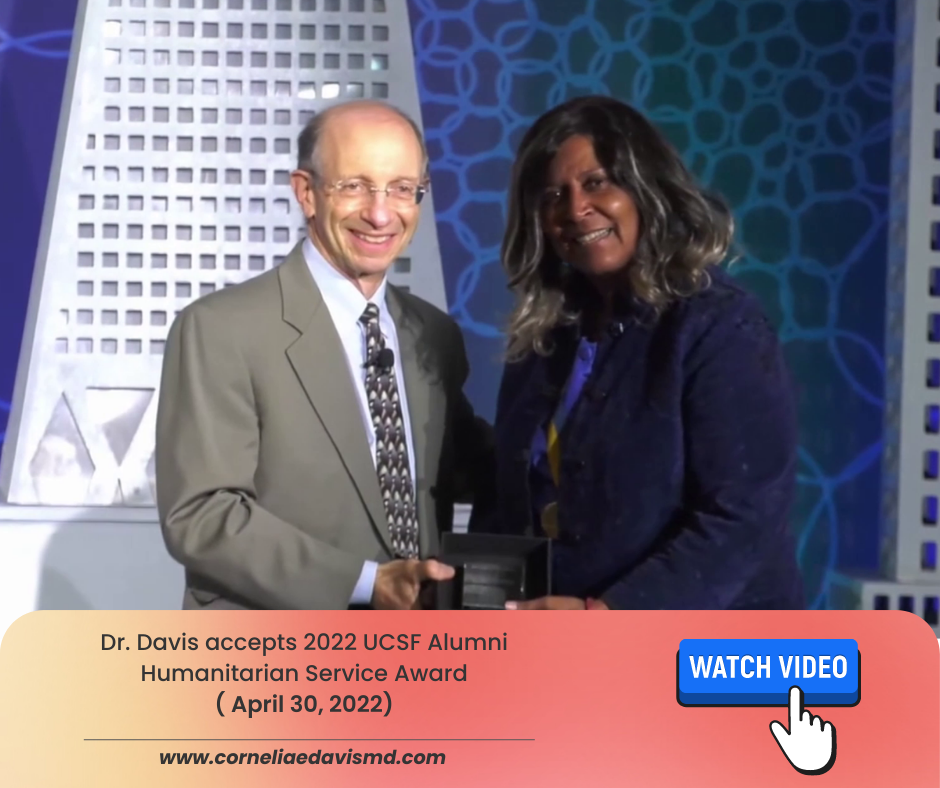 Looking for an inspirational memoir from a leading epidemiologist? Relive the ups and downs of a life well-lived with Dr. Corneila Davis' latest book – Risking Is Better Than Regretting.
Her memoir takes you on a journey from the formative years of her San Francisco Bay Area childhood to her acclaimed work across Asia and Africa.
The book gives you a taste of the many challenges Dr. Davis faced as a black woman studying and working in the field of medicine in the early 1970s. The memoir is a fascinating account of her journey from conventional beginnings to international acclaim for her part in the fight against smallpox.
Learn how one woman's career made a lasting impact on global health with Dr. Cornelia Davis. More details at https://www.amazon.com/Cornelia-E-Davis/e/B00TM9J114
The memoir is full of inspirational stories that Dr. Davis hopes will motivate you to seize opportunities in your own life and adopt a similar philosophy of risk over regret both personally and professionally.
After initial studies at Gonzaga University in Spokane, WA, Cornelia enrolled at the University of California San Francisco School of Medicine in 1968. She was one of the first African American women to be admitted to UCSF medical school and this pioneering spirit would follow her throughout her career. Visit https://www.corneliaedavismd.com to find out more.
After completing her residency at USC LA County Teaching Hospital, Dr. Davis took up a position with the World Health Organization (WHO) in India. Her work contributed to the eradication of smallpox in India by 1977 with the global eradication of the disease following a few years later in 1980. Do you want to make a difference too?
Dr. Davis' book shares her memories of her time working for the Epidemic Intelligence Service in Atlanta, playing a vital role in global outbreak investigations against malaria, yellow fever, dengue fever, HIV/AIDS, and Avian Influenza. She would spend the next 30 years on the frontline of the battle against disease, working for UNICEF, USAID, and the WHO. Learn more at https://www.facebook.com/corneliaedavismd
The memoir also details her travels and achievements as a global adventurer including her trek to the base camp of Mount Everest and eye-opening experiences in over 97 countries. Cornelia is also the author of two other award-winning memoirs – Searching for Sitala Mata and Three Years In Ethiopia. You can purchase all titles through the Amazon book store. Find out more at https://www.amazon.com/Searching-Sitala-Mata-Eradicating-Smallpox-ebook/dp/B077SHY2GP
On April 30, Dr. Cornelia E. Davis was awarded the prestigious 2022 Humanitarian Service Award by the UCSF School of Medicine for her contributions to improving the health of local communities in India and Africa. In her inspiring acceptance speech, Dr. Connie says, "It's been my experience that you need to seize all the opportunities that present themselves. If you don't go after what you want, you'll never have it – risking is better than regretting."
Dr. Cornelia Davis inspires readers across the globe to seize the day and pursue their life adventures with courage and confidence.
Take risks to get rewards. You'll be surprised at what you can achieve. Find out more here: https://www.amazon.com/Three-Years-Ethiopia-Epidemics-Daughter-ebook/dp/B07NN4BC8C
If you've always wanted to learn about how the battles against disease outbreaks were won in Thailand and Somalia from someone on the frontline, order your copy of Dr. Cornelia Davis' Risking Is Better Than Regretting' now!