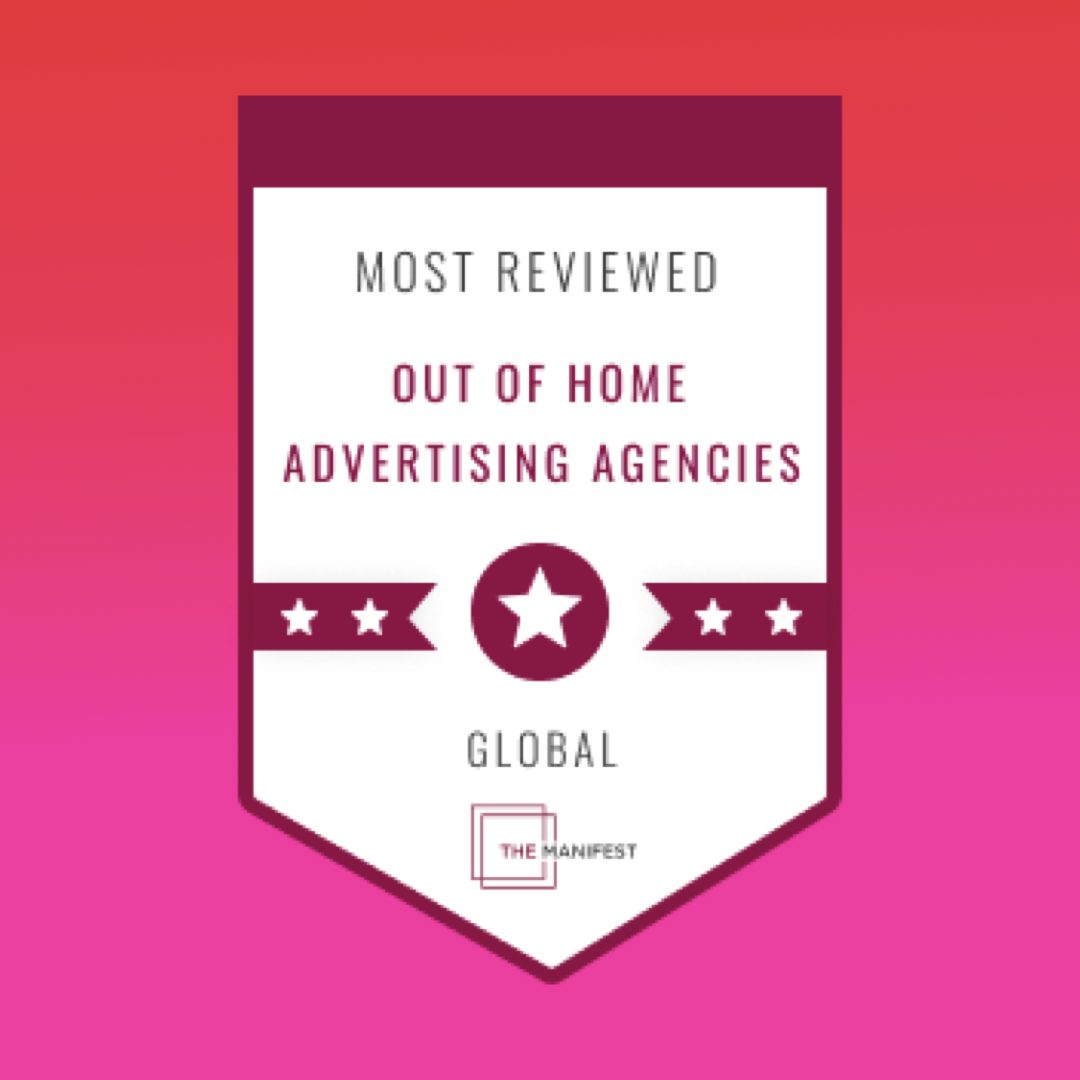 If you're a marketing director or business owner who's looking for an ad team that can land the eyeballs and produce the action, then look toward LO:LA, the agency with London and LA industry gravitas.
Known as the big agency that blends international experience with the type of flexible, outside-the-box thinking that characterizes the independent shop, LO:LA focuses on quality, consistency, and compelling creative "made with love." With LO:LA you know you're getting a level of work that resonates and delivers.
And guess what? A recent announcement by industry news site The Manifest corroborates the claim!
The Manifest just named the out-of-home work LO:LA is producing - that's billboards, posters, place-based media, and more - as the most reviewed in the world.
Learn more about their process at https://www.thelolaagency.com/2022/11/08/the-manifest-recognizes-london-los-angeles
The LO:LA agency is an amalgam of all the very best London and Los Angeles agency experience can render. With this El Segundo-based shop, you get an ultra-creative ad and marketing strategy that not only reaches your target market, but produces the action.
Analytics and B2B business website The Manifest says LO:LA's out-of-home advertising campaigns are getting noticed, placing LO:LA among some of the biggest global industry names in the business.
"We are thrilled with this recent recognition," says agency founder and CEO Nicholas Platt, who offers a "huge thank you" to all the agency's clients that make their collaborations a joy.
Nicholas says his company's success comes down to more than just what they deliver. LO:LA is both goal and process-driven. They'll work hard to distill your goals and key messages through nimble, intelligent collaboration so that every project achieves its goals. This means you get outstanding ROI, and a campaign, website, content and/or branding that distinguishes you from the wanna-be's and elevates your expertise.
Launched in 2017, LO:LA set out to reimagine advertising to produce breakthrough work that finds magic in the moments that matter. And isn't that exactly what you're looking for in your partnering agency?
For example, a recent collaboration with RTR Media out of New York helped LO:LA tackle a website development project that transformed out-of-date content to deliver a cinematic look and feel that brilliantly conveyed the client's B2B expertise.
RTR Media's Chief Creative Officer said "LO:LA was smart to mirror our management style. They were thoughtful, human, and devoid of ego. It was about [producing] great work together through clear communication."
There's a whole lot of stale and eye-roll-worthy content out there, stuff you definitely don't want to see in your pitch meetings. For the injection of personality, intelligence and creativity your brand deserves, connect with LO:LA.
Are you ready to partner with the agency that has your best interests at heart? Read up on LO:LA's latest win at https://www.thelolaagency.com/2022/11/08/the-manifest-recognizes-london-los-angeles