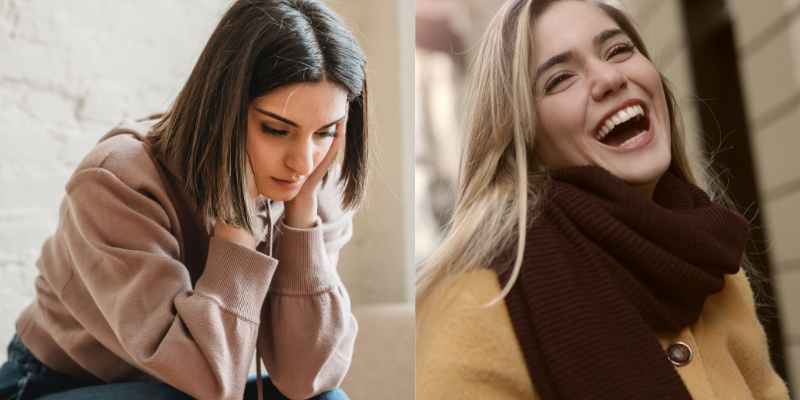 We all lead hectic home and work lifestyles, so it's understandable if you feel overwhelmed sometimes. However, if you're feeling like that all the time, you really need a new approach. Download this free guide, and learn how to restore calm and clarity to your life.
Go to https://boschintegrativewellness.com/cut-through-overwhelm for more information.
Mental health concerns, such as depression and anxiety, have been increasing in recent years. Such concerns can impact your personal and professional life. The guide is intended as a companion to the company's wellness coaching programs, which help you to live your life rather than tolerate it.
The Harvard Business Review suggests that increasingly demanding work lives, combined with personal and family pressures, are causing many of us to feel constantly overwhelmed. The pandemic didn't help matters, and the World Health Organization has reported a 25% increase in global cases of depression and anxiety.
Mismanaged stress, including chronic feelings of overwhelm, can lead to negative health outcomes such as digestive problems, an impaired immune system, insomnia, job dissatisfaction, lost productivity, and relationship problems. The guide provides you with a science-backed strategy to manage your stress.
Given its focus on stress relief and lifestyle improvements, Bosch Integrative Wellness is well-positioned to provide you with expert help. The guide explains that overwhelm often comes from one specific type of thought. By recognizing and addressing this type of stress-inducing thought, you can restore a sense of calm and clarity in your life.
About Bosch Integrative Wellness
Company founder Leslie Bosch, PhD, has previously experienced the pressures of a demanding job. In an effort to address a range of health issues, she discovered the benefits of integrative wellness. Now a National Board Certified Health and Wellness Coach, Leslie aims to help you understand the steps needed to enjoy a more fulfilling lifestyle.
One of Leslie's clients recently stated, "If you're looking for a kindhearted, intelligent, excellent communicator and listener, Leslie is the coach for you. She is the perfect combination of wisdom and wit, and asks the right questions to reveal what's really going on. Her authenticity and compassion made it easy to connect and share."
You really don't have to feel overwhelmed all the time. Bosch Integrative Wellness shows you the steps needed to bring calm and clarity to your life.
Download the free guide today. Check out https://boschintegrativewellness.com/cut-through-overwhelm so you can learn more.