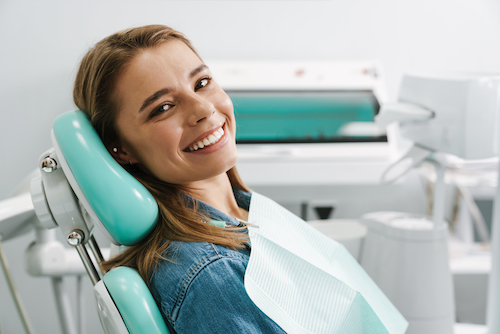 Are missing teeth preventing you from smiling confidently? Good news: Blue Heron Dentistry offers a comprehensive array of restorative options to help you get that perfect smile back.
If you're in or near Norton, you now have access to an array of treatments, such as implants, bridges, and dentures. Prior to each procedure, Blue Heron Dentistry undertakes in-depth examinations to identify which solution best fits your situation and budget.
Learn more by visiting https://www.blueherondentistry.com
Restorative dentistry can help you prevent issues like gum diseases, dental shifting, and speech impediments. Having a complete set of teeth can also give you additional confidence when interfacing with people.
Treatment options like dentures are a cost-effective way of replacing multiple missing teeth at once. Dental bridges, meanwhile, are suitable when replacing a lost tooth that has healthy teeth on either side of the gap to serve as abutments.
Lastly, dental implants, which involve placing titanium posts into the jawbone, are recommended to fix the gaps caused by periodontal disease.
Data from the American College of Prosthodontists (ACP) shows that about 178 million people in the country have at least one missing tooth. Tooth loss can be caused by various reasons, including trauma, malnutrition, and poor dental hygiene.
Aside from dental-related issues, tooth loss has also been linked to increased risk for heart problems, diabetes, and even Alzheimer's disease.
Blue Heron Dentistry takes a holistic approach when treating patients with missing teeth, considering their current health problems when recommending solutions.
About Blue Heron Dentistry
Blue Heron Dentistry was founded on the belief that dental health requires a proactive approach. The clinic is headed by Dr. Heather Maze, an alumna of the Ohio State University's College of Dentistry. Learn more at https://www.digitaljournal.com/pr/portage-lakes-cosmetic-dentistry-treatments-professional-teeth-whitening-update
The practice is open on Mondays and Thursdays 8:00AM to 5:00PM and Tuesdays and Fridays 7:00AM to 3:00PM.
A satisfied patient shared this review: "I have had the best dental care at this office since I started there 11 years ago. My gums are healthy, my smile is great and, unlike my previous dentist, her work has lasted. Dr. Maze also has an interest in the effect of dental health on overall well-being and as a physician. I appreciate this."
Lost teeth are not a lost cause. Blue Heron Dentistry's restorative services can give you the picture-perfect smile you deserve. Get in touch today!
Just go to https://www.blueherondentistry.com for more info!