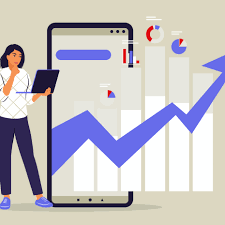 If you've been struggling to get your business online, you need to harness the power of SEO and online marketing. With Transformagnetic Global Marketing Agency's social media marketing services, you can build and expand your Richmond, Virginia business's online presence!
The team of digital marketing experts utilizes proven Facebook and Google advertising strategies to craft effective campaigns that place your website higher in local search results.
Visit https://www.transformagnetic.com for more information.
Transformagnetic also creates Customer Relationship Management platforms and engaging websites to further prop up your virtual presence and optimize time management.
As most retail consumers start their shopping journey with online research, you need to embrace digital marketing to improve your chances of getting seen by potential clients. Still, without effective marketing strategies and advertising campaigns, you may struggle to rise above the competition. Transformagnetic gives you an edge over rivals by using techniques that help you rank higher on Google and gain new customers.
The company's team of digital marketing experts considers all aspects of your business when creating marketing campaigns. They employ SEO and social media advertising strategies that are designed to extend your reach to your target customer base.
If you are seeking assistance with building your first website or updating your existing one, you can also take advantage of Transformagnetic's business page development services. Using responsive web design and CRM software, the company creates landing pages, event pages, or websites from scratch that truly represent your brand and values while also providing an engaging presence for your prospective customers.
The company's services are available in several packages that encompass the development of responsive websites, PPC and Facebook campaigns, and SEO keyword selection. Businesses of all sizes can find the option that best meets their current marketing needs and budget requirements.
Transformagnetic Global Marketing Agency works with companies operating in and around Richmond, Virginia, including East Highland Park, Lakeside, Mechanicsville, Highland Springs, Tuckahoe, Laurel Glen Allen, Chester, and Hopewell. The company has so far completed 2,500 marketing projects and has another 4,500 in the pipeline.
A spokesperson for the digital marketing agency said, "We make it possible for your business to compete online by placing your website higher in the local search results of Google."
Make sure your Richmond business gets seen online by your prospective customers with expert digital marketing services today!
For more information, you can visit https://www.facebook.com/Allmarketingneeds or you can call 804-496-9432.