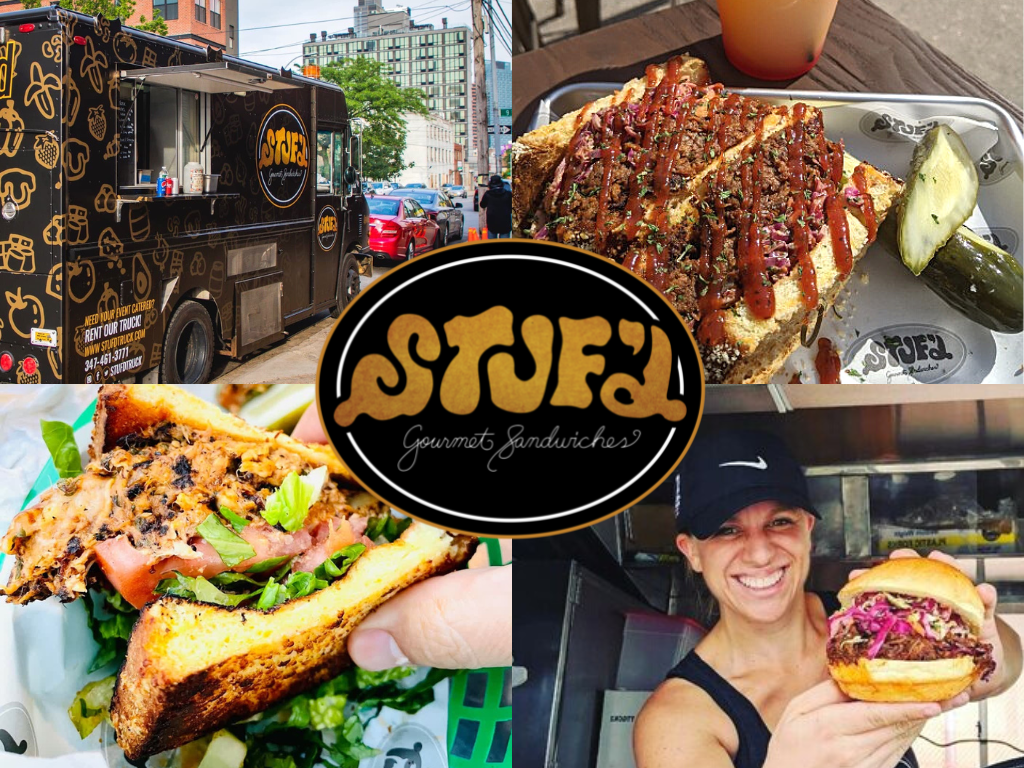 Most weddings and parties offer guests a basic, and usually disappointing, "chicken or fish" option. Why serve boring food, when you can offer your party guests unique, flavorful snacks from a gourmet food truck! STUF'D can make your next celebration one for the history books!
The company's catering options include food truck rental and customized menus. You can choose from tasty snacks such as gourmet sliders, meat and cheese platters, saucy wings, and French toast pastries.
Go to https://www.stufdtruck.com for more information.
The catering company can make your private event memorable. It can serve everything from elegant plated entrees, to fun food on a stick. Its unique breakfast, lunch, and dinner dishes appeal to a variety of palates, and can be customized to suit guests with dietary restrictions.
The gourmet sandwich truck can bring impressive food to your small or large event. Its catering team has experience organizing birthday parties, bar mitzvahs, weddings, corporate events, and happy hour get-togethers. The company's experienced planners and cooks will make sure none of your guests leave hungry.
Savory menu highlights include an Angus cheeseburger, pulled pork sandwich, smoked mozzarella sticks, lamp chop lollipops, and crab cakes. If you have a sweet tooth, you can choose from desserts such as apple pie bites, s'mores bites, and Oreo cheesecake bites. You can mix and match menu items to personalize your event.
In addition to catering private parties, STUF'D serves food at popular public events such as New York Comic Con, Beer Advocate's IPA Fest, Night Nation Run, and The Rolling Loud Hip-Hop Festival. You can also enjoy the company's signature s'mores during a Mets game at Citi Field.
The Brooklyn-based company was formed in 2016 by hospitality expert and CEO Rebecca Mitchel and chef John Lacascio. The food truck and full-service caterer is famous for its unique stuffed French toast concept and its gourmet fast food. STUF'D has been featured by popular media outlets such as Timeout, USA Today, ESPN, The Donna Drake Show, and Travel Channel.
A satisfied customer said, "My number one recommended food truck and restaurant in the city. I'm getting hooked on the taste, particularly the signature sandwiches. Crunchy surfaced bread with juicy flavored meat is really worth a try."
If you want fun, delicious bites at your next party, call 845-709-1808 or browse the STUF'D catering menu.
Visit https://www.stufdtruck.com/ to start planning your mouth-watering event!