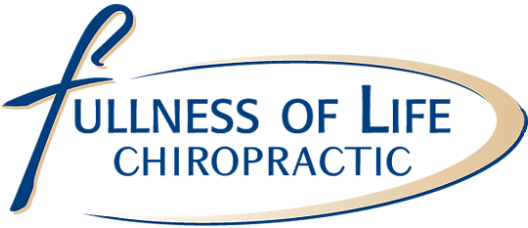 Is your back constantly hurting? Do sudden movements trigger pain in your lower back? Are you worried that you are not as mobile as you used to be because of your chronic pain?
You may need a spinal adjustment, and there's only one center you need to remember.
Fullness of Life Chiropractic offers chiropractic spinal adjustment services. Specializing in the Torque Release Technique (TRT), the center gently corrects spinal misalignments, allowing your body to naturally heal itself.
You're in good hands because Dr. Neal Rolwes, a professional chiropractor, performs the TRT services. Several studies prove that TRT offers therapeutic benefits for those suffering from chronic pain caused by a curved spine by adjusting certain vertebrae back into their neutral position. Because TRT practitioners use the least amount of force possible, the method is often recommended for older or more frail patients.
Learn more about it at https://fullnessoflifechiro.com/spinal-wellness
New data shows the usefulness of TRT in treating more advanced forms of spinal misalignment among the elderly. The technique focuses on the connection points between the vertebrae and involves gently moving them so that they trigger the body's natural healing response.
Fullness of Life believes that spinal tone (the tension around the ligaments surrounding the spine) should be treated in the most non-invasive way possible. Contrary to popular belief, chiropractic care does not involve "cracking" bones or "breaking" the spinal cord. Instead, with TRT, the center treats the nervous system around the spine, encouraging it to correct itself.
How is this better? Well, not only does this make the entire procedure less painful for you, but TRT may also reduce other neurological conditions such as depression, anxiety, and even sleep disorders. Also, TRT addresses the root cause of the pain, rather than just treating the secondary symptoms. TRT is more effective, though it may take several sessions to experience noticeable results.
Dr. Neal and the entire team at Fullness of Life Chiropractic use state-of-the-art technologies to assess each patient and determine the root cause of their complaint. Then, using the space-certified Insight Subluxation Station, Dr. Neal creates a multidimensional representation of your body. This allows him to design the best possible TRT program for you.
The center also offers treatment for chronic neck pain, sciatica, and prenatal back pain. Same-day appointments are possible.
A spokesperson for the center wrote, "As the leading chiropractor in Dubuque, IA, it would be no surprise that you'll find us on top of the list when you search for a "chiropractor near me" on the internet. Using scientifically recognized and medically effective procedures and technology, we aim to give high-quality spinal care to alleviate back pain, neck discomfort, and arm and leg pain caused by spinal and nerve problems."
Go to https://fullnessoflifechiro.com/spinal-wellness so you can learn more.