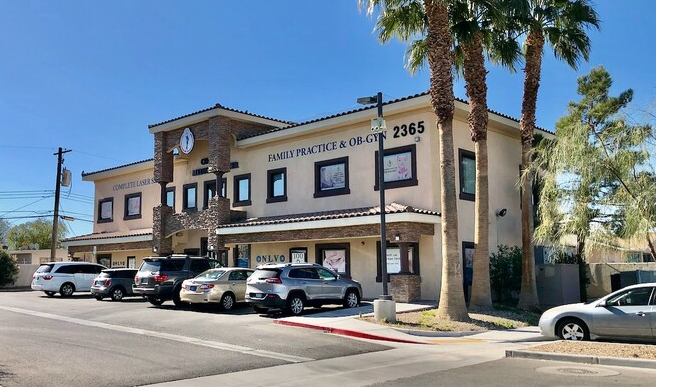 Dr. Thomas Sharon CEO of In Good Health PC has announced the grand opening of a new Long Covid Recovery Clinic for the Las Vegas Area located at 2365 Reynolds Avenue, North Las Vegas, NV 89030. The opnening will take place on January 4, 2023. This new clinic will provide people in the Las Vegas area with complete medical services to alleviate the often debilitating symptoms of Long Covid
The new Long Covid Recovery Clinic will offer a multi-disciplinary approach to managing long covid symptoms. Patients can expect one-on-one sessions with Dr. Sharon who will assess their individual needs and then tailor a treatment plan, which may include:
· Nutritional counseling
· Insomnia management
· Stress management
· Exercise advice
· Physical therapy
· Diagnostic testing
· Specialist referral
· Cognitive Behavioral Therapy
· Counseling for mental health concerns related to long covid
· Education about self-care and lifestyle modifications to improve the quality of life.
"We understand the importance of providing an individualized plan," said Dr. Sharon, "so that our patients can receive the best care possible."
At the In Good Health PC Long Covid Recovery Clinic, patients can expect to receive a comprehensive evaluation by Dr. Sharon as well as a team of specialists including nurses, physical therapists and mental health professionals. The clinic is equipped with state-of-the-art medical technology such as AI technology to obtain vital signs and predictive biodata through a 60-second facial scan. This new technology allows Dr. Sharon to assess the patient's stress level and the risk of developing catastrophic complications. This allows Dr. Sharon to design and implement a treatment plan that will help the patient resume their pre-Covid quality of life
The clinic is open Sunday through Thursday from 10 AM to 6 PM and 10 AM to 3 PM on Fridays. Same day appointments are available, and walk-ins are accepted. For more information or to schedule an appointment, please call (702) 522-6108 or book online at https://provider.kareo.com/dr-thomas-sharon-3
In Good Health PC is dedicated to providing quality patient care and support to those suffering from long covid in the Las Vegas area. The opening of the Long Covid Recovery Clinic is a testament to the commitment of Dr. Sharon and his team to provide comprehensive care for those affected by the long-term consequences of covid-19.
For more information about In Good Health PC or to learn more about the new Long Covid recovery clinic, please visit https://ingoodhealthpc.com/ or call (702) 522-6108.