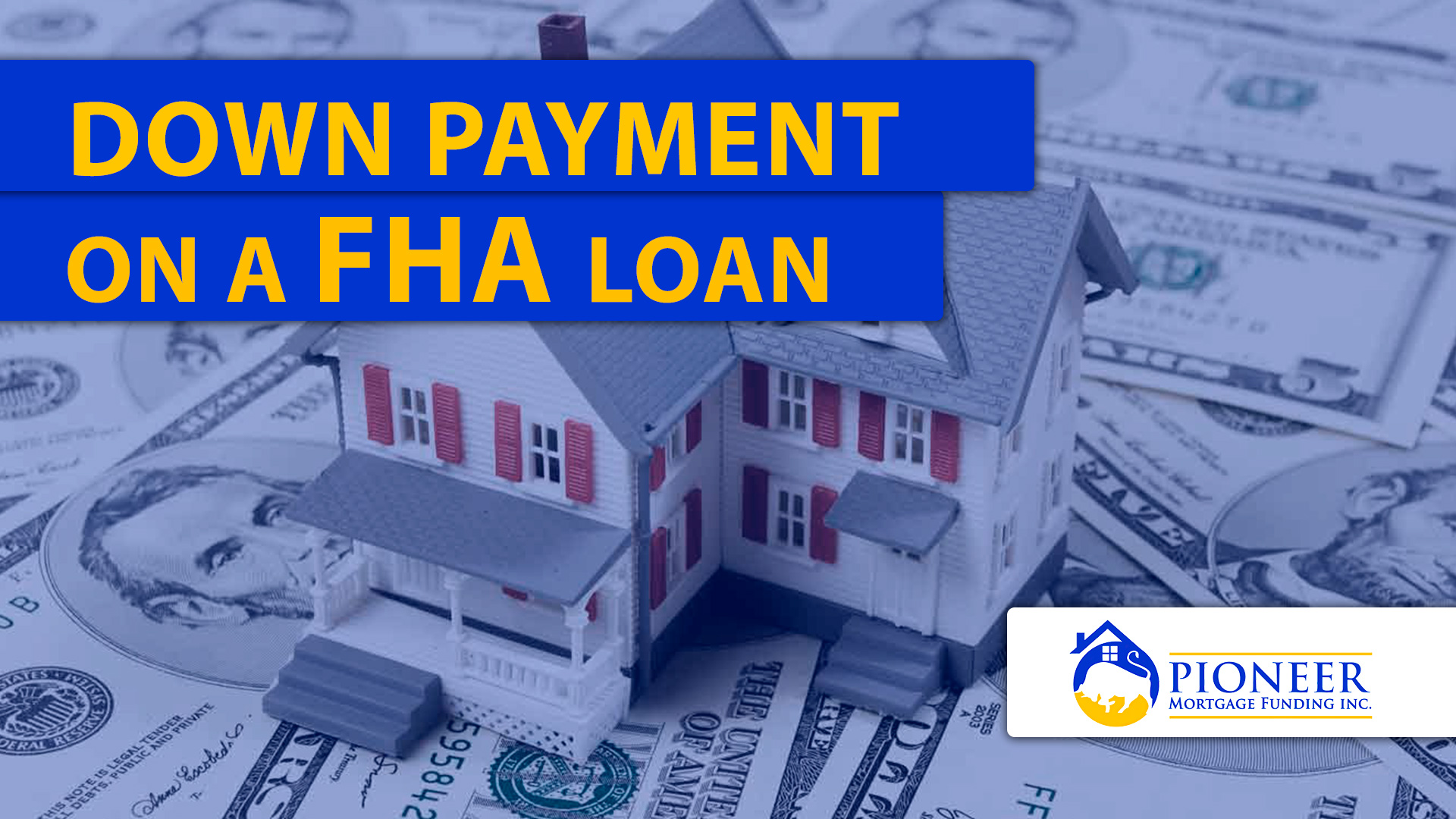 Wondering what a down payment on a FHA loan is?
The FHA or Federal Housing Authority has stated that the down payment needed for them to back the loan is 3.5% of the amount. An FHA Loan is a mortgage that's insured by the Federal Housing Administration…meaning they don't actually loan the money, what they do is guarantee the bank that they will get paid if you default on your loan. This program allows borrowers to finance homes with down payments as low as 3.5% and are common with first-time home buyers.
So a $300,000 loan for example will require a $10,500 down payment from you.
Remember, this also means you apply and qualify for a FHA mortgage loan.
FHA loans are a good option for first-time home buyers who may not have saved enough for a large down payment. Even borrowers who have suffered from bankruptcy or foreclosures may qualify for an FHA-backed mortgage.
FHA Loan applicants must have a minimum FICO® score of 580 to qualify for the low down payment at 3.5%. If your credit score is below 580, the down payment requirement is 10%. We work with credit agencies and credit repair consultants to assist you in the process if you need to build your score up. Depending on where you are in the buying process, this can save you thousands of dollars.
FHA Loan Requirements
-FICO® score at least 580 = 3.5% down payment.
-FICO® score between 500 and 579 = 10% down payment.
-MIP (Mortgage Insurance Premium ) is required.
-Debt-to-Income Ratio < 43%.
-The home must be the borrower's primary residence.
-Borrower must have steady income and proof of employment.
See more on FHA Home Loans ->
Down Payment on FHA Loan Strategies
Banks are very meticulous and can seem outright difficult to deal with…GetApprovedLenders.com works with them everyday on behalf of buyers. Many get denied a loan because of certain issues they find and don't dig deeper or develop strategies before they apply to get approved.
With GetApprovedLenders.com, they know how the banks and lenders think, what they want, what they will look at and potentially say NO to if they see something they don't like. Remember, you're just a number to them… GetApprovedLenders job is to from the beginning help gather information, see your financial position and guide/ advise you on how to approach the loan process.
Something as simple as receiving a gift for a down payment on a FHA loan can affect your status. This is common but they see things like this many times banks say no because the borrower was sent a large down payment all of a sudden triggering them into a warning situation.
Final Takeaway
They have helped thousands of people get a FHA mortgage loan that works best for their home buying needs. Let them help you with yours. The main thing is for them to analyze your current situation and see what you can qualify for.
Their goal is always to help you get approved.
The quicker they intake your information, the faster they can work with you and lending institutions on getting your loan approved.
Start with a loan consultation
Call or Text them today at (754) 262-8080 or visit their website at www.GetApprovedLenders.com