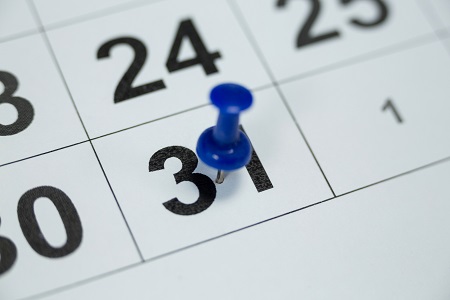 If you're guilty of putting off completing your business's month-end accounting tasks, it's time to learn how to be better prepared and streamline the process. That's why Accounting Business Solutions by JCS has created its Sage 100 Month End Checklist, which will teach you how to thoroughly and accurately conduct your month-end closing tasks.
The checklist offers you a comprehensive breakdown of all the key month-end Sage 100 tasks that need to be done in order to give you a more efficient closing process.
Visit https://www.jcscomputer.com/Sage-100-month-end-close-checklist for more information.
By providing the complimentary checklist, the certified Sage 100 consultants are encouraging you to stay on top of your accounts, which provides a clearer picture of your business's current financial position.
Month-end accounting tasks are historically a lengthy and time-consuming process. Accounting Business Solutions by JCS's month-end checklist will motivate you to complete your Sage 100 process with a clear and comprehensive strategy.
The company's free Sage 100 Month End Close Checklist includes details on all the individual modules within the platform as well as tips, tricks, and insights on how you can prepare for your closeout process. By following the list, you can reduce the time it takes to complete your month-end accounts without compromising accuracy.
Created by the experts at Accounting Business Solutions by JCS, the checklist also helps you assess the growth and profitability of your company. Additionally, if you use the checklist and stay up-to-date with your month-end accounting, you are in a better position to see how to increase your revenue, profitability, and overall efficiency.
As certified Sage 100 consultants, Accounting Business Solutions by JCS's team of experts can assist you with most of Sage's services and products such as Sage 50, Misys Manufacturing, Sage Operations, and Production Management, Sage CRM, Sage Fixed Assets, and Sage HRMS. They are also experienced in working with other business accounting platforms such as QuickBooks Premier, QuickBooks Pro, QuickBooks Enterprise, QuickBooks Online, QuickBooks POS, and QuickBooks Advanced Reporting.
Based in Chicago, the company has offices across the nation including Atlanta, Dallas, Detroit, Hartford, New Orleans, Naples, Tampa, Sacramento, St. Louis, Grand Rapids, and Charleston. This coverage allows them to support nationwide clients with their accounting needs.
A spokesperson for the company said, "Making the Sage 100 Month End Checklist a priority before the month's end can make the difference between a good month and a great month."
You can download the free checklist through Accounting Business Solutions by JCS's website, where you can also contact the company about their Sage 100 training and consulting services.
Learn how to streamline your month-end accounting processes with a free Sage 100 Month End Checklist today!
For more information, you can visit https://www.jcscomputer.com or you can call (800-475-1047) to arrange a discovery call with a JCS Sage 100 Certified Consultant.