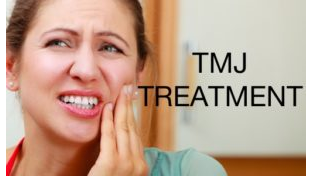 The TMJ is a fancy name for your jaw joint, and it can cause a variety of vague symptoms, such as headaches, neck and upper pain, ringing ears, and/or tingling fingers. If any of these things have just given you an 'ah-ha' moment, then give the friendly team at Millennium Smiles a call.
They use some neat technology called joint vibrational analysis (JVA) to see what's going on with your jaw joint. It's super quick, non-invasive, and doesn't hurt at all. If they find a problem with your TMJ, their therapies are also non-invasive and reversible and are successful in 95% of cases.
Go to https://millenniumsmiles.com/service/tmj for more information.
Millennium Smiles explains that TMJD can cause a variety of symptoms, making correct and timely diagnosis more difficult. Using advanced technology, the clinic's goal is to make sure your TMJ problems are discovered at the earliest possible stage, preventing more serious issues from occurring.
So, just how common are TMJ problems? While statistics can vary, a recent analysis published by the US National Library of Medicine states that TMJD affects more than 30% of the adult population. As a result, the study encourages dentists to be aware of the high prevalence and to adopt strategies for early diagnosis and management of the condition.
Millennium Smiles is always ahead of the game, and they have adopted some of the latest diagnostic tools to check if your TMJ is causing problems. The clinic's joint vibrational analysis technology is designed to detect friction when you move your jaw. You will wear a headphone-like device for a few minutes, and the whole process is quick and painless.
Of course, they need your help in detecting and treating TMJ disorders. Symptoms can include jaw and/or face pain, difficulty chewing, neck and/or upper back pain, ear ringing, headaches, and tingling fingers. So, if you're experiencing any of those things, head on over to one of the Millennium Smiles clinics to have it checked out.
Now operating from clinics on Main Road and Lebanon Road, Millennium Smiles is a leading provider of dental services in the wider Frisco region. Along with TMJ treatment, the center specializes in obstructive sleep apnea diagnosis and therapy, as well as advanced cosmetic dentistry. Emergency dental treatments are also available on a 24/7 basis.
One regular patient stated: "I am not a fan of going to the dentist, but I can honestly say that this clinic makes it as pleasant an experience as could be expected. I have had a plethora of work done, from routine exams to more advanced dental work, and every time I have gone to Millennium Smiles I get treated like their only patient."
If you're experiencing some strange pain in your face, neck, or upper back, Millennium Smiles provides a quick way to see if your TMJ is the culprit.
Book an appointment today. Check out https://millenniumsmiles.com/service/tmj so you can learn more.