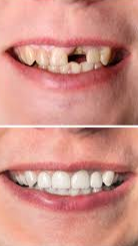 Keep your dental practice busy and your patients satisfied with the help of Digital Leads LLC!
The online marketing agency's new Patient Influx 2.0 System helps you generate high-quality appointment-based leads for your dental practice. The software has been proven to help scale and grow dental practices by as much as 10 times in 30 days.
Go to https://www.digitalleadstxs.com to find out more.
For both new and established dental practices, attracting patients and securing their long-term business can be difficult. You probably waste time and money pursuing low-quality leads and eventually end up reverting to traditional referral systems anyways. Digital Leads LLC's new Patient Influx 2.0 System helps you recruit patients and book appointments more efficiently and at a higher rate.
The Patient Influx 2.0 System uses a variety of tools to boost your practice's appointment-based leads. It utilizes a social media ads system, which sends out special offer campaigns tailored to your practice. It also employs a search engine strategy of putting ads on high-traffic sites such as Google and YouTube.
The Patient Influx 2.0 System's "Just Do It" Software also provides you with everything you need to automatically start conversations with prospective patients. This includes long-term email, text, and voice mail nurturing sequences.
To get prospective patients to book an appointment, the Patient Influx 2.0 System also includes a pre-qualified pain assessment. This survey asks patients preliminary treatment questions in an attempt to get them to commit to treatment and schedule an appointment within 5 days. Again, the questions are fully customizable and can be tailored to your dental practice.
With the Patient Influx 2.0 System, Digital Leads LLC hopes to provide your practice with patients who are committed to a thorough and long-term treatment plan, routinely show up for their scheduled visits, and are invested in their health.
If you sign up for the Patient Influx 2.0 System, you also get access to a Digital Leads LLC personal account manager/appointment setter. Your account manager will do a lot of the groundwork as far as recruiting and vetting patients and can also show you how to maximize the Patient Influx 2.0 System's potential.
"A lot of prospective patients are hesitant to book an appointment because of costs, pain, and time commitments," said a satisfied client. "In the past, we haven't had a reliable method of communicating directly with patients to properly inform them and put their minds at ease. The Patient Influx 2.0 System brings them to us and even gets them to commit to an appointment, which for many prospective patients is progress in and of itself. It helped us out a lot."
Using the Patient Influx 2.0 System doesn't require any long-term commitment on your part. Everything is month-to-month so you're not trapped in some never-ending contract. The software also includes an exclusivity policy, which guarantees that your leads are sourced from within a 20-mile or 100K population radius of your practice. Digital Leads LLC also guarantees at least 20 new patient opportunities per month or your money back*.
To get the Patient Influx 2.0 System, simply book a 20-minute call through the Digital Leads LLC website. One of their representatives will discuss your situation and desired outcomes, and help develop a plan that suits your practice.
Get enrolled in Patient Influx 2.0 System software today by visiting https://www.digitalleadstxs.com and everybody will be smiling!