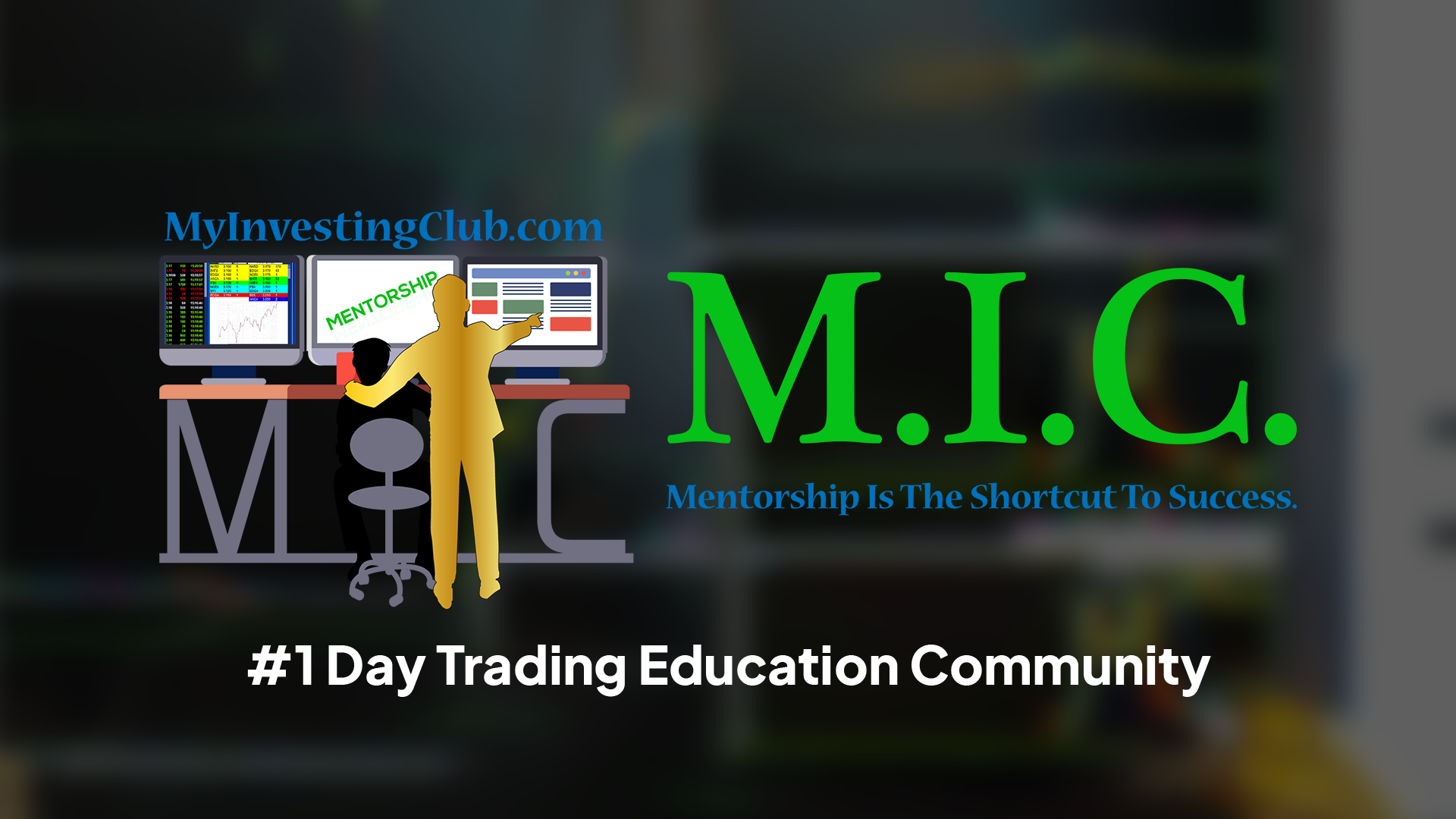 Yes, day trading holds the potential to become financially independent, but all good things require commitment and effort. If you have the will to become a successful day trader, My Investing Club has the way to make it a reality.
As a member, you gain access to a huge resource of on-demand education videos, as well as your very own 1-on-1 mentors, a community chat room, and much more. If you still aren't sure, they also provide you with a free introductory mentorship call and 1-hour training video, so you can see for yourself why people are raving about this community.
Go to https://myinvestingclub.com for more information.
My Investing Club was founded by a team of successful traders, and they offer you all the tips and tools they wish they had when they first started out. It's easier than ever before to get involved in day trading, and this service gives you everything you need to get started.
Research conducted by the University of California found that only 13% of day traders were profitable over a given six-month period. Another report, from the Financial Industry Regulatory Authority, suggests that 72% of day traders are operating at a financial loss. Pretty scary stats, huh?
What the statistics don't tell you is that many people lack the knowledge and understanding to succeed, and that's where My Investing Club comes into play. Armed with the right tools and a professional attitude, you can join the ranks of many other My Investing Club members who are making consistent profits.
"The reason 90% of traders fail is improper education," a company representative explained. "Trading is by no means a get rich quick endeavor, but with proper education and hard work, it is very possible to achieve the life of freedom and abundance trading provides. Our members are proving that every day."
About My Investing Club
Founded by a multidisciplinary team of successful traders, My Investing Club aims to develop a self-sustaining community, with almost 20 of its current moderators being drawn from its existing pool of members. The firm also holds regular meetup and networking events at locations around the world.
"I've had crazy account growth recently since I stuck to only broken back side stocks," one member recently stated. "I didn't properly understand back side shorting until I watched a huge bunch of My Investing Club videos."
Get the inside line on day trading, with the fast-growing community of experts at My Investing Club!
Request your free mentorship phone call today. Check out https://myinvestingclub.com so you can learn more.