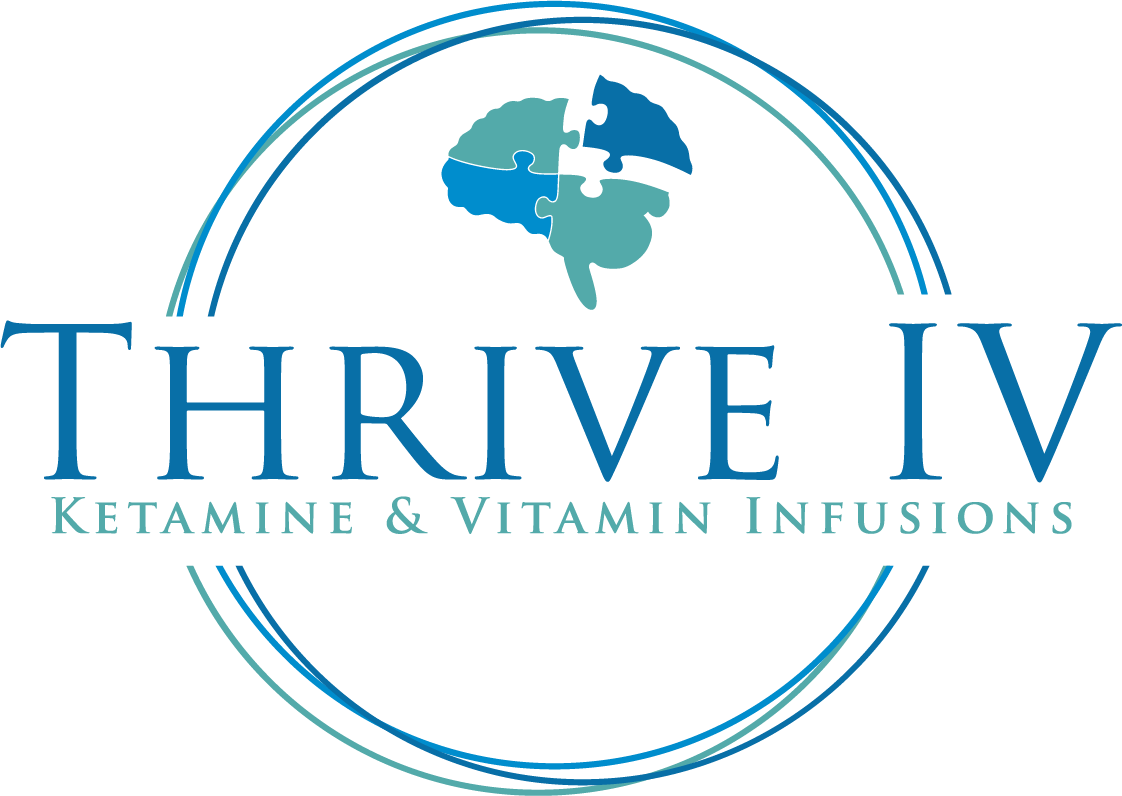 Get out of the dark shadow PTSD casts with a little help from Thrive IV!
If you're struggling with PTSD-associated pain, depression, and anxiety, the Dartmouth, Massachusetts ketamine and vitamin infusion center is providing fast relief with its ketamine IV infusion treatments. The treatments deliver both low and high doses of ketamine depending on your tolerance and have been proven to increase well-being in as many as 70 to 80% of patients.
Go to https://www.thriveiv.net to find out more.
PTSD, or post-traumatic stress disorder, is a psychological condition that affects some people after experiencing a particularly stressful event. These events can involve actual or threatened death, serious injury, or sexual violence. Symptoms of PTSD vary but usually include traumatic memories, distressing dreams, dissociative reactions, prolonged psychological distress, and marked physiological responses.
Thrive IV's ketamine IV infusion therapy treats your PTSD by helping regenerate the synaptic connections between brain cells damaged by stress and depression. First, you're made comfortable in calming rooms with soft recliners, easy lighting, and soothing music. Then, depending on your treatment plan, you're administered either a low or high dose of ketamine over a period ranging anywhere from 40 minutes to 4 hours.
During treatment, a physician will monitor your vital signs and make adjustments as needed. They will regularly check on you to be certain everything is stable and you are still doing well.
Thrive IV's Dr. Michael Pellegrino is a board-certified physician and determines your treatment plan after an initial consultation and review of your referral forms. You'll likely start with six infusions over a period of 2 to 3 weeks. As your treatment plan progresses, the doctor may adjust dosage levels. At times, medications, vitamins, and other nutrients are added to maintain or enhance the positive effects of the infusions.
Each patient's response to treatment is different. However, you'll typically see results after the initial series of infusions. It is common to return for maintenance infusions every several weeks to several months depending on your response. "Our goal is to have you only return if you need booster infusions or additional help. Knowing we are here for you for whenever you need more care."
"Dr. Pellegrino and his staff have helped me tremendously," said a satisfied patient. "He is extremely knowledgeable and accessible to his patients. He has provided me with the best and most useful medical care I have received in my life. Ketamine therapy helped me where traditional medicine had failed, and I am eternally grateful for that."
In addition to PTSD, ketamine IV infusion therapy can be used to treat treatment-resistant depression, anxiety disorders, obsessive-compulsive disorder, bipolar disorder, and chronic nerve pain.
Thrive IV's ketamine IV infusion therapy is offered by appointment only. Payment plans and financing options are available.
About Thrive IV
Dr. Michael Pellegrino opened Thrive IV in 2022. In addition to ketamine IV infusion therapy, it also provides vitamin and nutrient infusions for hydration, migraines, workout performance, and more.
Don't let PTSD prevent you from living your life. Visit https://www.thriveiv.net today to learn more.