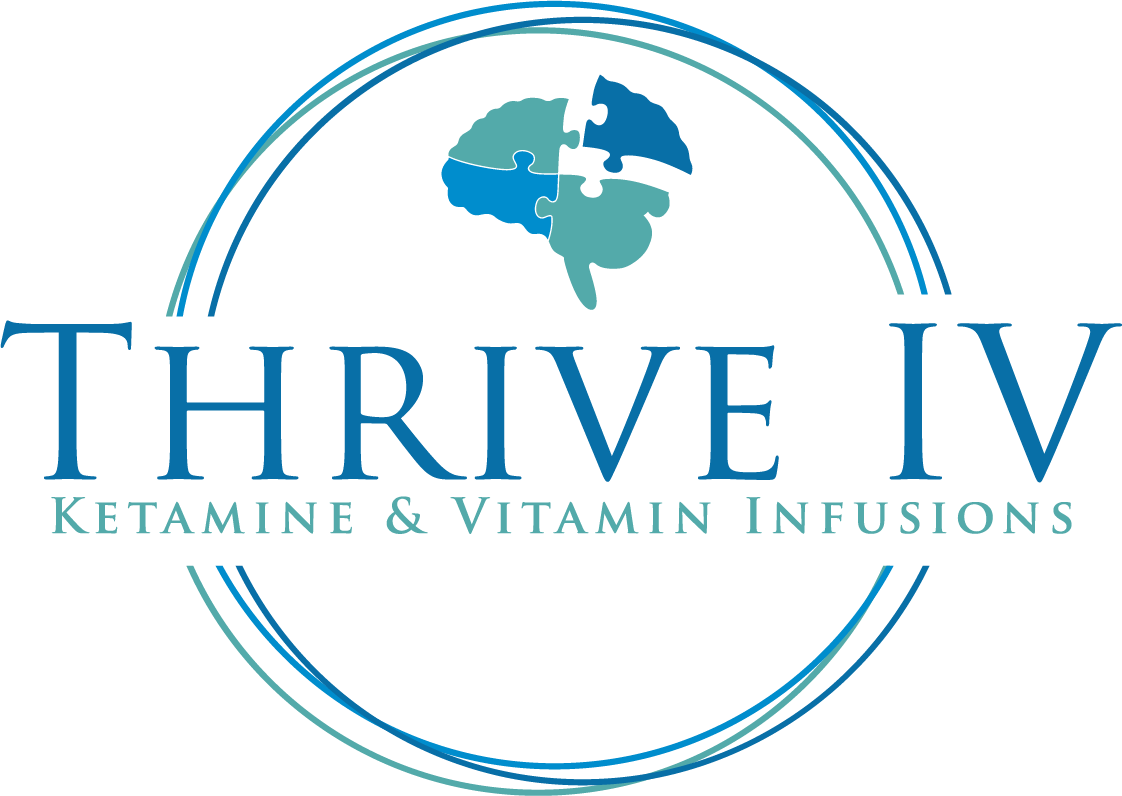 Do you suffer from Depression or Obsessive-Compulsive Disorder that doesn't seem to respond to pharmaceutical drugs or traditional therapy? Perhaps you have some of the common symptoms of OCD but haven't yet been professionally diagnosed?
Whether you have been trying to manage your OCD for years or you suspect you might have this neurobiological condition, ketamine therapy could provide the relief you've been looking for.
Thrive IV offers physician-approved, highly accessible IV Ketamine Infusion Therapy with varying doses and treatment plans, to help those suffering from OCD experience reduced symptoms and a healthier state of mind.
Want to learn more? Just visit https://www.thriveiv.net
◆ A Bit About OCD ◆
OCD is one of the top 20 causes of illness-related disabilities around the globe, according to the World Health Organization. Those suffering from OCD can have uncontrollably intrusive, disturbing thoughts that negatively impact their relationships, interactions, and peace of mind.
This neurobiological condition also causes people to spend much of their time obsessively checking and rechecking or counting things, distracting them from their personal and professional lives. Often, people with OCD self-medicate with alcohol or recreational drugs, attempting to alleviate the pain they experience from their condition.
◆ The Benefits of IV Ketamine Infusion ◆
According to clinical studies, ketamine therapy can reduce OCD symptoms for 70-80% of patients. Ketamine treatment can help reduce the symptoms of OCD, allowing patients to achieve more stable mental health.
The ketamine therapy offered by Thrive IV is highly available IV infusion therapy. Thrive IV's expert physician, Dr. Michael Pellegrino, can help guide patients to decide if ketamine therapy is right for them. If it is, Dr. Pellegrino will work with patients to develop an individualized treatment plan that suits their specific needs and goals.
Thrive IV works to make each ketamine therapy session as comfortable as possible, adding helpful medications and nutrients to the IV when necessary. Each patient's ketamine therapy process is specifically tailored to them, taking other medications, concerns, and conditions into account.
◆ About Thrive IV's Physician ◆
Dr. Pellegrino, the primary treating physician at Thrive IV, has served the Southern Massachusetts community for over 25 years. He has prescribed ketamine to many hundreds of patients and observed its benefits on mental health and pain conditions. Dr. Pellegrino aims to provide patients with high-quality care by working with them to create specially tailored treatment plans.
To learn more and book an appointment with Thrive IV, visit https://www.thriveiv.net