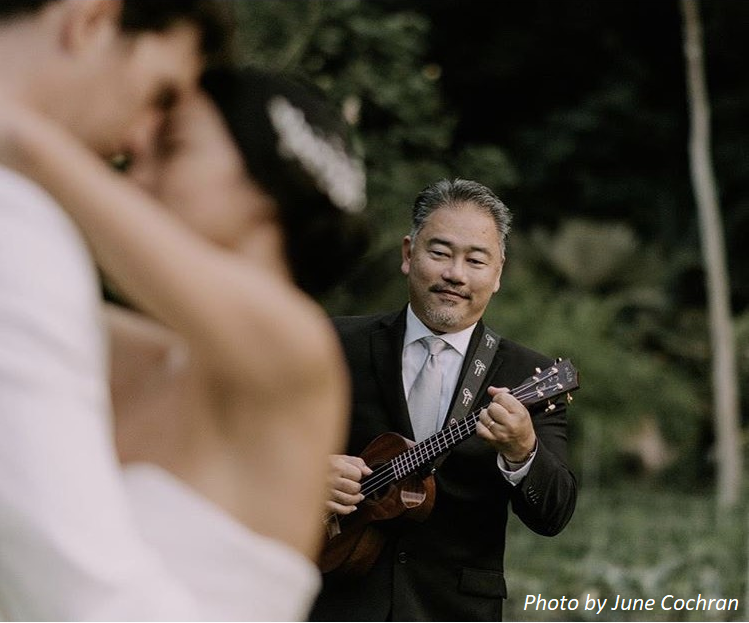 Have you ever attended a wedding ceremony which – if you're being completely honest – was a bit… meh? Maybe the officiant didn't give it enough personality or it didn't seem tailored to the couple. Wedding ceremonies should be all about the love you share for one another – and Minister John Fuchigami is here to share your love story on the most special day of your life.
Aimed at soon-to-be-married couples who want a unique wedding ceremony, Minister John's celebrant service is fully customizable. He allows you to incorporate both traditional and non-traditional elements in your wedding service. He also offers Hawaii-style nuptials and can cater to a wide variety of backgrounds..
Go to https://ministerjohn.com for more info.
Minister Jonn has opened his books for 2023 and 2024 weddings. He has many five-star reviews, meaning you can book with confidence. He has received many positive testimonials on popular wedding planning sites, such as "Marry You In Hawaii" and "Wedding Wire".
In particular, many reviewers have remarked on his natural public speaking ability, sense of humor, and professionalism. Want to see what else they have to say? Go to https://www.weddingwire.com/reviews/pastor-john-fuchigami-honolulu/f9b08a88e1c74ba5.html
The service can be tailored to both indoor and outdoor wedding ceremonies and is suitable for small and large venues. To begin the process, Minister John will meet with you and your other half, either on the phone, over email, online, or in person, to discuss how you envision your wedding ceremony. He will find out what elements you want to include and can help you write your own vows.
During the ceremony, Minister John can provide musical entertainment at your request. He can play many well-known wedding songs on the ukulele and guitar as well as sing.
Interested? You should check Minister John's availability by visiting his website. His prices start at $225 (far travel distance fees will apply).
Shawn, who married in March 2022, says, "It was a great pleasure to have Minister John not only officiate the wedding but be a part of it. His energy is calm and pure and he made the process so easy and very fun. He shared so much information throughout the experience and was very open to sharing examples of what we can do to make our ceremony more magical."
About Minister John Fuchigami
John Fuchigami is a non-denominationally ordained pastor who has been helping couples get married for almost twenty years. To date, he has performed more than 11,000 wedding ceremonies.
Your wedding ceremony should be completely personal and unique to you as a couple. With Minister John, it can be.
Head to https://www.weddingwire.com/biz/marry-you-in-hawaii/07b21ddf6552c1e7.html and the URLs above to begin crafting your perfect ceremony.