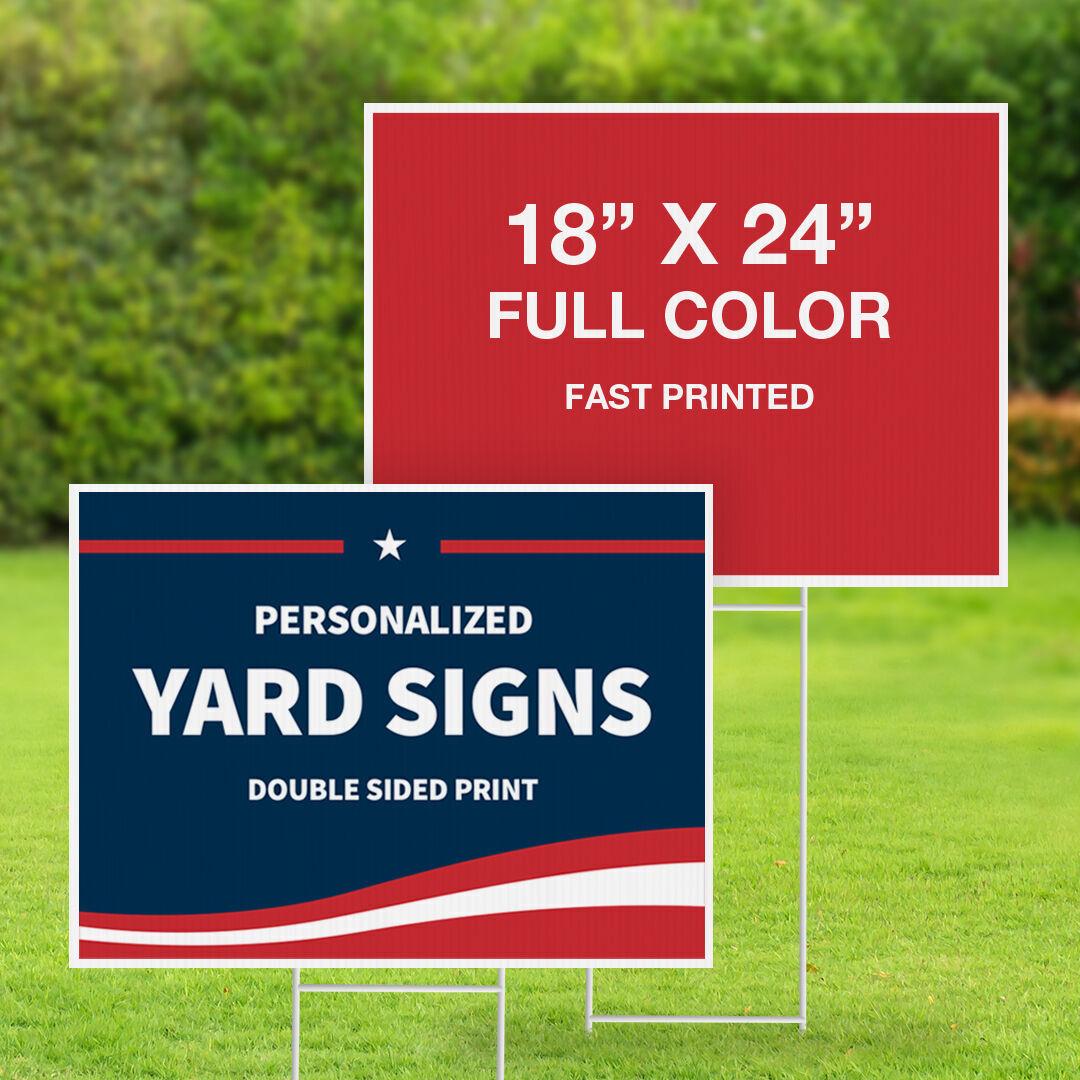 Don't fall behind your rivals in the next political campaign you enter. With these professional-looking yard signs, you can raise awareness and spread key messages with ease!
Big Daddy's Signs enables peer-to-peer communication between you and your supporters. Recent data shows that lawn signs can improve vote share by 1.7%, making them particularly effective in swing states or closely fought local elections.
Discover all the features at https://bigdaddyssigns.com
The yard sign design service can be used in a number of ways to advertise campaigns and collect voter information. When used for advertising, the signs build your authority and visibility while showcasing messages that are central to your movement. They can also be used as lead magnets to capture voter information.
Many campaigners use yard signs as a reward for voters who sign up for emailing lists or complete forms at in-person rallies. This information can then be used to customize campaigns and raise awareness through a more targeted approach to voter engagement.
The yard signs created through Big Daddy's Signs are suitable for political campaigns, school board movements, law enforcement elections, and more. During the creation of the product, you can upload your chosen image, logo, or slogan and the advanced printing process creates full-color results.
While the yard signs are primarily designed for yard placement, they can also be placed in vehicles, along streets and roads, or attached to fences and walls for greater visibility. A range of different sizes is available based on your goals.
Additional information is provided at: https://bigdaddyssigns.com/political-specials
With over 8.1 million signs printed and sold to date, Big Daddy's Signs works with customers across sectors. The printed yard signs are part of a larger service offering that also includes vinyl banners and car magnets.
Different banner and signage options can be combined as part of a multi-faceted order for customers wanting to create the most effective brand awareness campaign.
A spokesperson for the signage specialist states: "Welcome to Big Daddy's Signs. We are one of the largest suppliers of yard signs, lawn signs, election signs, traffic signs, parking signs, and political signs. Our store features a large selection of professionally designed yard sign templates and the ability to upload your ready-to-print artwork directly onto your advertising sign."
Are you ready to take your next campaign to the next level? Start with knocking the basics out of the park thanks to Big Daddy's Signs!
Check out https://bigdaddyssigns.com/test-signs for any extra info you need!