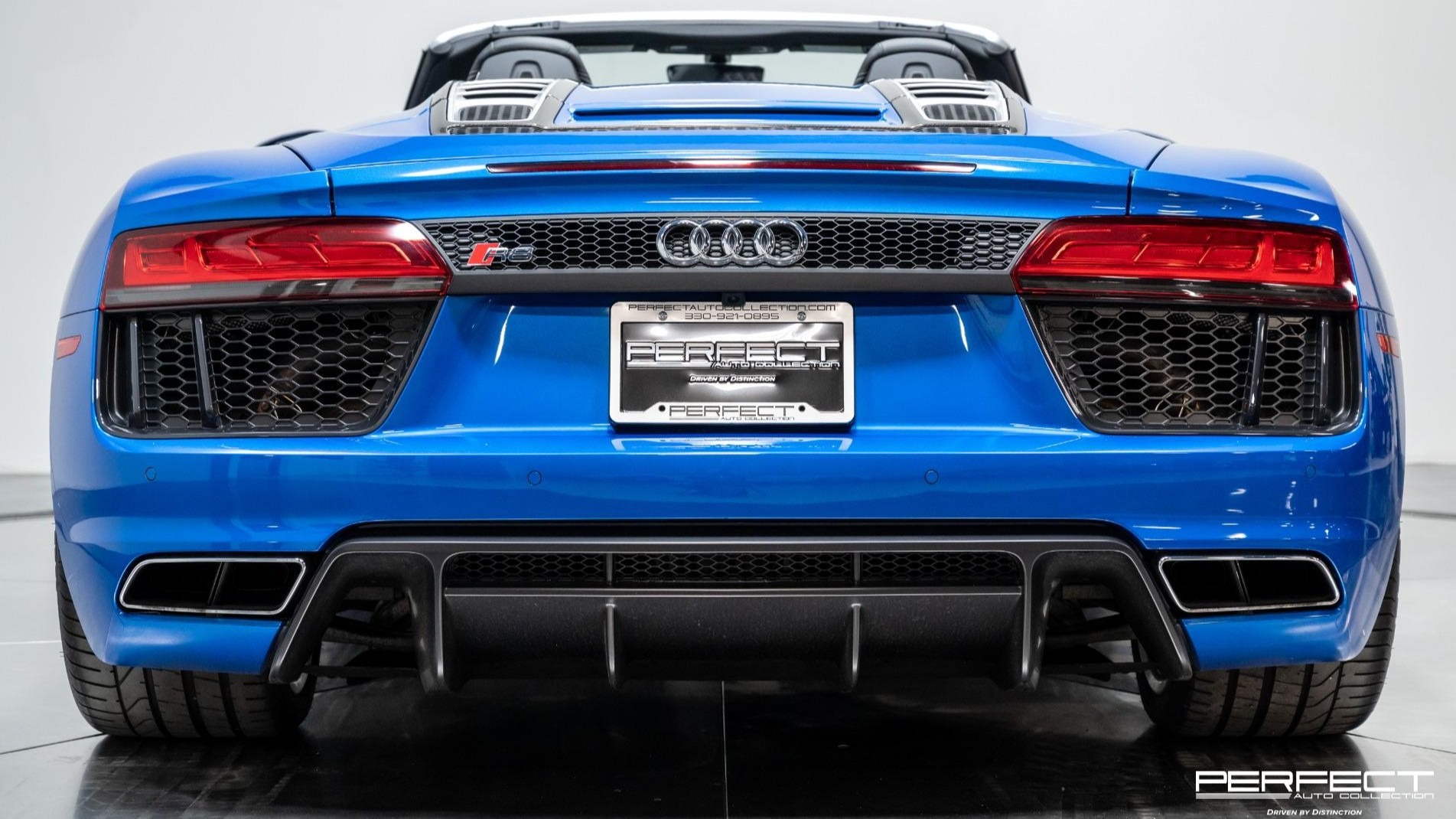 If you're a luxury car enthusiast looking for a more practical vehicle, you might want to start your search at Perfect Auto Collection. The company's inventory includes models from Jeep, Land Rover, Aston Martin, BMW, Rolls-Royce, Cadillac, Ferrari, and Bentley. Many have been upgraded with a variety of comfort and performance modifications.
Check them out for yourself at: https://www.perfectautocollection.com/inventory/?make=Jeep
One of the latest additions is a 2017 Audi R8 5.2 V10 Spyder with 7-speed automatic transmission, Ara Blue Crystal Effect Paint, and the Carbon Exterior Package. The interior features black leather diamond-stitched seats with pneumatic side and leg bolsters.
If you're looking for an SUV combining luxury with off-road capability, check out the 2018 Santorini Black Metallic Land Rover Range Rover Sport Autobiography Dynamic. Its Terrain Response Control will allow you to enjoy a smooth ride on any turf. The model also features an ebony leather interior, a sunroof, a heated windshield, and front massage seats. With 35,860 on the odometer, the vehicle offers good value in comparison with purchasing a brand-new SUV.
Perfect Auto Collection stocks more than 100 reliable pre-owned vehicles, and has a 35000 sq. ft. indoor showroom for you to examine them in. Each vehicle has its information, including CARFAX reports, available through iPacket, which can be accessed online. The company is willing to accept trade-ins, and values your vehicles according to True Market Value (TMV) reports.
If you live outside Akron, similarly to about 80% of Perfect Auto Collection's customers, the company offers pickup options and coast-to-coast, 4-day shipping.
By purchasing from Perfect Auto Collection, you enter an exclusive club. They have a three-tiered PAC Membership program for customers which offers a variety of benefits, including discounts, referral bonuses, exclusive content, and even holiday and birthday gifts.
Perfect Auto Collection started in 2012 as a wholesale company: buying cars and selling them to other dealers. After developing the efficiency and expertise needed to streamline the logistics process, in 2019 they shifted their model to become a direct-to-consumer business.
For those looking to store their own luxury vehicle over the winter, Perfect Auto Collection also offers secure storage space for cars, motorcycles, boats, RVs, and trailers.
A satisfied customer said: "They were awesome to work with. The whole staff and owner were very friendly. They gave me a great price for my trade-in and made our deal happen fast and efficient. Can't wait to buy another car from Perfect Auto Collection."
Experience the ultimate in luxury and performance - go to https://www.perfectautocollection.com to browse their inventory online and schedule a test drive for one of these beauties!