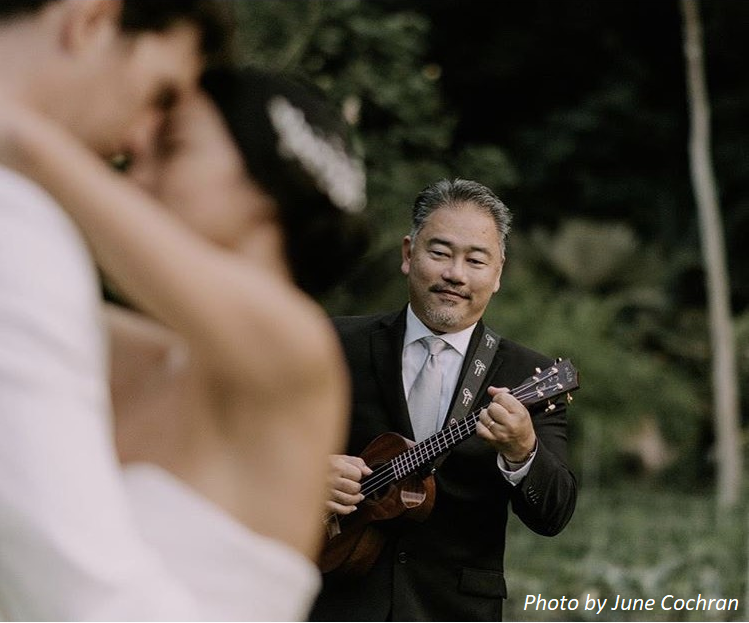 Passionate about weddings and providing couples with unforgettable memories, Minister John Fuchigami has helped more than 11,000 couples exchange their vows in his 20-year career -he can help you now, too!
This wedding officiant is now accepting bookings for soon-to-be-married couples in spring 2023, the most desirable time of the year to get married in Arizona. As part of his services, Minister John Fuchigami will also help you write your own vows.
Read more about him by visiting https://ministerjohn.com
According to Wedding Wire.com, spring is the best season for an outdoor wedding in the desert valley. With temperatures ranging between 52-85 degrees, it's no wonder why couples choose to exchange their vows in March or April.
The much more pleasant temperatures of spring can make for a beautiful wedding in the desert, and a service overseen by Minister John Fuchigami can help make it complete. Utilizing a personalized approach, John will spend quality time with you and discuss how you and your fiance envision your big day playing out.
This officiant will customize each stage of your ceremony to suit your personalities and preferences. He can also provide unique touches characteristic of his Hawaiian heritage, having been raised in the islands, including singing and playing the ukulele.
Whether the wedding is going to be traditional or non-traditional, Minister John Fuchigami is there to facilitate, not dominate, as he explains: "The way I engage and officiate a wedding will only take a moment, but the memory of the event is something the couple will carry for a lifetime. I endeavor to treat my role in their occasion with the utmost respect and heart."
Find reviews about the wedding officiant's services at https://www.weddingwire.com/reviews/pastor-john-fuchigami-honolulu/f9b08a88e1c74ba5.html
With the opening of his 2023 schedule, Minister John Fuchigami is considering the busiest time of year for outdoor weddings in Arizona and is aiming to provide the cherry on top with an equally beautiful wedding ceremony.
A satisfied couple of John's services said: "Pastor John was phenomenal and made what was an extraordinary day even better. He was extremely genuine, friendly, organized, and professional. He made everyone feel so comfortable, I just feel the ceremony felt so natural. I cannot say enough about how wonderful Pastor John was and how special he made our ceremony."
Make sure your big day runs smoothly with Minister John Fuchigami!
Make your wedding complete! Visit https://www.weddingwire.com/biz/marry-you-in-hawaii/07b21ddf6552c1e7.html to learn more.