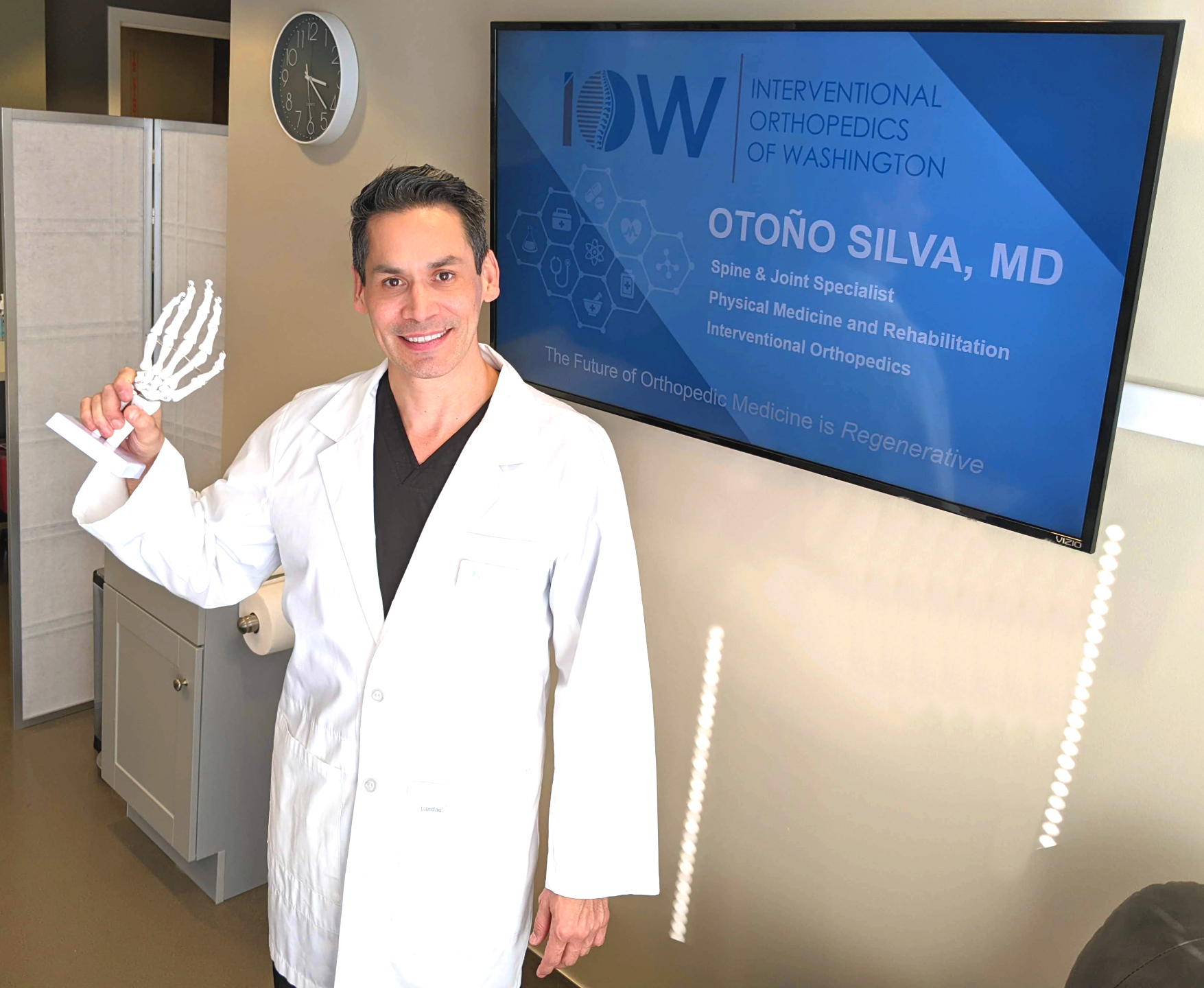 The stellate ganglion block (SGB) is a technically challenging procedure that necessitates extreme accuracy in order to achieve the best outcomes. With Dr. Silva and the team at Interventional Orthopedics of Washington, you can rest assured that your anxiety disorder or PTSD would be given the best "shot" at relief from debilitating symptoms like surges of anxiety and irritability, jumpiness, and continual sleep disturbance.
Besides PTSD and other anxiety disorders, the Bellevue, Washington orthopedic specialist uses the Stellate Ganglion Block procedure to treat pain in the head, face, neck, and upper extremities. Dr. Silva's extensive training in ultrasonography and image-guided injections makes him best qualified to administer this treatment to you.
Go to https://iowmed.com/stellate-ganglion-block-sgb to find out more!
Medical professionals formerly conducted SGBs using live Xray guidance, but with this method, only bones are visible, therefore the position of the target nerves can only be approximated. Using the updated method, Dr. Silva can now treat a patient's stellate ganglion under real-time ultrasound guidance instead. This allows him to see and avoid delicate blood vessels and nerves in your neck, which makes for a more accurate and safe procedure.
Other than generalized anxiety disorder and PTSD, sympathetic overactivity can also contribute to many other conditions and symptoms, such as migraine headaches, phantom limb pain, post-herpetic neuralgia (post shingles pain), and blood vessel spasms.
The SGB procedure involves an injection of a local anesthetic (numbing medicine) around the stellate ganglion, the major nerve bundle located in the neck that governs the "fight or flight" reaction. It disables the sympathetic system until the numbing medicine wears off, at which point the sympathetic system can then "reboot," resulting in a new sympathetic tone that is more in harmony with the greater autonomic system.
Numbing or "stopping" traffic in the cervical sympathetic system allows the portions of the brain that govern the fight-or-flight response to reset, resulting in symptom relief.
At the clinic, Dr. Silva conducts the stellate ganglion block treatment as an outpatient procedure that takes less than 10 minutes to complete. Many patients experience an immediate feeling of relief from their symptoms, meaning that you can be discharged after a brief recovery period, but you will require a driver to take you home after the procedure.
About Interventional Orthopedics of Washington
Dr Otoño Silva founded Interventional Orthopedics of Washington, an independent clinic in Bellevue, Washington. He is board-certified in Physical Medicine and Rehabilitation and has completed a fellowship in Interventional Orthopedics, a specialty that focuses on non-surgical regenerative injection therapies to address common sports injuries, joint pain, neck pain, and back pain complaints.
A satisfied patient said: "Dr Silva is personable and tailors your treatment to your specific needs. His colleagues were kind and efficient. He spent over an hour with me, conducting a thorough examination and discussing everything he discovered, as well as what solutions would be suitable for me. He gave same-day treatments to ease discomfort and avoid having to schedule another visit."
Dr. Otoño Silva of Interventional Orthopedics of Washington is one of the finest image-guided injection and regenerative therapy specialists in Bellevue. Call him today at 425-326-1665 to learn more about the SGB procedure.
Go to https://iowmed.com/stellate-ganglion-block-sgb to book a stellate ganglion block (SGB) appointment today!