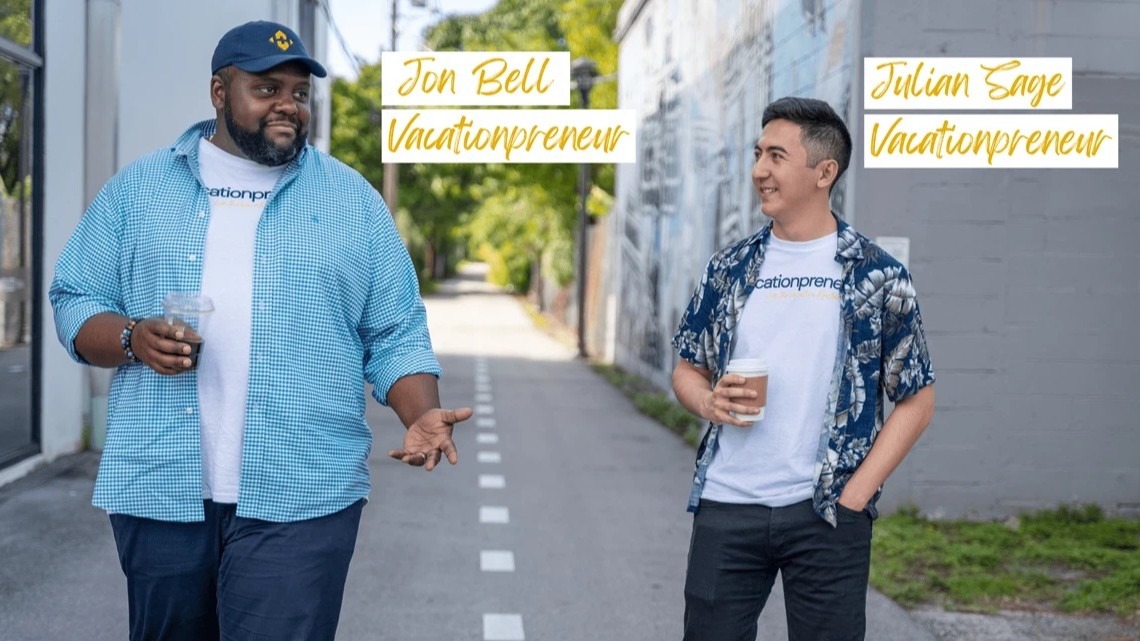 Learn the secrets to building a profitable Airbnb business that helped these entrepreneurs build and operate a $2M/year short-term rental business in just a few years! The best part? Their success was achieved without owning a SINGLE property.
It's your chance to learn trade secrets for scaling Airbnb without needing a large capital!
Short Term Sage is hosting a FREE educational workshop for entrepreneurs interested in the rental arbitrage business. The workshop covers 10 steps to finding and sub-letting an Airbnb business.
The workshop will reveal the secrets to finding a profitable Airbnb in the post-pandemic world. According to the team behind Short Term Sage, the rental arbitrage business is an ideal option for entrepreneurs who are looking for a future-ready and recession-resistant business model.
When used properly, these secret strategies can catapult you to financial freedom so you can quit your boring 9-5 and become a full-time vacationpreneur in any economy.
Are you ready for a dramatic change in your life? Go to https://go.vrmformula.com/ today.
One of the main topics covered in the workshop is finding Airbnb-friendly apartments that you can sub-let. Despite popular perception, starting an Airbnb model does not require a large amount of capital. In fact, many entrepreneurs can work with landlords to sub-let an apartment and receive an income while still paying off the rent. It's a simple but lucrative method and provides endless opportunities for business-savvy individuals in the country.
Short Term Sage explains that most landlords are willing to sub-lease their units, as long as there is an assurance that their properties won't be damaged and that rent will be paid in full each month. When negotiating with a landlord, you must guarantee the safety of the property and assure the landlord that rent will be paid.
You'll learn all of this and more in this FREE workshop! You will also be taught how to properly and effectively communicate your intention of sub-letting on Airbnb to your landlord or realtor.
The goal of the workshop is to provide you with the tools you need to start your own rental arbitrage business. While you are encouraged to start out small and sub-let apartments one at a time, you are taught how to eventually build enough capital to purchase your own properties to rent out across the United States.
The webinar speakers are experienced entrepreneurs who have built several successful real estate businesses without ever owning a single property.
Anyone is welcome to join the program.
A spokesperson says, "Finding properties that allow sublets is the first hustle in launching your rental arbitrage business. With many cities and tourist hotspots now saturated with vacation rentals, how will you locate properties that allow Airbnb? Do you know how to pitch landlords on Airbnb?"
Go to https://shorttermsage.com/how-to-find-landlords-that-allow-airbnb/ so you can learn more.