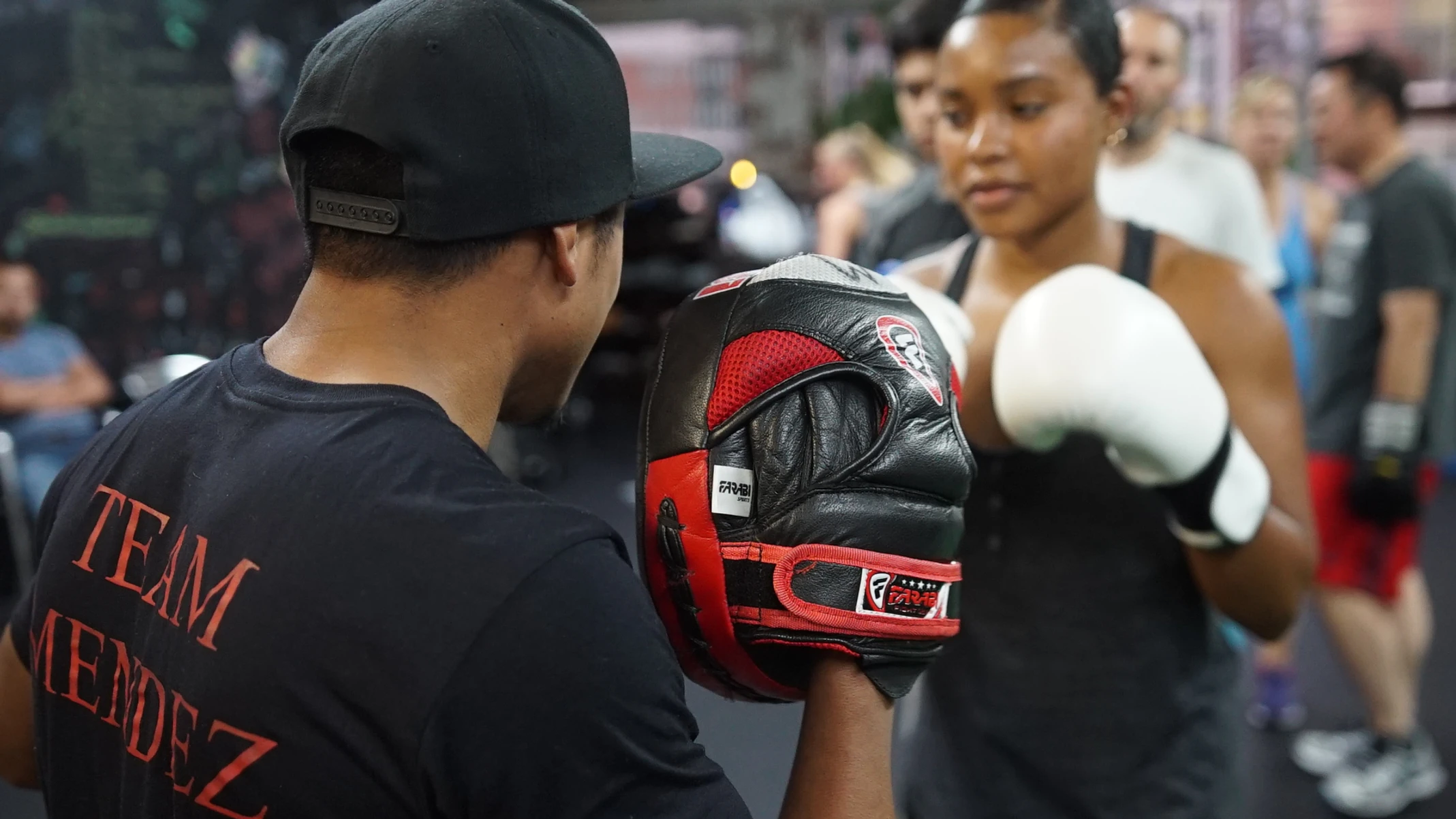 Do you know why hamburgers go to the gym?
To get better buns.
Everyone loves a good gym pun, and everyone knows working out is good for your health. Unfortunately, most people can't stay motivated to exercise. Wilner Mendez Boxing solves that problem by offering custom personal training sessions with a professional boxer to motivate you.
The training sessions involve stretching, footwork drills, strength and conditioning exercises, and pad work. The curriculum is designed to improve agility, build strength, promote endurance, and increase speed.
Go to https://www.wilnermendezboxing.com for more details.
Wilner Mendez can help you strengthen your muscles, increase your stamina, improve your balance, and optimize your health. With only one or two sessions per week, you can achieve impressive results.
Mendez offers one-on-one workouts and will tailor the exercises to suit your specific needs. He will work around your schedule and is willing to conduct training sessions in your home, at a gym, outside, or online. You can purchase a 30 or 60-minute session on its own, or buy a multi-session package consisting of 6, 12, 24, or 30 workouts.
The boxer also offers group training if you are interested in working out with a group of friends. Mendez will design a personalized boot camp that will challenge all of the participants. Group sessions are available in packages of 12, and can be catered to groups of adults or children.
Wilner Mendez is a light welterweight professional boxer with over 50 amateur fights under his belt. He is also a two-time Golden Glove Champion. He used his professional boxing experience to develop unique coaching strategies and is now a certified trainer and registered coach with USA Boxing.
Mendez has trained clients of all ages and backgrounds, from stay-at-home moms, to high-performance athletes. His workout programs are designed for anyone looking to enhance their physical and mental well-being.
A satisfied client said: "Wilner is the best trainer in Fairfield County. A former professional boxer, he will assess your fitness level and tailor your workout to the goals you define, and you probably won't do any exercise twice. Not only is it strength training, but flexibility, balance and other aspects that make a big difference but are often ignored. He will intuitively know your limit and push you that far."
Wilner Mendez Boxing can help you tone your body and focus your mind. Call 203-246-1300 to book a customized training session.
Visit https://www.wilnermendezboxing.com to learn how a dedicated personal trainer can help you.