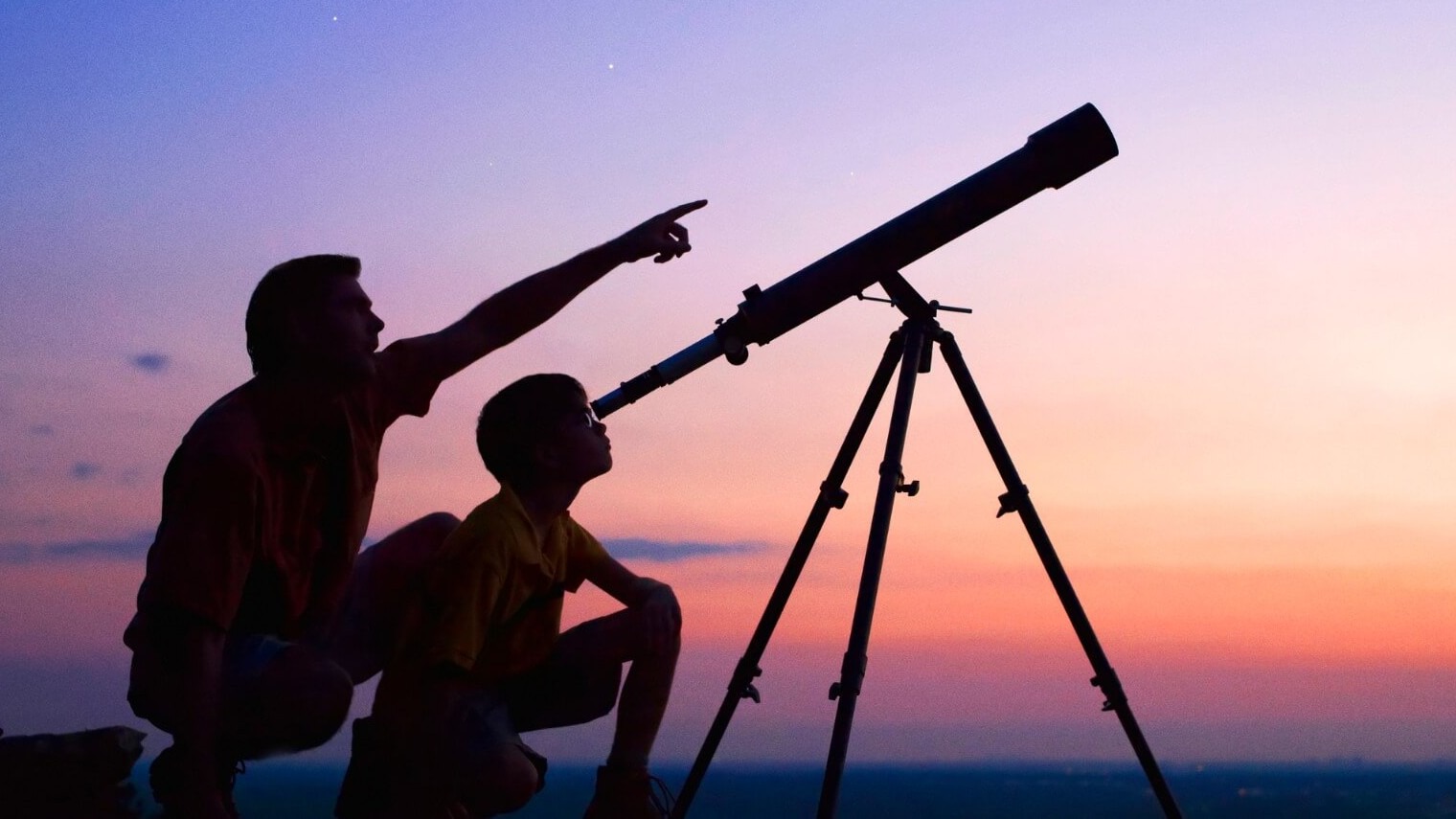 What to look for
Telescopes come in various designs and sizes, so what must be considered for the best deep-space stargazing?
The biggest question is, 'Which telescope type should I buy?' Here is one explanation to help. Refractor vs. reflector vs. catadioptric telescopes: There are some critical differences between how they work, and each type of telescope is helpful for different observations.
Before purchasing one of the top telescopes available, it is essential to consider the desired outcome. To observe distant star clusters, nebulas, and galaxies? A reflector telescope is the best option.
Alternatively, a refractor telescope is the best choice if the main interest is seeing the Moon and other planets.
Another option would be a catadioptric telescope, which can work as a happy middle ground. Some models have computerized motors that make aligning and tracking targets easy and can even capture images which is excellent news for astrophotographers.
The aperture size is one of the most important things to consider when purchasing a telescope, and next is the consideration of the focal length. The main thing to remember here is that bigger is not always better.
It all comes down to what subjects are to be viewed. Shorter focal lengths say about 20 inches (500 mm), will provide a field of view to take in large areas of the Milky Way and showpieces such as the Pleiades (Messier 45) and Orion Nebula (Messier 42). Meanwhile, high-power objects like the Moon, planets, or double stars need a telescope with a longer focal length of about 80 inches (2000 mm).
Still undecided, there are plenty of compromises between aperture and focal length, but there must be a willingness to make a few trade-offs in terms of the instrument weight and the field of view, and its 'power.'
The aperture is the number one factor in determining the relative deep-space performance of any two telescopes. Larger apertures collect more light, making fainter objects visible in the field. Mirrors are generally less expensive than lenses, so reflecting-type telescopes offer more value regarding deep-space views.
Highly corrected fast optics and sturdy and accurate mounts that can track the sky are more critical for astrophotography. Computerized mounts are a must for astrophotographers and have advantages for visual observers.
New to the Deep Sky Observation
As a novice to deep space, consider a telescope that helps observation of the faintest objects that do not pop out as readily as the planets or bright stars. It could be a push-to system, which refers to the object's proximity, or a fully-fledged go-to system that steers itself to a preferred target.
When it comes to telescopes that test the limits of the sky, the sky is the limit. The options are to have an immersive deep space experience on a budget or invest in a no-compromise giant home observatory.
Consideration of models which prioritize aperture and light capture, as it will be essential for viewing the most elusive targets. Moreover, if the intention is to enter the world of astrophotography, choose something suitable from the beginning, even if more equipment or accessories are needed.
A sturdy equatorial mount with built-in go-to and tracking will unlock the most prolonged exposures, maximizing the potential of the optical tube assembly.
These larger, mirror-type telescopes usually require more maintenance than their smaller, more robust lens-type counterparts but can be accomplished with some practice and understanding.
Sometimes it can seem unforgiving compared to the simplicity of looking at the Moon or deep space; however, it is worth the investment.
Have fun exploring the wonders of the Universe!