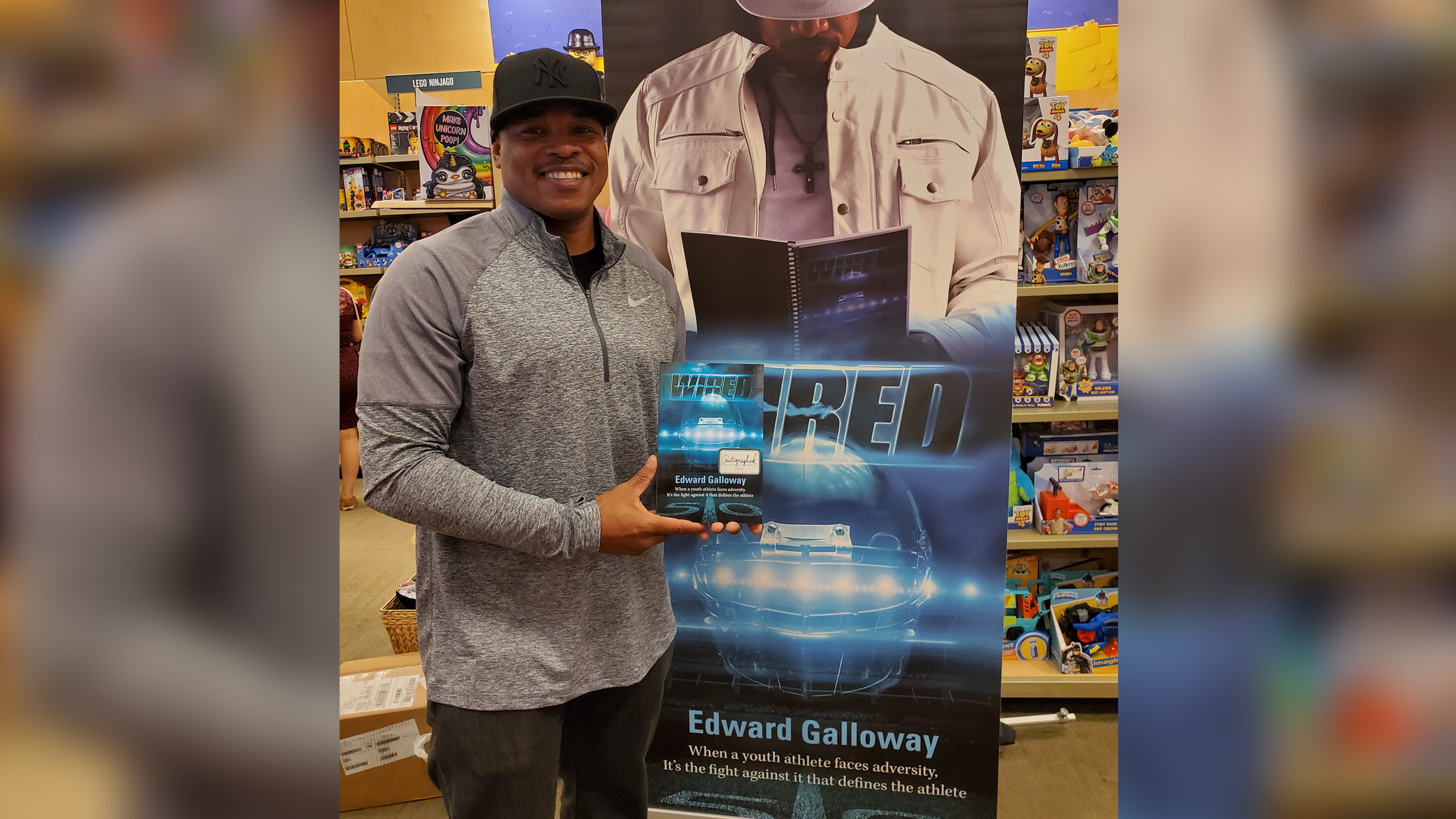 Check out the screen adaptation of the award-winning script written by Edward Galloway! Exploring universal themes such as grief, resilience, and trust in one's family and friends, "Wired" is a gateway to discussion about what it takes to overcome adversity in life and on the field of athletic competition.
With a goal to help realize the best in independent entertainment, Mpire Entertainment releases a heartwarming tale of triumph over personal tragedy. After his father suddenly passes away, LaDarius, a talented high school running back, must overcome both anger and grief to reclaim his place on the field from an old rival.
Go to https://youtu.be/rRaXaaIn7L0 for more information.
The short film serves primarily as an introduction and entry to Edward Galloway's full-length book and screenplay of the same name. The writer, a father, veteran, and entrepreneur, sees the "Wired" short film as the foundation for a feature-length exploration of the themes and relationships presented in his screenplay.
Leveraging the familial trials of LaDarius and his mother, the short film acts as a character piece to establish the larger narrative's core conflicts, personalities, and motivations.
Capturing the essence of films such as "Remember the Titans" and "Jack Frost," the "Wired" screenplay has already received festival recognition for its handling of story and characters. As of 2022, accolades include wins at the Black Swan International Film Festival (Short Script and Teaser Trailer) and the Royal Society of Television & Motion Picture Awards (Best Short Script).
Capitalizing on the success of the "Wired" script, Mpire Entertainment invites you to explore the story across both visual and literary mediums, welcoming comments and critiques to inform larger project development.
Along with its award-winning teaser trailer and screenplay, "Wired" also benefits from a series of YouTube videos with cast and reader interviews.
One satisfied reviewer states: "I found myself sucked into the story. It felt like I was there on that field, details so rich. I think everyone will take something personal away from this story and message."
Mpire Entertainment's client-based, multi-media services work to broaden the exposure of independent projects by providing promotion assistance, equipment, and production spaces for creators. The company continues to open doors to greater storytelling experiences for viewers, readers, and creators.
"Wired" will motivate you to dig deep and discover the true power of the human spirit over adversity!
On December 10th 2022 Interested parties can view the short film by visiting https://youtu.be/up65AZx-5wQ