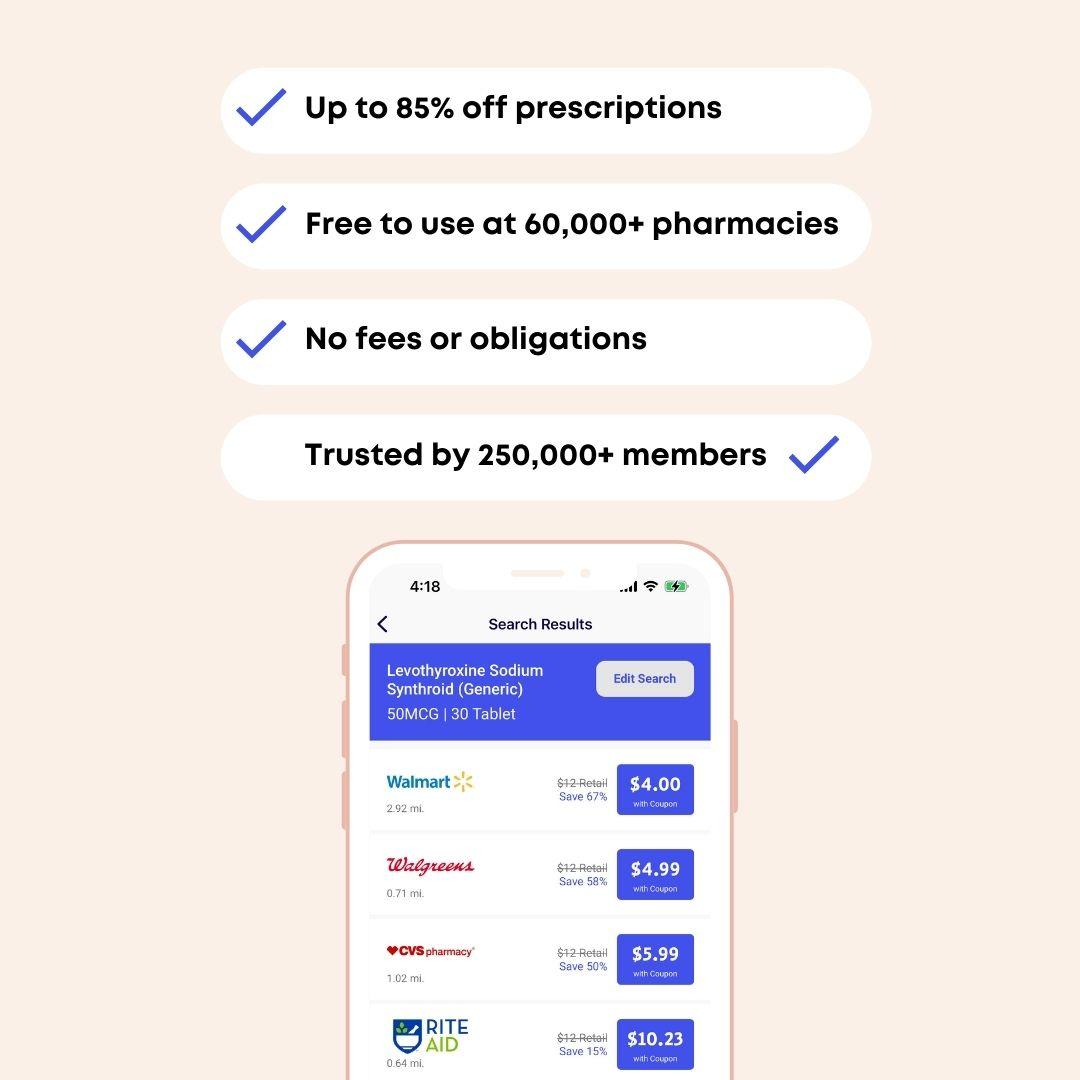 Is the price of your prescription medicine out of your budget? Are you considering just not getting it? You don't have to sacrifice your health! With Carecard's discount card, you'll never overspend on medicine again!
The prescription price cut card offers an average of 65% in savings and can make medicine more affordable than Medicare. The card is available for free for your entire family as well as your pets.
Go to https://www.carecard.co for more information.
Carecard is accepted at over 45,000 pharmacies across the United States including CVS Pharmacy, Walgreens, Rite Aid, Albertsons, Costco, Publix, Kroger, and Walmart. The company informs that medicine costs vary depending on the pharmacy, but with the card, you can unlock the lowest price no matter where they get your medication.
Recent research reveals that the costs of prescription drugs have risen by 2.5% since the start of the global pandemic. When compared to prices in 2014, the overall costs have increased by a total of 35%, while the costs for other products and services have only risen by 19%. Statistics show that due to low wages, approximately one-third of Americans aren't purchasing the prescription drugs they need.
On the company's website, you will be able to browse for your desired medication, compare the prices across a range of pharmacies near you, and get coupons to help you save. You can then print these coupons out or send them to yourself via email or text.
You will simply need to bring a physical or digital copy of your coupon and show it to your pharmacist. The savings will then be applied automatically.
About The Company
Carecard was established to make prescription medication affordable for all Americans, regardless of their earnings or insurance. The company partners with pharmacies, doctors, non-profit organizations, community leaders, and small businesses nationwide and currently has over 250,000 active card users.
The company also has its own mobile app, under the name Carecard Prescription Savings. This app can be downloaded on both Android devices and iPhones. With it, you can discover coupons on the go and show them to your pharmacist directly through the app.
A satisfied user said: "I love Carecard. I have insurance and I even saved $119 on one prescription. I took the coupon I printed from the Carecard website to Walgreens, and they filled it with no problem."
Carecard makes it possible for you to get the medicine you need to get better! Visit the website to get your free card!
Ready for shockingly low prices from now on? Click on https://www.carecard.co for the information you need!