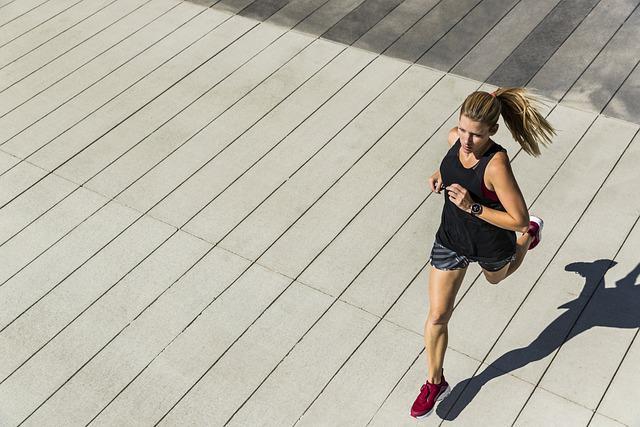 Someone once told me that laughing for two minutes per day is just as healthy as jogging for 20 minutes.
For months now, I've been spending my mornings laughing at the joggers going by in the park.
Now it seems like the joke is on me though, because while I've been laughing for free, they've been earning crypto with move-to-earn platforms.
Making healthy lifestyle choices and getting regular physical exercise has been gameified, with a new trend in move-to-earn fitness apps. Chiliz News compares the top platforms for FitFi gaming in their new guide, with an analysis of each game's play styles, crypto tokens, and roadmaps for the future.
Visit https://chiliznews.com/stepn-vs-genopets-vs-dotmoovs-roadmap-user-earnings-investors-whos-winning-move-to-earn-could-step-app-overtake-them to find the right platform for you, and how you can start earning crypto for walking.
Each of the FitFi platforms has its own in-game crypto tokens, NFTs, and upgrades, which are examined by Chiliz News. The guide goes in-depth to explain how the STEPN app is currently leading the market, with tokens traded on Coinbase and NFTs available on the OpenSea marketplace.
Chiliz News explains that while every platform has a unique system for motivating you to get daily exercise, there are some similarities. Each FitFi app uses your smartphone or fitness tracker to record the exercise you are performing and provides you with crypto tokens based on your level of activity.
Specific NFTs are required for most of the platforms, which you can buy, sell, or trade to improve your in-game earnings. On some platforms, the report explains, it is possible to use crypto to upgrade or mint new NFT sneakers, which can provide additional power-ups for players.
The guide specifically compares the top five platforms on the market today, which are: STEPN, Genopets, Dotmoovs, Step App, and OliveX. The guide includes information about each platform's tokens, market share, rewards, backers, and roadmap for 2022.
The game styles offered by different platforms are also explained in the guide, which shows how several FitFi apps have included social elements to let you compete with your friends or other players from around the world. One example is STEPN, which has a new marathon mode in its 2022 roadmap, that promises to let you compete globally online.
While STEPN is the leading platform today, with the majority of the market share, the guide suggests that several other platforms have the potential to take the lead in the coming months. Step App, in particular, is mentioned as a contender for using a purpose-built blockchain protocol and combining elements of the metaverse with physical fitness gaming.
Getting regular exercise already has more benefits than can be listed in this one article, and now you can get paid for it too. Read the full guide to see which platform offers the best rewards, or the most interesting game styles, and get ready to lace up your sneakers.
Visit https://chiliznews.com for more information about all things blockchain, including move-to-earn platforms, sports fan tokens, and how major sports leagues are using NFTs to increase fan engagement.
Disclaimer: The information provided on this page does not constitute investment advice, financial advice, trading advice, or any other sort of advice and it should not be treated as such. This content is the opinion of a third party and this site does not recommend that any specific cryptocurrency should be bought, sold, or held, or that any crypto investment should be made. The Crypto market is high risk, with high-risk and unproven projects. Readers should do their own research and consult a professional financial advisor before making any investment decisions.