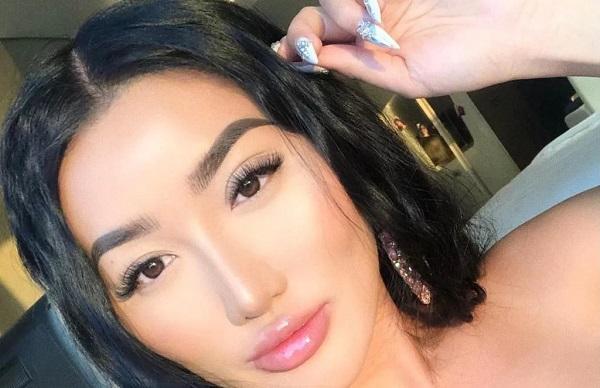 Are you looking for the best lash studio in London? Glamorous Lashes near Marylebone is rated as London's top eyelash salon due to its high attention to detail and hand-made eyelashes. You can find them in the heart of London which is perfect for when you are out shopping or to visit after work.
With their hybrid eyelash extensions services, your short or straight lashes can achieve a natural or stand-out look without needing mascara or cosmetics.
Check them out at https://www.glamorous-lashes.com/
Since the studio has updated its service, you can choose premium lash styles and lengths according to their eye shape and aesthetic preference.
The award-winning team at Glamorous Lashes has set the standard for lashes in London since 2007. They create the desired look for their clients with the highest quality products - keeping their natural lashes strong and healthy. As the studio currently holds the highest number of 5-star Google reviews among eyelash extension technicians across the whole of the UK, it's safe to say they are the best in London.
The studio has provided thousands of lash extension services over the past 13 years and tailors every service around you. Your visit will include a brief consultation before they apply the lashes. In this consultation, one of their lash artists will discuss your recommended length and curl shape to suit your natural lashes, as well as your goal look. This will ensure that you receive a high level of service tailored to your needs.
Among other eyelash extension styles, Glamorous Lashes provides Classic Eyelash Extensions, 2D and 3D Russian/Hybrid Volume Lash Extensions. A classic set of lashes is applied individually to your existing lashes (around 90-130 lashes per eye) and is ideal for enhancing sparse, fine or light lashes for a natural look. For a fluttery effect, 2D Russian/Hybrid Lashes use around 150-250 lashes per eye. A high level of care and attention is evident in the design of the lashes since only the finest materials, such as mink, are used in their creation. Due to their quality look and feel, Glamorous Lashes' high-end clientele, which includes celebrities and influencers, prefer these lashes. It takes up to two hours to apply them due to their level of detail and attention.
Master lash technicians combine multiple lash lengths and curls to create a look that's natural, eye-catching, and flawless. To ensure that each lash fan at the studio is of the highest quality and lasts for a long time, each lash fan is hand-made rather than premade.
Book your appointment now at https://www.glamorous-lashes.com/ or by calling +44 7964 167029.