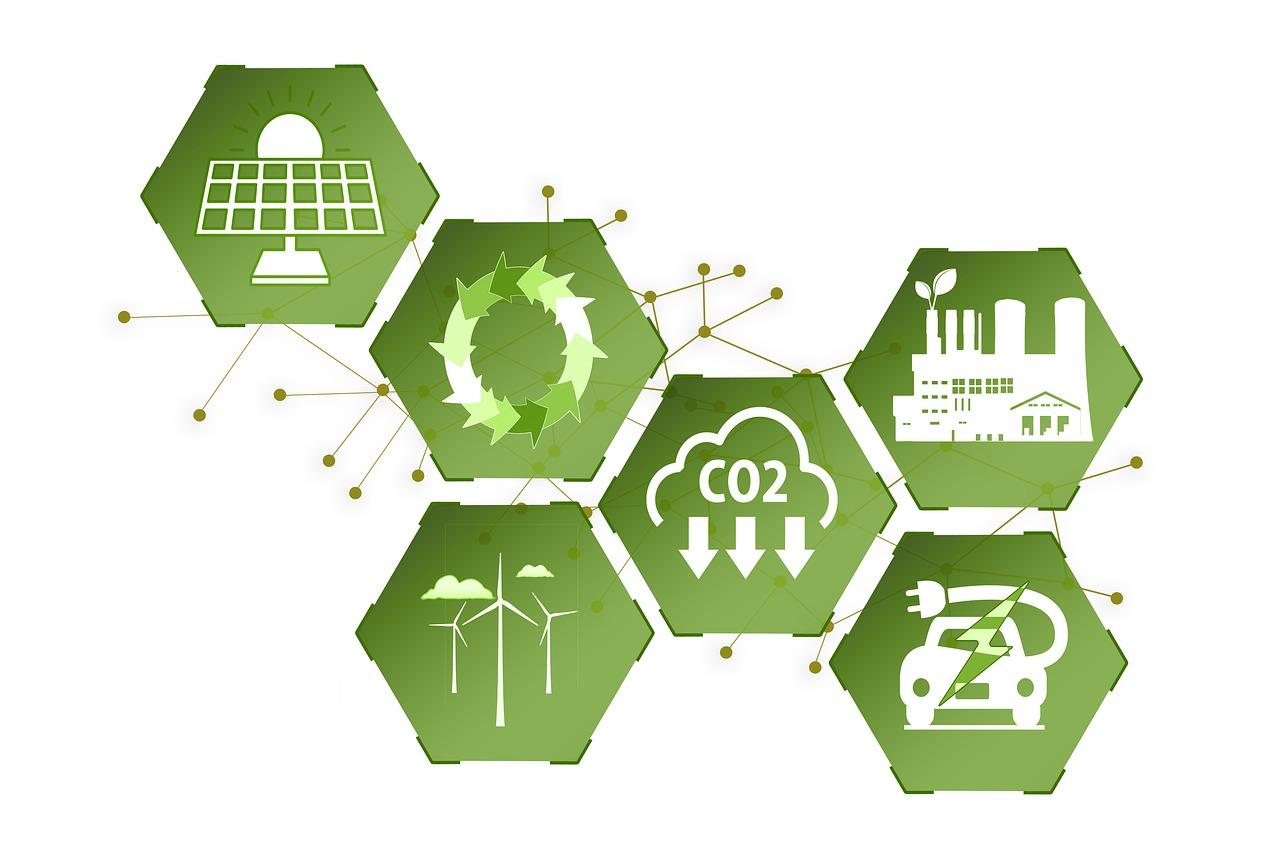 Last night my internet went out during a storm, so I spent the night talking to my family.
They seem like nice people.
It got me thinking though, about what actually powers the internet, and what kind of effect it has when considered globally.
If you've ever seen a data center, even in pictures, you know that they have racks, and racks, and racks of hardware - all of it using up electricity and producing massive amounts of heat that needs to be removed so that they don't melt.
Though the entire world is striving to reduce emissions and fossil fuel consumption, many of the largest CO2 emitting industries remain unchanged, and this might just be one of them. Green Geeks has created a new guide that examines how much pollution is created by data centers, and how they can be made more environmentally friendly.
Visit https://webhostgreen.com to learn more about the pollution caused by data centers, and how we can help by using environmentally friendly web hosting.
The new guide estimates that today's data centers generate 2% of the world's CO2 emissions, approximately the same as the global airline industry. It explains that part of the problem stems from rapid growth, with the number of operating data centers multiplying by 16 times in only 7 years - that's more than doubling every single year, and they're still growing.
While simply eliminating data centers altogether would destroy the internet, there are methods for making them environmentally friendly, such as powering them with renewable energy. Green Geeks already has a program in place that includes several techniques, including the use of renewable energy and planting trees.
It is not always workable to run a data center directly off renewable energy, because of reliability and location issues, but it is possible to use Renewable Energy Credits (REC) to offset the emissions. Green Geeks current policy is to purchase RECs for three times more energy than they use, for every one of their data centers.
With this strategy, the RECs can offset the emissions of Green Geeks hosting, as well as two other companies of similar size. Offsetting emissions is not necessarily enough to combat the environmental effects of global internet use though, so the company also has a partnership with One Tree Planted, an organization that helps with reforestation around the world.
Using their eco-friendly platform, Green Geeks has provided the same reliable and affordable web hosting services as other major companies while offsetting both their own emissions and others. The company has data centers in Chicago, Phoenix, Toronto, Montreal, and Amsterdam, with a 99.9% uptime guarantee, and each data center provides 3 times more renewable energy to the grid than it consumes.
A spokesperson for Green Geeks said, "The Internet is a huge polluter of the environment. Start hosting your website on the leading eco-friendly web hosting provider and make a positive impact on the environment."
There are lots of ways to protect the environment, and some of them require a lot of hard work, dedication, and sacrifice. Reducing the emissions caused by our internet usage doesn't though, it only takes a few clicks.
Visit https://webhostgreen.com to learn how you can reduce your web hosting emissions, with no hard work, extra expenses, or sacrifices at all.