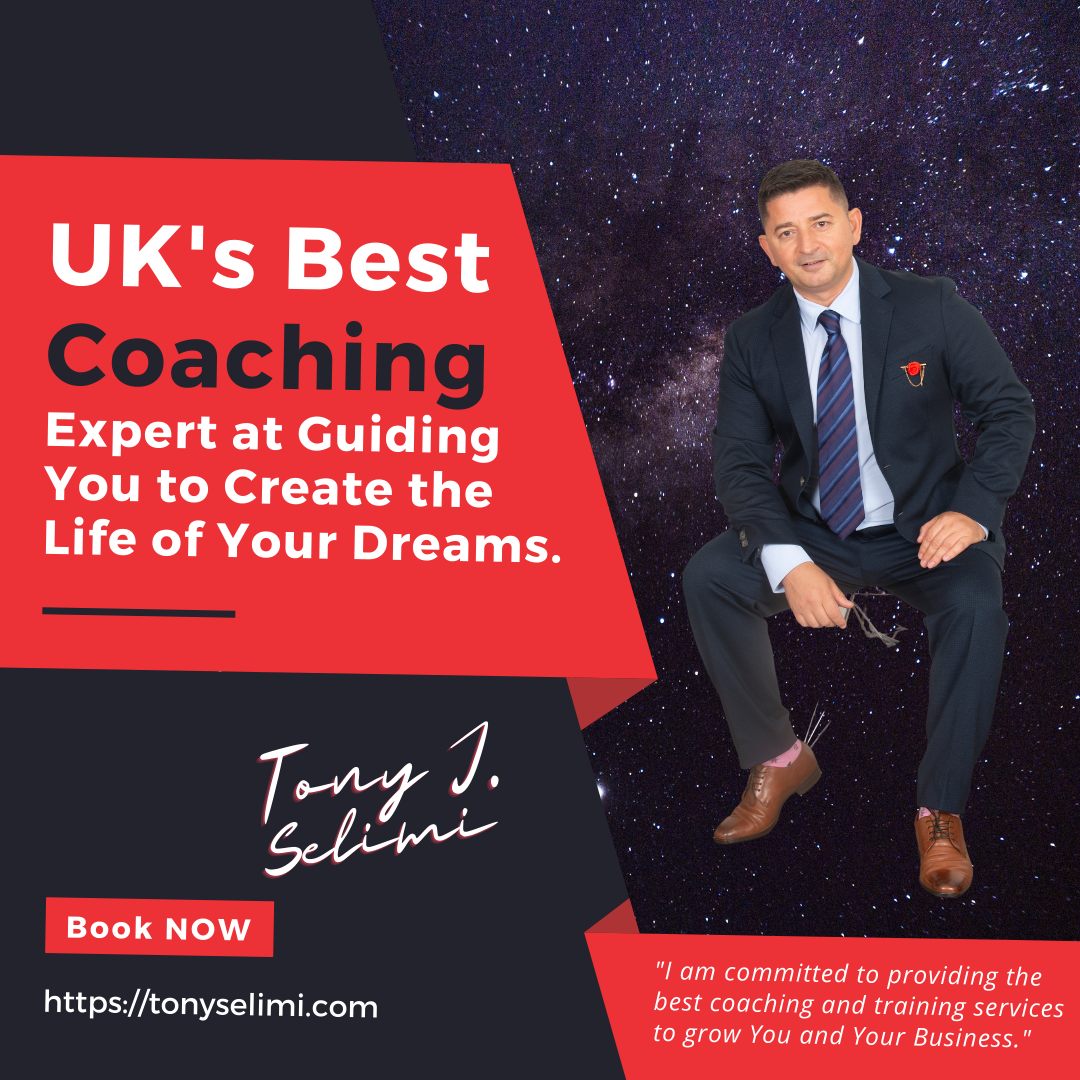 It's the end of the year. How are you feeling? Perhaps you're waiting for the holidays to reboot and just zone out for a while? It has definitely been a challenging year for all of us, and we don't know what 2023 will bring, but you know what? You can thrive despite adversity and uncertainty.
What you need is a new perspective. Embrace change and listen to your inner voice.
Vital Planning for Elevated Living, Tony J. Selimi's new advanced VIP breakthrough coaching program, was designed for entrepreneurs who find that stress, burnout, relationship problems, bad habits, volatile emotions, and other internal barriers prevent them from realizing their full personal and professional potential. With Tony's guidance, you will learn how to change your mindset and gain the clarity you need to accelerate growth and achieve breakthroughs in the key areas of your life.
The results of recent surveys revealed that 80% of people who received business coaching experienced an increase in self-confidence and 70% improved their work performance. Other reported benefits include better decision-making, more efficient communication, attainment of goals, and a sense of fulfillment and satisfaction.
The new program introduced by Tony J. Selimi incorporates the insights, wisdom, and empowering strategies that he developed over 30+ years of delivering multi-billion technology transformation programs, delivering over 25,000 hours of coaching and studying psychology, NLP, CBT, and human behavior and maximizing human performance. Imagine what you can achieve, having access to all of this knowledge!
"The basic premise is that you are a product of intelligent design and can acquire skills and tools to overcome any life challenge," says Tony. "You will learn to listen to what your inner and outer realities are trying to awaken you into."
The transformational coaching and training sessions are based on an integrated, holistic, and scientific approach and will be tailored to your individual needs. Tony will help you see through your perceived limits, uncover your life purpose, and devise a strategy for succeeding in the eight key areas of life. By learning the life strategist's proprietary self-mastery techniques, you'll be able to align your actions with your higher vision to live more authentically and purposefully.
Depending on your needs, you can choose from several annual coaching packages. The basic packages consist of weekly and monthly online or in-person sessions, and premium VIP packages also include participation in Tony's intensive coaching retreats in exotic locations.
"Deciding to get involved in Tony's Bronze coaching program was one of the best investments I've ever made," said a satisfied client. "Tony connected me with my divine inner power in a new way, increased my openness to receiving financial flow, and helped me kick-start my journey into living in my greatness. He helped me equip myself with practical tools to be more confident, connected and aligned with my highest values."
The end of the year is approaching - a time to reflect on your accomplishments and make plans for the new year. Be your best self and make 2023 the year of amazing achievements with the help of one of the world's most respected life coaches, Tony Selimi.
Go to https://tonyselimi.com/services/coaching-packages to sign up!