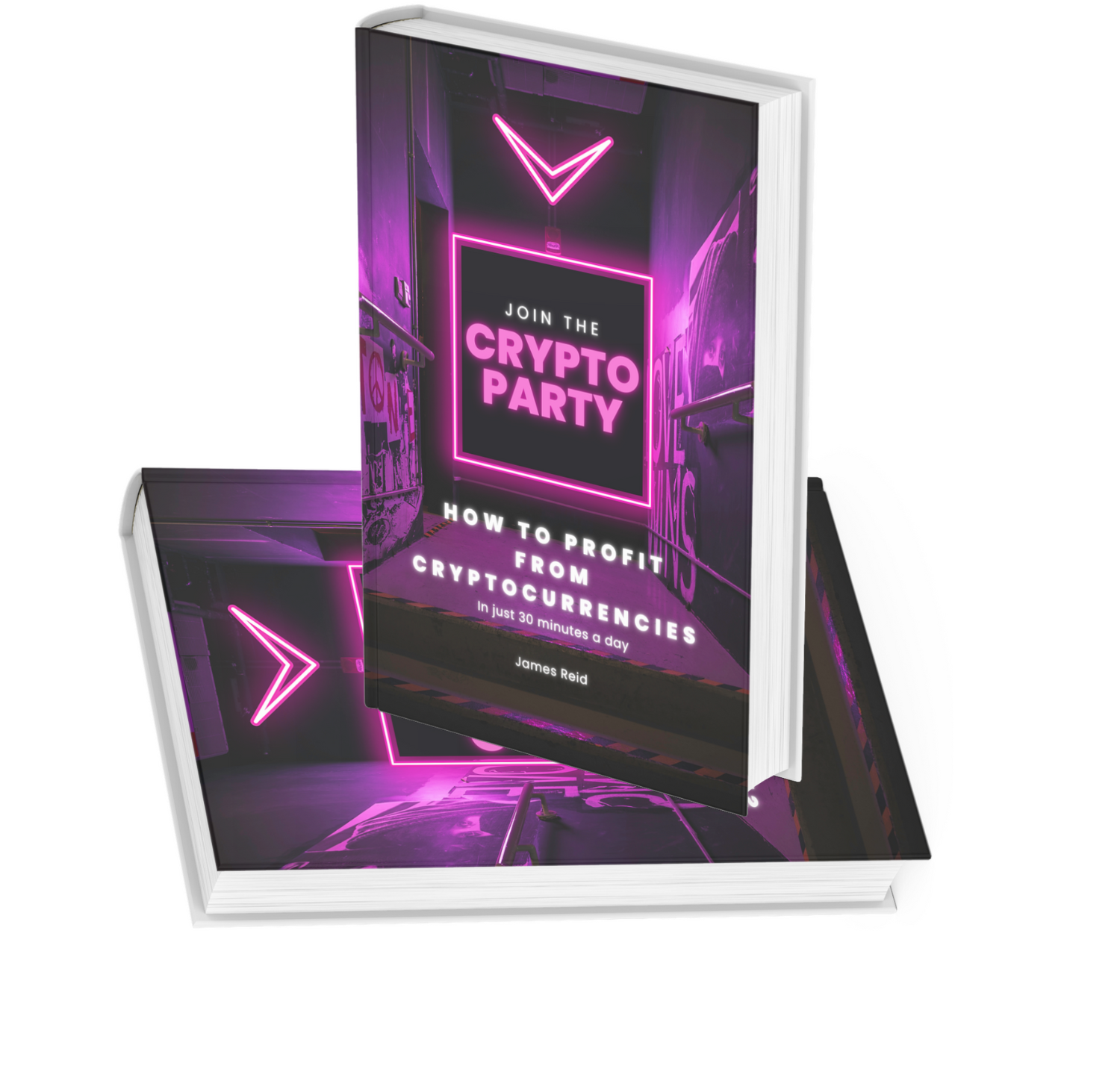 Getting started with crypto can be tiresome, especially with all the homework you need to do. To make things easier, James C. Reid has compiled most of this information in his eBook, so you can learn everything you need in one place.
The eBook, "Join The Crypto Party: How To Profit From Cryptocurrencies," explains how cryptocurrencies function, their benefits, and how you can make decisions about future investments in the industry.
Go to https://regenesisglobalinc.com/crypto-ebook/optin for more details!
Using this eBook, you can learn key concepts required to begin your journey into the cryptocurrency industry.
According to a report from The Times, there are about 18,000 cryptocurrencies and 300 million crypto users around the world. However, not every user makes a profit. The report emphasizes the need for you to take a closer look at the industry landscape to make profitable investment decisions.
The eBook covers the main cryptocurrencies currently available on the market, such as Bitcoin, Ethereum, Ripple (XRP), Monero, and others. It outlines the problems each of these cryptocurrencies intends to solve, as well as the author's experience investing in them.
Cryptocurrency educator, James C. Reid, explains in his eBook that market volatility should not deter you from investing in cryptocurrency. He adds that understanding the concept of buying low and selling high can effectively make a difference to your crypto portfolio.
James C. Reid, in the eBook, discusses the various ways to make a profit with cryptocurrencies. He outlines some of them as ICO's and lending. James also emphasizes the need for research before investing so you can avoid rug pulls.
The eBook goes further to explain the benefits and possible drawbacks of investing in cryptocurrency. It also discusses the future of the industry and Web3, with an emphasis on the Metaverse and NFTs.
About James C. Reid
James C. Reid is the owner and CEO of Regenesis FZCO, a Dubai-based digital marketing agency. He is also a blockchain and crypto educator who has spent years researching, investing and learning from cryptocurrency experts. More details on James can be found at https://www.linkedin.com/in/james-c-reid-54853852
A reviewer said: "If you want knowledge about cryptocurrency, then this eBook is a must-read. I read the guide and purchased my first crypto within minutes. It is a fantastic guide for beginners and is also easy to read."
Over 10,000 crypto enthusiasts have now downloaded James C. Reid's cryptocurrency eBook, and they have also successfully purchased their first profitable crypto. You can also get a piece of this action, and the ebook is 100% free.
Visit https://www.facebook.com/profile.php?id=771779408 to find out more!
Disclaimer: The information provided on this page does not constitute investment advice, financial advice, trading advice, or any other sort of advice and it should not be treated as such. This content is the opinion of a third party and this site does not recommend that any specific cryptocurrency should be bought, sold, or held, or that any crypto investment should be made. The Crypto market is made up of high-risk and unproven projects. Readers should do their own research and consult a professional financial advisor before making any investment decisions.