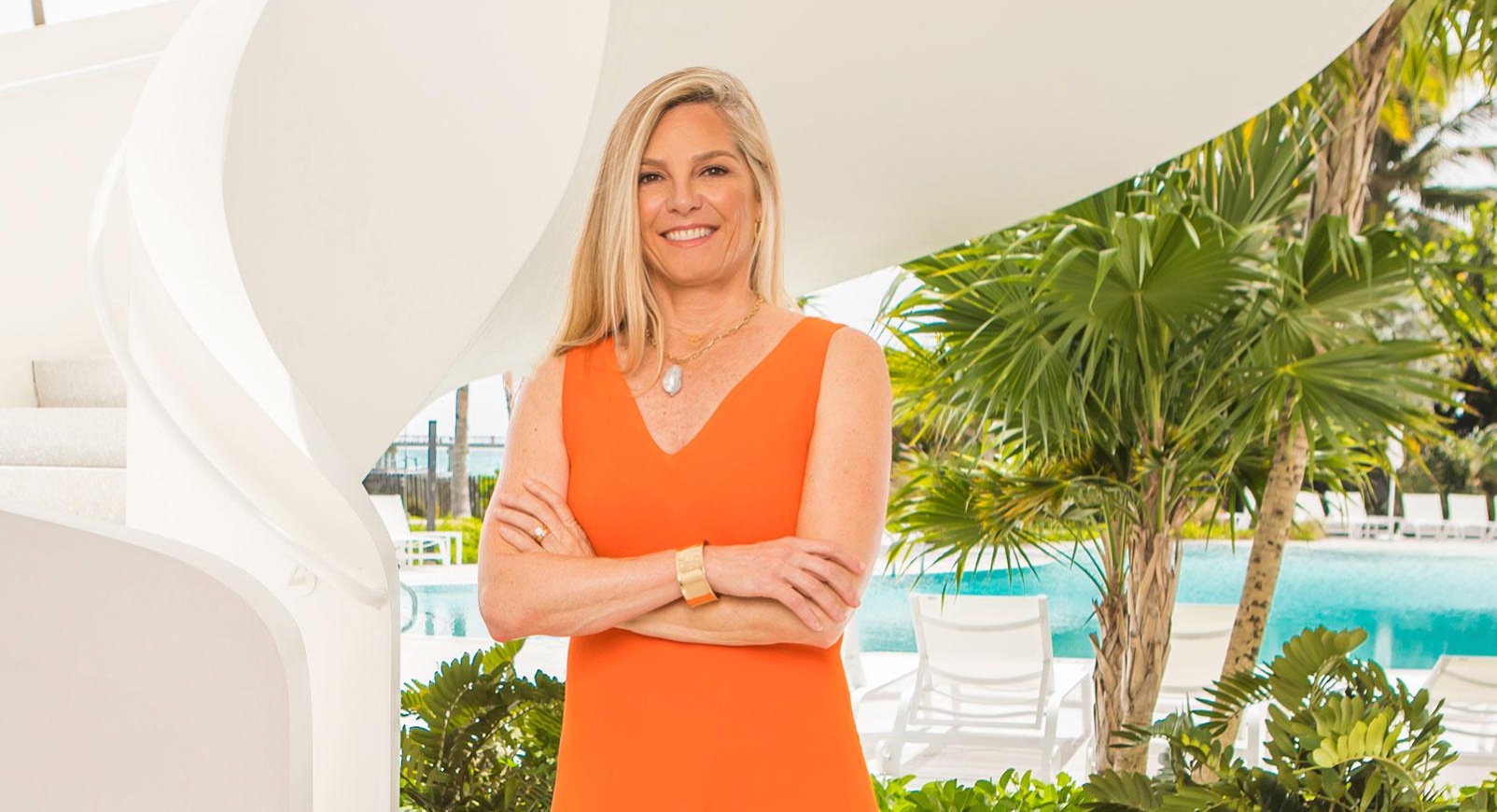 Executive Global magazine recently interviewed Ashley Cusack, Senior Vice President at Berkshire Hathaway HomeServices EWM Realty, to discuss the most exciting opportunities in Miami luxury real estate, including the record-breaking $150 Million Arsht Estate listing on Biscayne Bay.
More information on Ashley Cusack can be found here: https://AshleyCusack.com
The Executive Global interview started with a question regarding a comparison of the neighborhoods of Coral Gables, Coconut Grove, Ponce/Davis, Pinecrest, South Miami, and Palmetto Bay.
"Miami is made up of diverse and exciting neighborhoods, each a unique destination unto itself, thanks to the diverse cultures, landscapes, and people that call these places home," said Cusack.
"For those of us who live here every day, these are some of the most desirable central areas for buying a luxury home and truly living the South Florida lifestyle."
Comparisons of each of these neighborhoods can be found at https://ashleycusack.com/neighborhoods/ .
The next question asked Cusack how important it is to know all the intricate details about local neighborhoods to ensure an excellent customer service experience.
"I have lived in the Gables and the Grove all my life and sold real estate here for 30 years. I have intimate market knowledge of all of these and am able to help match buyers to areas that will work best for them and to list my seller's homes at top dollar."
"I also enjoy a vast network of repeat clientele that often give me and my team an advantage for off-market opportunities. I would also say that I am highly regarded by my local real estate colleagues as a realtor with whom they would like to negotiate deals," answered Cusack.
The interviewer then asked: "You are a top producing broker performing consistently in the highest tier of realtors, selling more than $1.3 Billion over your 30-year career. What is the main secret to your success in the higher echelons of luxury real estate?"
"As one of the most vibrant cities in the country, Miami has always been a dynamic real estate market, fueled by domestic and international home buyers," answered Cusack.
"I began my real estate career at the top of the luxury market as a new realtor with a leading luxury Broker in Miami. I learned early on what the luxury real estate market is, how it performs during changing economic cycles - and since we are in Miami - how political and economic changes in other countries affect our local high-end market."
"I know what affluent buyers are looking for and can guide my luxury home sellers on how to best preserve and prepare their homes for sale."
The next question dealt with the recent listing and subsequent sale of the Arsht Estate, which was one of the most expensive single-family residences ever listed in Miami at $150 Million: "What key strategies underpin the successful marketing of these magnificent homes?"
"It was my greatest honor to represent the Arsht Estate, and the greatest gift of all was having Ms. Adrienne Arsht as our client. It is Ms. Arsht's love and passion for her historic, and one-of-a-kind property, which became the focus of the Estate's marketing strategy."
"This residential compound with over four acres on the water has been one of Miami's most distinguished with its rich history and proximity to Downtown and Biscayne Bay."
The Arsht estate recently sold for $106.875 million, setting a record for Miami-Dade County and becoming the first Miami home to cross the nine-figure price threshold.
More information regarding the recent sale of the Arsht Estate can be found here.
The next interview question asked: "Having sold over $126 Million in luxury properties in Miami in 2021, despite record-low inventory, your team is a force to be reckoned with. How much of an impact do referrals, as a result of a stellar reputation, have in these results?"
"One of the core values of my business has always been relationships. My team and I have worked for years to build and nurture an intimate network of friends, clients, and professional colleagues. These connections have come from a place of trust and experience."
The next question of the interview covered Cusack's other interests: "As an active member of the local community, you coach lacrosse at Ransom Everglades School and also sit on the board of trustees at St. Thomas Episcopal Parish School. How important to you is giving back to the community?"
"Being involved in the Miami community comes from a place of pride and love for Miami. I have been deeply involved at my children's schools as a volunteer in many capacities - from fundraising to helping to establish a new lacrosse program at their high school, as well as continuing to give back as a Trustee at their elementary school."
"These communities have been the foundation for raising my family, and it is important to give back in the form of time, talent, or treasure whenever possible."
"I have also served the Beaux Arts of the Lowe Art Museum, the Vestry of St. Thomas Episcopal Church, and the Junior League Miami Foundation Board."
The closing question of the Executive Global magazine interview: "Your motto is 'Let me do all the work!' As one of the pre-eminent forces in the Miami luxury real estate market, what can high net worth clients truly look forward to when being represented by you?"
"I pride myself on making a transaction as easy for my buyers and sellers as possible. I know that buying and selling real estate can be stressful, so I want to take that burden off my clients, meaning that my team and I will do anything and everything we can for them."
"I've been known to climb ladders to look at broken roof tiles, have spent my days working to close permits, and I make it a point to personally be available to my clients no matter what their needs."
"This is the type of concierge-level service we pride ourselves on, and something our entire team is dedicated to every day," said Cusack, closing the interview.