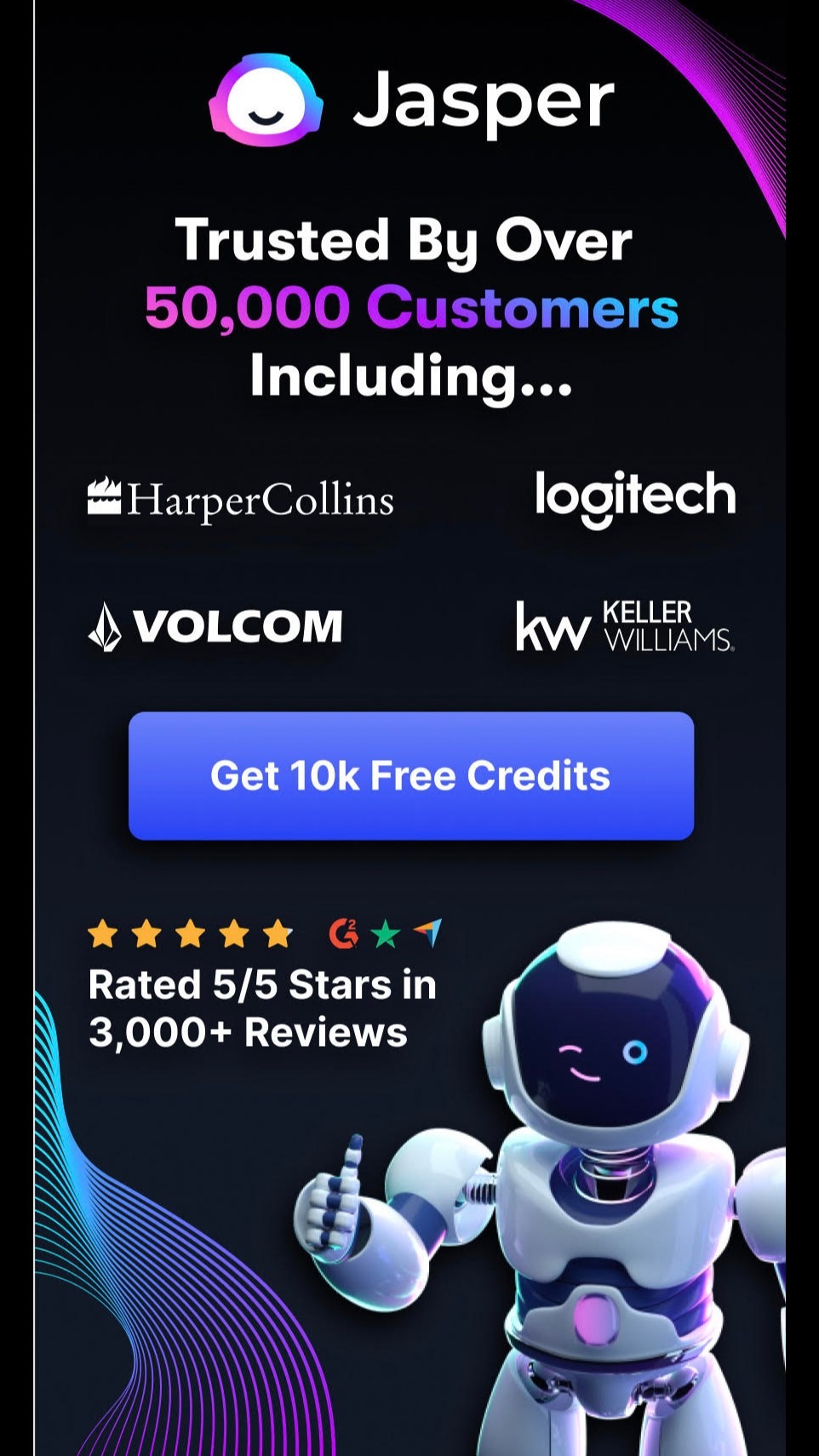 If you're on the cutting edge of AI content generation, you're probably already tired of constantly switching between services to find the right one for the job. Jasper is here to help by bringing you all of the best AI tools in one place.
Already widely recognized for its text generation, Jasper is well on its way to becoming a full-service content generator with the addition of its image feature. Now, you can switch between generating text and images all within one program!
Right now, Jasper is giving you the chance to try the tool with 10,000 words for five days. Start your free trial today at https://www.jasper.ai/art?fpr=amidori
Much like other popular image generators, Jasper converts your prompts into several images, which can then be iterated upon and refined until they meet your precise needs. Once generated, you can use the copyright and watermark-free images whenever and wherever you choose!
While opinions on AI-generated art still vary widely, the utility of such precise, high-quality imagery has been quickly recognized and employed for everything from personal inspiration to advertising. As the technology develops almost as quickly as the demand for content, all forms of creative work may come increasingly to rely on such AI tools.
Originally branded as an AI copywriter, Jasper's capabilities already included all manner of text generation, from captions to scripts, in over 25 languages. As the platform developed, it was integrated with Surfer SEO optimization, elevating it from copywriter to marketing application.
Jasper is now capable of both writing and illustrating entire blog posts and articles right from your browser! If the platform continues to develop in this direction, it may not be long before you can expect a full-service, AI-driven content generation tool for all your creative needs.
Until then, Jasper is already making itself an indispensable tool to thousands of businesses and individuals alike. With the power of AI-generated and optimized text and images at your fingertips, your imagination is the only limit on your creative output!
A spokesperson for the company shared on this benefit of AI-generated art, saying that "you can stop spending hours hunting for stock photos or trying to photoshop by yourself. Just tell Jasper what you want, and watch it create unique AI art in seconds!"
Learn how to maximize your creative potential with Jasper at https://www.jasper.ai/art?fpr=amidori