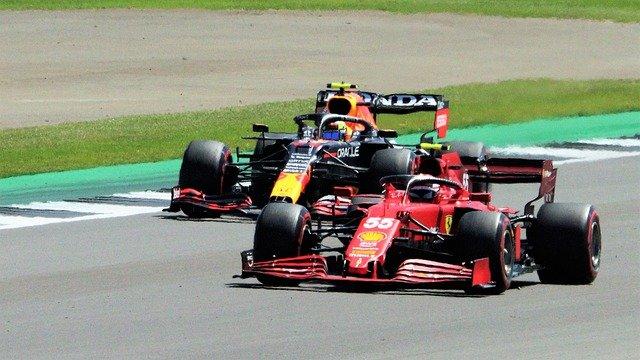 Fan tokens are an amazing way to support your team while also giving you a great chance to earn real money rewards – and 2022 comes with good news for F1 fans!
BWT Alpine and Aston Martin both have some really cool NFTs in the pipeline – go to https://chiliznews.com to find out more!
The announcement comes as 2021 and early 2022 have seen a growing interest in sports NFTs. However, being a relatively new industry, the world of non-fungible tokens can be challenging for many non-experts. Chiliz News recognizes that there is a marked need for quality information, and offers regular updates from verified sources to keep you up-to-date with the latest news.
One of the new reports discusses the BWT Alpine Fan Token, launched by the BWT Alpine F1 Team in partnership with Binance. With this announcement, the Alpine team will distribute its fan tokens on the Binance Launchpad – a step that will foster a more engaged fan community, give you new opportunities to capitalize on your passion, and allow BWT Alpine to explore more branding opportunities.
The full report is available at https://chiliznews.com/bwt-alpine-nft-to-launch-on-binance-fan-token-platform-branding-logo-esports-partner-for-2022
Chiliz News has also released a report on the newly announced Aston Martin Component NFTs. The new digital assets celebrate the launch of the AMR22, the AMF1 2022 Grand Prix race car.
You now have the opportunity to buy digital renderings of various components from the pioneering car – one that features a series of new solutions to meet the latest F1 rule changes.
The NFTs focus on four crucial components of the AMR22: the steering wheel, the halo, and the front and rear wings. All data used to create the digital assets has come directly from the official design office.
The author of the report states: "This latest NFT collection is the result of a partnership which is committed to sustainability. In developing technology and innovation that drive progress on track, the team can also use those same resources to deliver more efficient and sustainable solutions – for its own business, and in conjunction with their global partners and suppliers."
For more details, visit https://chiliznews.com/f1-aston-martin-nft-drop-features-new-2022-amr22-race-car-components-team-one-of-top-crypto-com-creators-in-2021
Discover the amazing world of Formula 1 Fan Tokens and capitalize on your passion!
Chiliz News gives you all the info you need if you're into NFTs, fan tokens and other digital assets. Check out their site today – go to https://chiliznews.com to get started!
Disclaimer: The information provided on this page does not constitute investment advice, financial advice, trading advice, or any other sort of advice and it should not be treated as such. This content is the opinion of a third party and this site does not recommend that any specific cryptocurrency should be bought, sold, or held, or that any crypto investment should be made. The Crypto market is high-risk, with high-risk and unproven projects. Readers should do their own research and consult a professional financial advisor before making any investment decisions.