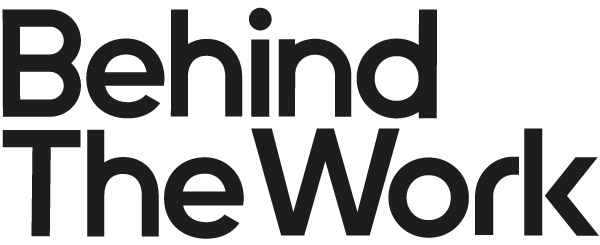 You're reading this on your phone, aren't you? Thought so.
From firing off a quick business message between meetings to doom-scrolling Instagram at the bus stop, we're all daily consumers of digital content. That's why the highly-trusted marketing team at Behind the Work are urging you to think about how customers interact with your business online.
The global marketing agency, which recently underwent a rebrand, specializes in digital transformation. The new team features content creation specialists from former company Beacons Point in sunny California and digital data marketing analysts from Chicago's 120/80 agency. The combined expertise at Behind the Work offers the most comprehensive range of digital marketing services to businesses like yours from all over America.
You can find out all the information about the merger and the company's chic new branding at https://behindthework.com/resource/120-80-beacons-point-rebrand
Did you know that more and more US businesses are directing their resources into digital marketing channels because they offer a much greater return on investment? Your business could make 50% more sales through leads created by inbound marketing. Websites, blogs, social media – the online content you show the world can directly increase your profit margins.
Everyone is looking for the 'latest thing', but it's always changing. Can you guess what the most effective customer engagement tool in your marketing arsenal is right now? What if I told you that 87% of marketers say that it's video content which really gets those new customers clicking through to their website.
Videos are everywhere. From Instagram to TikTok, people are engaging more and more with good old moving pictures! But, unless you're Steven Spielberg, you probably don't have the Oscar-winning skills to showcase your company's story on camera. That's where the decades of combined marketing experience possessed by the guys at Behind the Work comes in.
The California-based team specialize in videography. In fact, they were recognized as one of the top content marketing agencies in San Diego by Expertise.com. Combine this with an expert knowledge of data and analytics, digital paid media management, and search engine optimization from the Chicago office, and you've got yourself one impressive production team!
Sonny Sultani, Founder and CEO of Behind the Work, said: "It's not every day that you get to see two groups, with such infectious energy and shared beliefs, find each other. Both groups are committed to bringing meaningful impact to our clients, and we're excited that the new brand allows us a chance to enhance our ability to serve them in a way that we couldn't do before."
As part of their rebrand announcement, the company assured existing clients that the management team from each agency would remain in place – so you'll still see those familiar faces on your next visit. Behind the Work also maintains an existing relationship with HubSpot, a digital marketing, sales, and service platform, as a HubSpot platinum solutions partner.
Check out what Behind the Work can do for you at https://behindthework.com