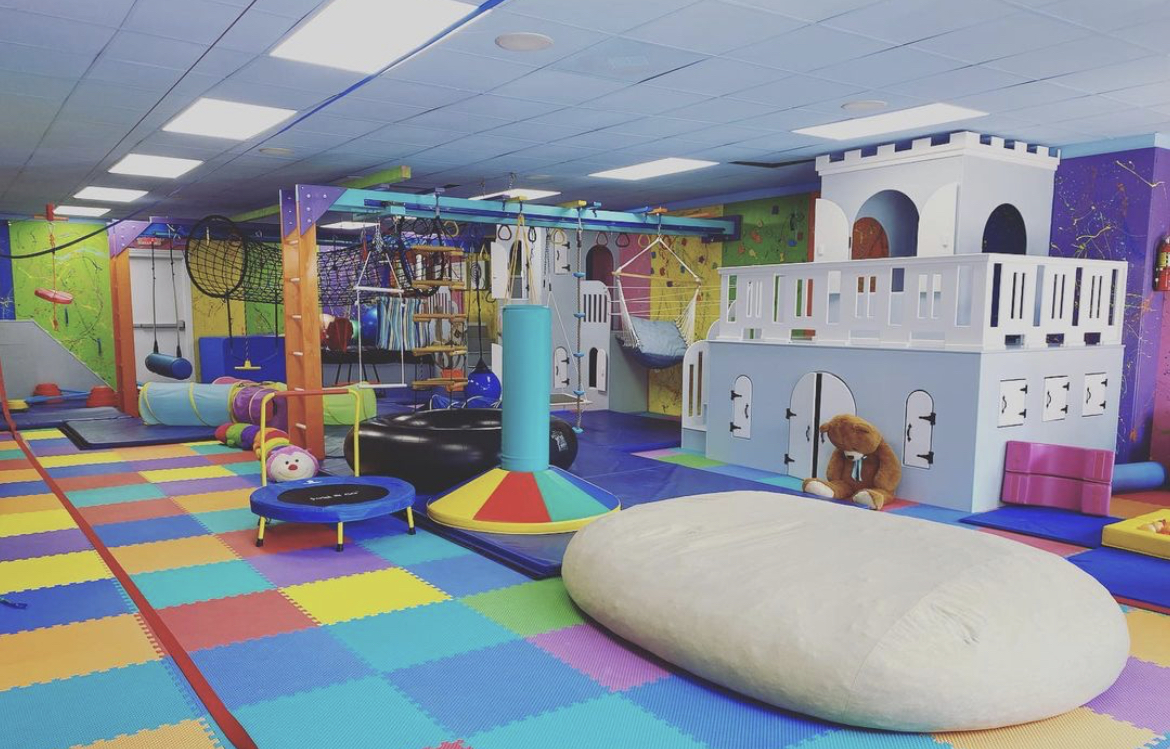 Professor Doris Fromberg, Director of Early Childhood Teacher Education at Hofstra University, suggests that play is the key that "pulls together the logical and creative parts of the brain." Whether your child has sensory integration dysfunction, or simply needs some exercise, they are sure to have fun playing at TOTville's sensory gym.
The center's gym sessions can help your child improve his or her social skills, cognitive abilities, and motor function. The gym equipment is designed to provide proprioceptive and vestibular sensory input, and includes climbing walls, crash pads, zip lines, rotational swings, ladders, and more.
Go to https://totville.com/sensory-gym.html for more details.
TOTville provides your child with a safe, structured environment to interact with other kids. They will be supervised by licensed occupational therapists and other childcare professionals, who will guide your child through activities that promote fine and gross motor development.
The interactive gym sessions may be especially beneficial if your child suffers from a sensory integration dysfunction or sensory processing disorder. TOTville's special equipment and exercises leverage movement to elicit appropriate sensory responses, so your child will behave properly in any physical or social situation.
TOTville is more than a typical schoolyard jungle gym: it will introduce your child to adventurous sports such as rock climbing, trapezing, trampolining, and zip-lining. Rather than a standard swing set, the center has linear and rotational swings, including a net swing, lycra swing, and platform swing. The equipment is practical for occupational therapy purposes, but is also fun for your child to play with.
The sensory gym is available for weekday play sessions and can be booked for private birthday parties on Saturdays and Sundays.
About TOTville
TOTville helps children in Manalapan improve their physical and mental wellbeing. The center also offers occupational therapy, orofacial myofunctional therapy, aqua therapy, cryotherapy, and IBCLC lactation support. Its therapists are familiar with the latest methods in child-rearing, and can help you form a strong, healthy bond with your child.
A satisfied parent said, "I loved my experience here. The therapists are very professional and to the point. They can see where the weaknesses are and work on them immediately. The results in two months were very impressive. My nephew improved his fine motor skills, developed strength in his upper and lower extremities, and increased his tolerance to sensory stimuli."
The occupational therapists at TOTville will help your child thrive in physical and social situations. Call 732-860-8100 to schedule a play session in the sensory gym!
Visit https://totville.com/sensory-gym.html to learn about the gym equipment your child will be playing with.