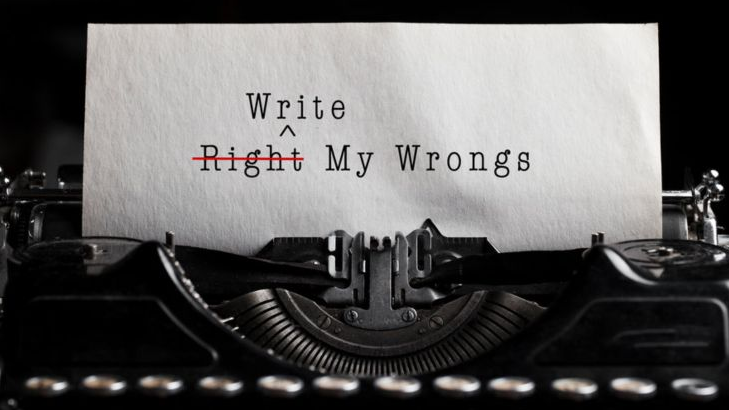 To all those who struggle,
Life sometimes cannot be put into words. Sometimes, what we feel in our heads (and yes, our brains feel just as our hearts think—why have we ever thought differently?) can't fully describe the wonder or pain that each second of every day gives us. The eternal struggle of every creative person is finding the right phrase for the correct emotion.
And if you've always felt at the cusp of greatness, then know that there is help available.
Write My Wrongs offers ghostwriting services for aspiring authors who want to create a compelling bestselling fiction novel. You are partnered with a professional and experienced ghostwriter who has been vetted from thousands of global candidates.
The services can be applied for either full or partial ghostwriting and cover all fiction genres, from romance to sci-fi to action. Please be reminded, however, that the company does not offer ghostwriting services for song or rap lyrics.
Schedule a consultation today at https://writemywrongs.co/ghostwriting
Write My Wrongs explains that its ghostwriting services are designed for creative individuals who struggle with the writing process. Often, you have a plot in mind, including well-rounded characters, but do not know how to put your ideas into words. A ghostwriter acts as the artistic conduit to your visions.
The trusted author service marketplace says that it works with you throughout every stage of the writing process. From conceptualization to publishing, you are always updated, consulted, and worked with to produce a bestselling novel that encapsulates their ideas and visions. The role of the ghostwriter is simply to bring to life what you have already envisioned.
You never have to worry, either! All projects, regardless of length or type of ghostwriting, will be entirely owned by you. All writers at Write My Wrongs sign a confidentiality agreement and will never claim any ownership of any work. You are assured that after each project, their stories will be completely yours.
Currently, there are four ghostwriters that you can work with. Each writer has had years of experience writing bestselling novels in different genres.
Though you will mostly be collaborating with one writer, your work will be checked and edited by other writers and editors to make sure that it's perfect from the first draft.
Write My Wrongs is composed of a team of writers, editors, and designers who each have decades of experience in the book industry. Aside from ghostwriting, the company also offers book editing, publishing, and audiobook scripting. It is committed to delivering personalized solutions that accurately reflect each client's creative vision.
All members at Write My Wrongs represent the top five percent of the industry. Each editor was selected from a pool of 200 candidates.
A spokesperson for the company said, "Even though this is a collaborative process, let's face it—you're the expert. We listen to your ideas, stories, and experiences without judgment and work until we create the perfect book for you."
Go to https://writemywrongs.co/ghostwriting so you can learn more.