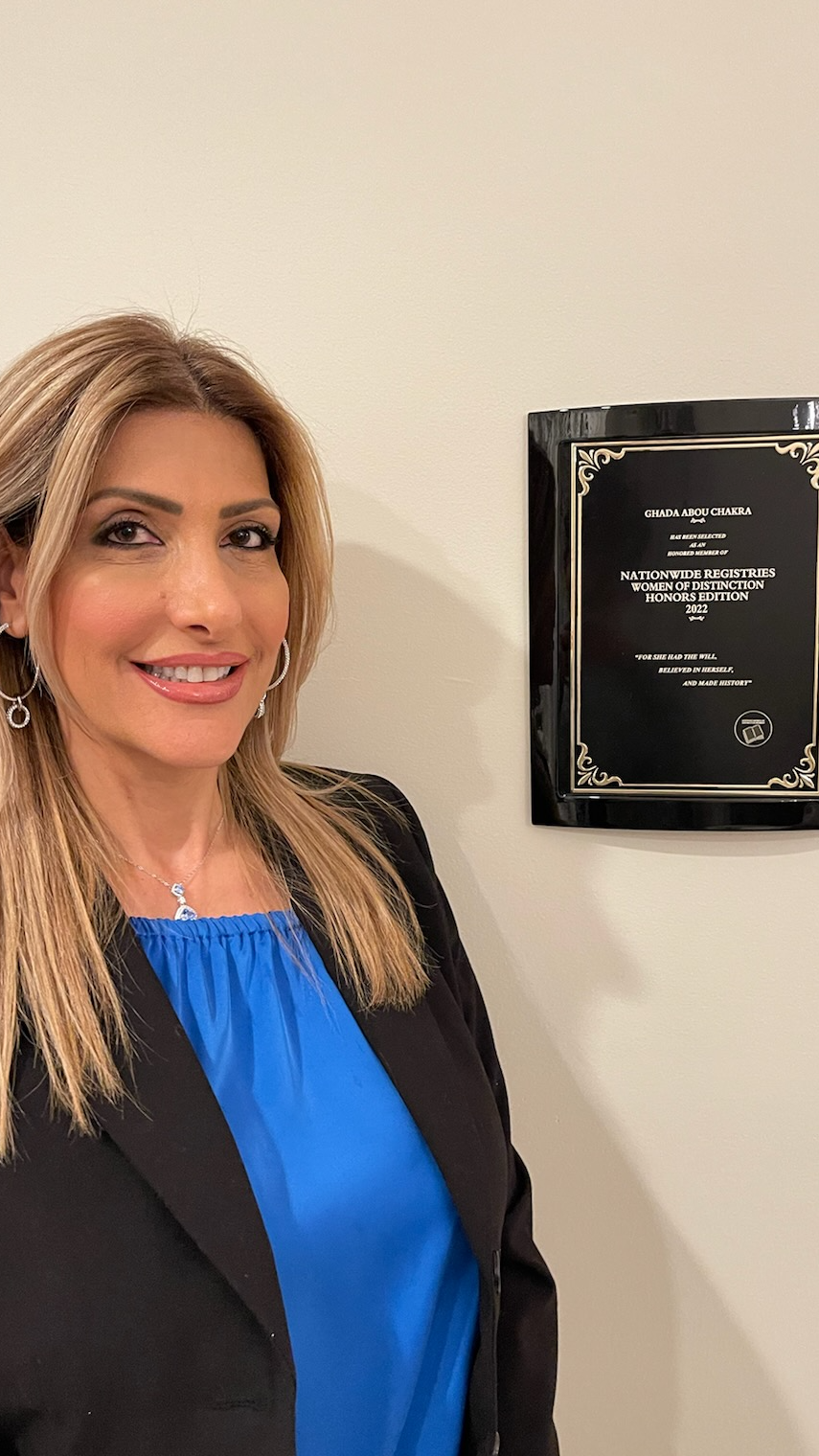 Energy efficient homes? We're big fans! Don't take too long though to warm up to the idea of one - if you want to transform your residence into a healthier home, there's only one name you need to remember!
And guess what? They've just been awarded a special honor!
Home improvement expert Window Galaxy USA announces that its owner, Ghada Abouchakra, has been selected to become an honored member of the Nationwide Registries Women of Distinction.
Ghada Abouchakra's inclusion in the 2022 Women of Distinction Honors Edition is a testament to her dedication to helping more families live in energy-efficient homes. As president of Window Galaxy USA, Abouchakra personally ensures that every home improvement project is tailored to the needs, budget, and personal style of the client, making her company the most trusted home remodeling and energy expert in New Jersey.
Learn more about this amazing award at https://windowgalaxy.com
Window Galaxy USA says that the recent introduction of Abouchakra into the Women of Distinction list of Nationwide Registries further fuels the contractor's commitment to increasing the value of homes in the state. Its primary goal is to provide high-quality home improvement solutions that not only make a home more energy-efficient but can also improve the quality of life of those who live in it.
Think about it: Homes that are healthier not only save you money but make you feel better, too! It's a win-win situation!
Window Galaxy USA specializes in the replacement and installation of windows, doors, sidings, and gutters, and also offers solar roofing installation. The company bears an A+ BBB rating and is an Andersen-certified contractor.
Since taking ownership of Window Galaxy USA, Abouchakra has taken every opportunity to help New Jersey residents like you renovate their homes by leveraging innovative property improvement solutions. For many homeowners, this begins with replacing their windows and doors, which play a significant role in the structural soundness and the energy efficiency of a property: high-quality windows and doors can reduce heating, cooling, and lighting costs while also improving the comfort of your home.
Window Galaxy USA develops custom home improvement plans that combine your window or door frame of choice with glazing materials that provide better insulation. These plans may also include replacing, caulking, or weatherstripping doors to prevent air or water from getting in.
A company spokesperson said, "All of our products are engineered with energy efficiency in mind. This means that when you choose to work with us, you may actually be saving yourself money in the long run. Our windows and doors drastically cut down on your heating and cooling costs, and our quality gutters and siding cannot be found anywhere else."
Nationwide Registries is a professional organization that honors different industry leaders for their honesty and integrity based on peer vetting. All honorees are directly invited or nominated by a fellow professional.
Call Window Galaxy USA for a free consultation today!
Go to https://windowgalaxy.com so you can learn more.