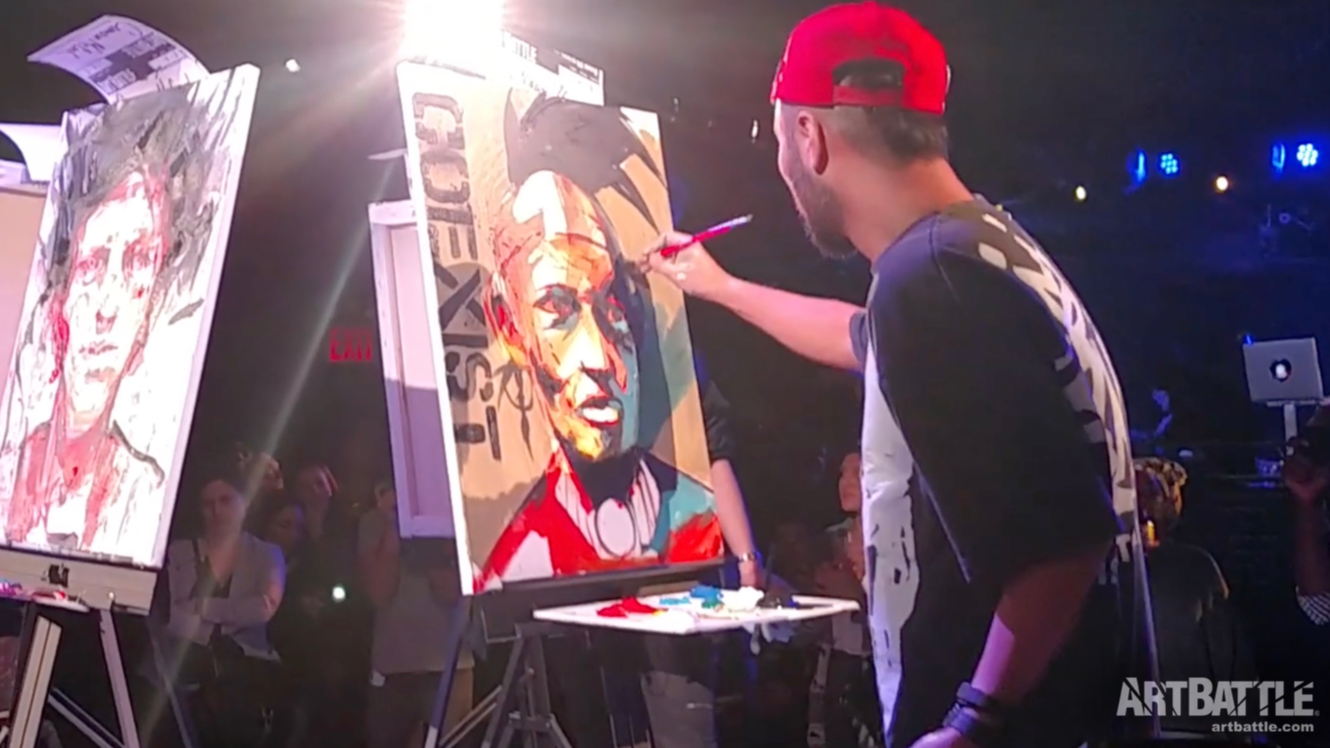 Artists, painters, art collectors, art buyers, art enthusiasts, and art students looking for awesome entertainment involving art need look no further. Live speed painting for 3 rounds amongst 12 artists will be held at the Art Battle Miami on Dec 1, 2022.
With more than 2,000 events in 20 countries in 21 years, Art Battle is a global tournament of live art. The audience decides the winner by voting online, and the winner will advance to City, Regional, National, and World Championships.
We Know City, a promotion company for visual artists, is sponsoring this year's event, full of entertainment and shocking visuals at Jungle Island Bloom Room in Miami.
Picture it. Lights. Camera. Action. Paint flying on canvases, a crowd cheering, DJ spinning, tensions rising, and a count down to the end 3…2…1. It is going to be an epic night never before seen. Music, food, drinks, and art matches. What more could an art enthusiast ask for? This will be the first of many events to come. The tension will be strong and expectations high.
12 artists battle to become the first Art Battle Miami champion. 3 rounds of 20min high pace painting. The audience chooses the Winner. The winner gets $1000, digital art promotion, and a free trip to any other Art Battle competition. The audience is the hardcore soul of the show. bringing about support and cheers for all contestants.
The New York Post writes "Like Iron Chef, but with paint!"
Vice writes: "Easel sports are the new e-sports." "The underground Art Battle scene is more than just speed painting."
Full details on the event can be found on the company website at http://artbattle.com.
The Art Battle main website offers complete details about each battle worldwide. This will be a monumental occasion being the first for South Florida. Interested parties can purchase tickets at https://www.eventbrite.com/e/art-battle-miami-december-1-2022-tickets-463871160127