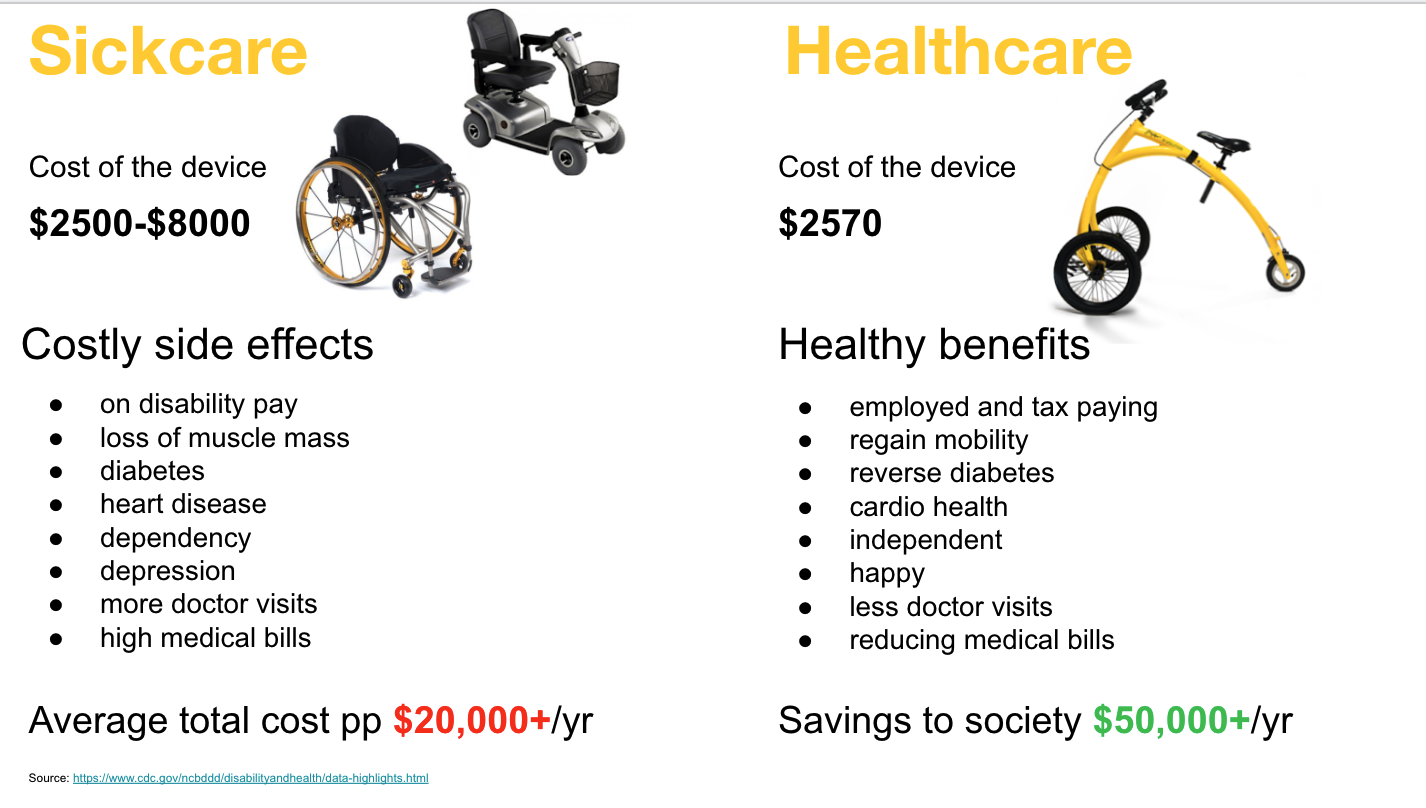 Alinker knows better than anyone that one small step can really be one giant leap. If you're looking to find your feet again, their new mobility walking bike could be the answer.
The Alinker is an innovative new non-motorized walking bike without pedals that has been designed to change how the community sees mobility and disability. The device is targeted to adults like you, who are suffering from a disability or condition that affects your mobility, but who are otherwise active and engaged, and it promises you both greater physical freedom and social equality. Now, the company is proud to be giving you more access to this life-changing device by offering it on a rent-to-own basis.
Go to https://www.thealinker.com/?utm_source=Ampifire&utm_medium=Paid&utm_campaign=2 to find out more.
The launch coincides with the latest figures from the CDC, which indicate that 18% of American adults have difficulties with basic physical functioning like walking, with over 6.8 million of those using assistive devices like wheelchairs, mobility scooters and walkers.
However, as Alinker argues, these devices are normally created as technical solutions to a 'body with a problem', and do not consider how mobility is core to your self-worth. Nor, the company says, do they consider how a mobility device could actively work to strengthen and improve your physical condition.
As such, the device has been designed to help you thrive physically within your limitations. The Alinker is a high-performing, completely custom-made and adjustable walking bike that has been created to provide you with the opportunity to reclaim your independence, regain access to beloved physical activities, build your muscular strength, activate your brain and improve your neuroplasticity, and to put you back on eye-level with your peers.
However, this innovative device must inevitably come with a price tag, and Alinker understands that you may not be in a position to buy the device outright. That is why they have created their new rent-to-own system, which comes with 0% interest, in the hopes that all adults who want to feel physically free and active can do so.
The Alinker is, in the words of one of its key endorsers, actress Selma Blair, a game changer. The device has been positively featured on Reuters, CBC, Forbes, People and Inc.
A spokesperson said, "The Alinker is custom designed to challenge society's assumptions about disability. Most medical devices are a technical solution for a body with a problem, it emphasizes the 'problem'. But, we are humans, and we have a body. The body does not determine who we are. So the Alinker is designed for how we want to live, regardless of mobility challenges."
Start living more freely today with the Alinker.
Visit https://www.thealinker.com/?utm_source=Ampifire&utm_medium=Paid&utm_campaign=2 to see how you can benefit from their new rent-to-own program.