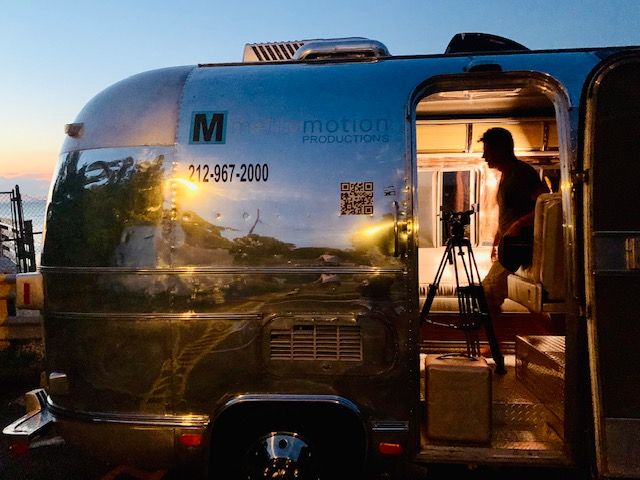 Is your event missing that extra wow factor? Then consider renting a restored recreational vehicle! Luckily, RV Airstreams has a fleet that's ready to serve you.
The company has four different Airstream models in its fleet measuring anywhere from 20 to 36 feet in length. These restored classic vehicles are suitable for your tailgates, pop-up shops, weddings, marketing activations, pictorials, and other private events.
Learn more by visiting https://www.rvairstream.com
Each rented vehicle comes with a designated driver so you don't have to worry about hiring one. The RVs have customized interiors that make them shareable on social media platforms like Instagram and TikTok.
The Airstream was first introduced in the 1930s by Wally Byam, one of the earliest examples of travel trailers. Its signature shiny aluminum construction and curved body are a testament to American engineering, which contributes to its enduring popularity.
RV Airstreams has carefully selected classic models of this trailer home and renovated them to serve as unique venues for your events. Moreover, each vehicle is customized to suit a different kind of gathering.
The BeautyStream model, for instance, has makeup and hair stations, making it ideal if you are a cosmetic brand or beauty influencer. The LoveStream, on the other hand, has a kitchen and minibar where refreshments can be served during your wedding or other gatherings.
About RV Airstreams
RV Airstreams is a unit of Daylight Studio, a leading supplier of fleets for commercial use. It has extensive experience working with event planners, creative agencies, designers, and video production crews. Since its founding in 2019, the company has worked with prestigious clients such as Allure, Herbal Essences, Otte, Liqs, Capri, and Gurney's.
A spokesperson says: "A successful event requires an attention-grabbing focal point, which is exactly what our vintage Airstream RVs offer. No matter what your event is, we have a vehicle that will make it memorable. Moreover, we provide seamless service so you can focus on the most important thing: throwing the best event possible."
Add a touch of class and old-school charm to your event with a vintage recreational vehicle. Just get in touch with RV Airstreams to find the vehicle that best suits your needs!
Check out https://www.rvairstream.com for more details!