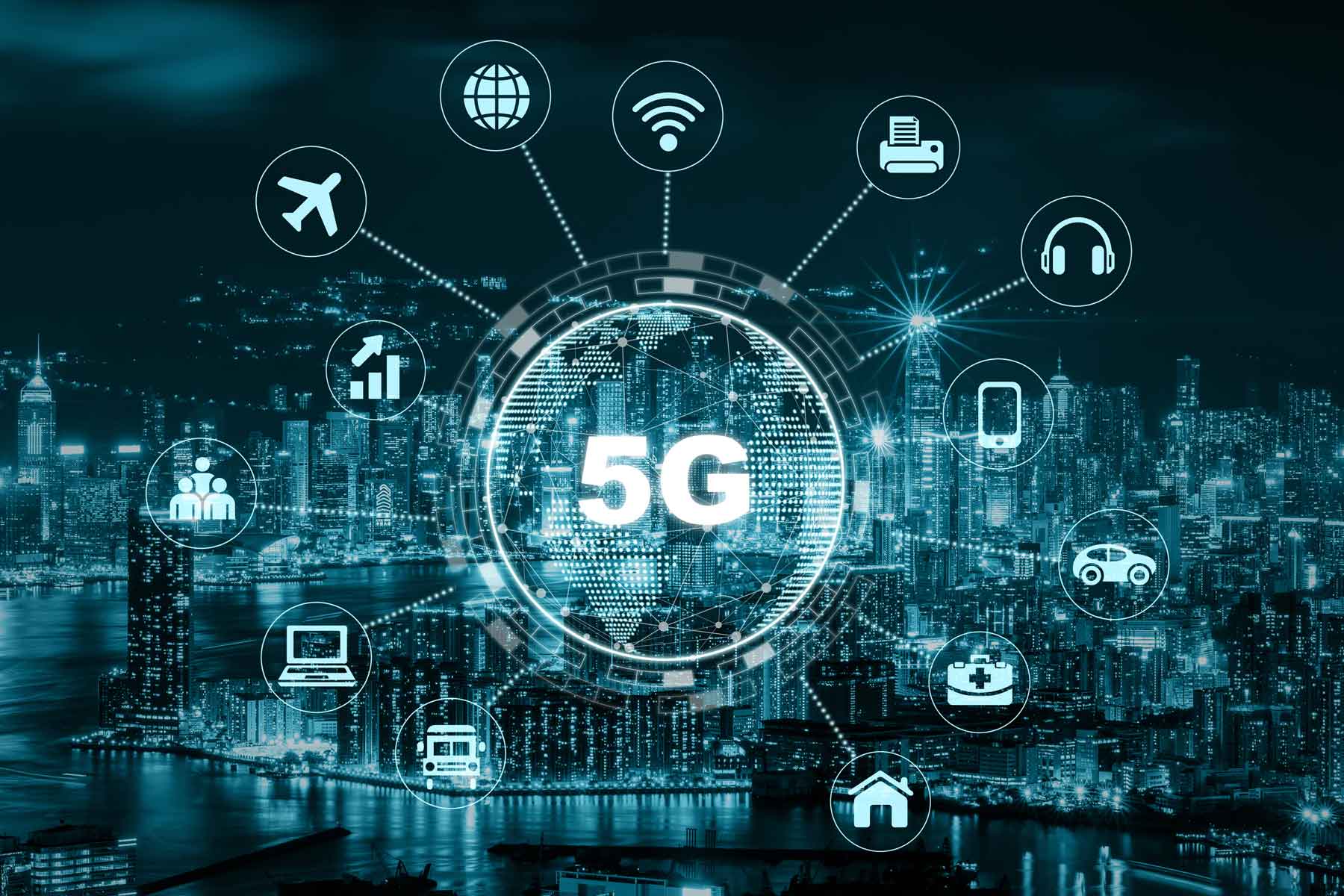 If you want to find out what 5G technology means for the future of your manufacturing business - read this report from The Clarus Networks Group!
'Manufacturing In A 5G World' offers you insight into the rise of intelligent machinery and automated, AI-enabled networks and explains why 5G represents a tangible solution to the inefficiencies of traditional manual processes.
Keep your finger on the pulse of change in Industry 4.0 with Clarus Networks Ltd. More details at https://www.clarus-networks.com/2022/07/11/manufacturing-in-a-5g-world
The article highlights how real-time monitoring of machine performance and the resulting actionable data offer a new cost-effective operational model for manufacturing companies. According to the report, existing connectivity and digital infrastructure have not been sophisticated enough to support the necessary linking of disparate devices and technologies. With 5G, you now have a network solution that can deliver.
The kind of bandwidth, low latency, speed, and reliability that 5G offers make it an essential component in rapid real-time data transfer. According to The Manufacturer, 5G networks commonly output speeds between 10-30 Gbps, or up to 20 times faster than 4G systems, with South East Asia currently leading the way in 5G adoption for Industry 4.0.
The Clarus Network Group's report explains that smart factories of the future offer manufacturing companies like yours more resilient and controlled production processes. By optimizing maintenance routines in real-time, you'll be able to cut costs, improve safety standards, and extend the lifespan of your machinery. 5G-enabled sensor applications also offer you unprecedented efficiency with devices able to operate on battery power for nearly 10 years.
Other benefits of 5G that the article touches on are its latency round-trip data speeds of less than 10ms, robust connectivity, inter-network handoff capability, human error reduction, and predictive maintenance.
About The Clarus Networks Group.
With offices in West Lothian, London, and Manchester, the company's management team brings a combined eight decades of experience in project oversight and communications development across a range of industries including civil engineering, energy, and healthcare.
A spokesperson says, "We harness the power of major satcoms and telecoms providers, combined with our state-of-the-art technologies, to provide robust, reliable, and scalable communications coverage for each project, including in remote areas where terrestrial signals are poor or non-existent."
The Clarus Networks Group affirms its reputation as a thought leader and pioneering force in communication technology solutions for Industry 4.0. Join the conversation and take your business into the future with 5G network solutions.
Take your business into the future with 5G solutions from Clarus Networks Ltd!
For more info, go to https://www.clarus-networks.com/2022/07/11/manufacturing-in-a-5g-world