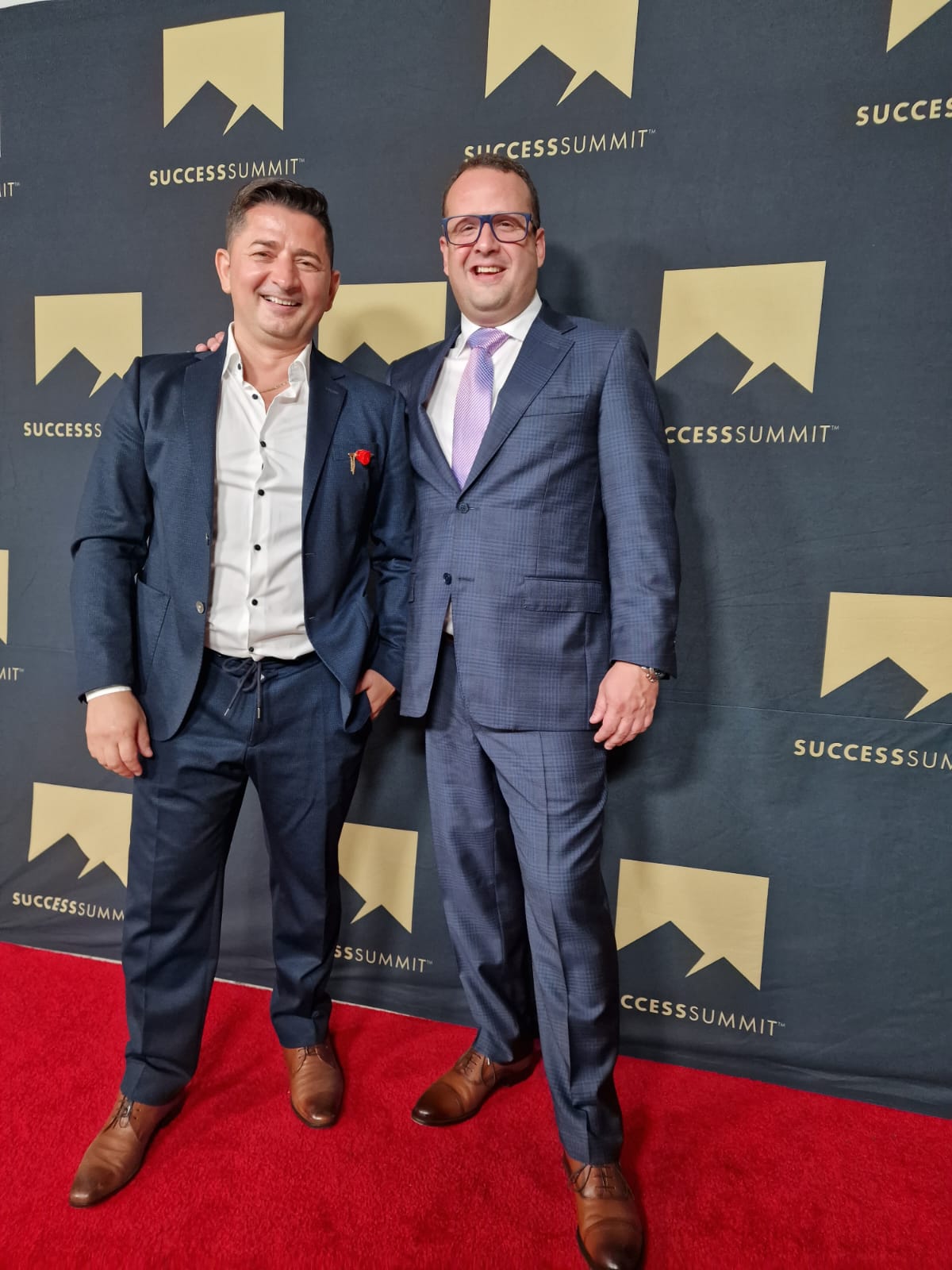 Fame and success come with a price tag.
The constant scrutiny of the public eye, the pressure to maintain your image, and a "roller coaster" career path can take a toll on your self-confidence and mental health. In fact, as a high achiever, you are more likely to suffer from burnout, impostor syndrome, and a reduced sense of accomplishment. You may be feeling stuck in a rut, or like you're not living up to your own expectations. In any case, with the right support, you can learn to manage the challenges of your celebrity life and create the right mindset for lasting success.
Renowned human behavior expert, author, and transformational life coach and business strategist Tony J. Selimi can help.
He understands the unique challenges that come with your celebrity status - that's why he's created a new coaching program specifically for high-profile clients like you. His coaching sessions are tailored to your individual needs and can help you build self-confidence, achieve social influence, and find greater purpose in your personal and professional life.
As a celebrity coach, Tony has worked with Hollywood actors, professional athletes, royals, global leaders, politicians, and other high-profile individuals. He knows that even high achievers can feel like they've hit a wall in their careers, which can be frustrating after a period of growth and success. Tony emphasizes the importance of self-awareness and accepting your authenticity for living up to your full potential.
His new coaching program is available in several tiers, depending on your desired level of intensity and focus areas. For those who want an intensive coaching experience, Tony recommends the Go Gold & Go Fast annual package. This package includes weekly two-hour individual coaching sessions where he will help you identify self-imposed limits and toxic emotions that may be holding you back. Using his trademarked self-mastery methods, you'll be able to let go of negative thinking patterns, upgrade your mindset, and gain clarity on the next steps in your career.
If you're a busy person looking for flexibility and fast results, the Platinum package may be more suitable for you. This package includes 30 days of one-on-one coaching that you can use throughout the year to schedule several intensive retreats with Tony at a location of your choice anywhere in the world, with a minimum of five days at a time.
"I now have the drive, the permission and the desire to move forward and live my dreams," says one of Tony J. Selimi's clients, coach and bestselling author Daniel Browne. "My business is thriving like never before, and I wake up joyful and excited about all the new ways I can generate even more success in my life. Tony's expertise, belief in me, and Breakthrough Evolutionary Coaching made this possible for me."
If you want to break out of your career plateau and achieve lasting success, sign up for Tony Selimi's celebrity coaching program. With his guidance and support, you'll be able to develop a growth mindset, identify your talents and weaknesses, and strengthen your personal brand and influence.
Go to https://tonyselimi.com/services/coaching-packages/ to see all available packages and choose the one that best suits your personal goals.