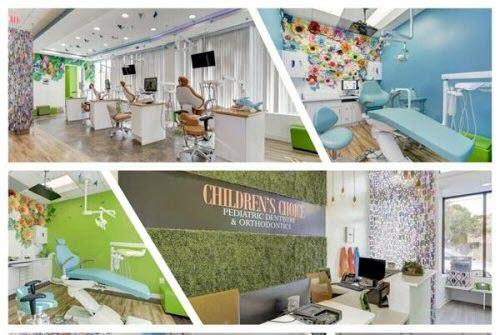 The children's dental experts offer modern laser techniques for fast, safe, and minimally invasive tongue and lip-tie treatment.
What's more, the family orientated team of pediatric specialists are passionate about providing the best dental experience possible for your children!
The Washington clinic is a fun environment for kids (and a breeze of fresh air for parents). It encourages play to promote relaxation and positive associations with dentists for long-term oral health.
In comparison to conventional surgical techniques, the clinic's laser treatments are considered to cause the least trauma. In fact, some babies even sleep through the whole procedure. Yes, you read that right!
For more, go to https://www.mychildrenschoicedental.com/services/laser-dentistry
Additional advantages to laser frenectomy or frenotomy procedures include little to no bleeding or discomfort, reduced chance of infection, and the promotion of fast healing. The clinic's treatments sterilize the surgical site upon contact with the laser and stimulate tissue regeneration for fast recovery.
Tongue-tie occurs when the tissue-band (frenulum), connecting the tongue to the mouth floor is unusually short and limits tongue movement. Lip-tie is caused when the frenulum behind the upper lip is too tight, limiting lip movement.
Both conditions can impair breastfeeding and swallowing and affect oral hygiene and speech. A Bioinformation study that compared surgical and laser frenectomy healing outcomes confirmed that lasers provide better healing results.
The center's team are highly specialized in pediatric dental care. The experienced staff cater to children with special challenges and also provide options to manage anxiety.
Together with laser dentistry, the clinic offers a full range of pediatric and orthodontic services, and myofunctional therapy. They provide treatment for newborn babies up to adolescents.
Children's Choice Pediatric Dentistry and Orthodontics was founded by Dr. Anamelechi – named as one of America's Top Pediatric Dentists by the Consumers' Research Council of America. Her extensive, specialized training and areas of expertise include laser dentistry, maternal and child health, dental trauma, growth and development.
In addition to holding multiple privileges, memberships and university teaching faculty status, Dr. Anamelechi is the president of the DC American Academy of Pediatric Dentistry and co-leader of the Medical and Dental Collaboration committee for DC Oral Health, Maryland Dental Action and DC Pediatric Oral Health Coalitions.
A satisfied parent said: "How rare it is to find a pediatric dental practice and practitioners who are highly competent, engaging, kid-friendly, practical and expertly skilled. They never judge, they just help."
Children's Choice Pediatric Dentistry and Orthodontics – (202) 410-0088 – are the experts you need for the best available treatment and a stress-free experience at the dentist!
For smiles all round, visit https://www.globenewswire.com/news-release/2022/01/17/2367906/0/en/Frenectomy-Washington-DC-Updated-by-North-Michigan-Park-Pediatric-Dentist.html