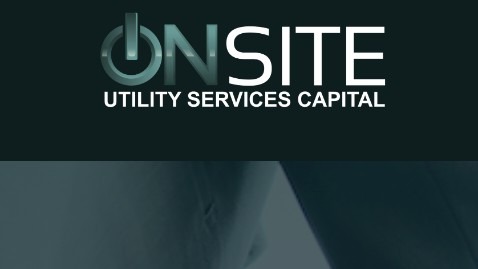 Any hotelier will tell you that operational costs have gone up considerably post-pandemic. We get it.
To make sure guests feel comfortable and protected, hotels and lodging facilities have had to guarantee high-quality indoor air quality by upgrading their filtration and ventilation systems. The cost of these systems is higher energy consumption, which directly weighs on management costs.
Thankfully, Onsite Utility Services Capital's energy savings as a service (ESaaS) program provides an easy solution to this problem.
You can find more details at https://onsiteutilityservices.com/
The consultancy offers its ESaaS program in response to the growing need for innovative solutions to the energy challenges faced by hotels and other facilities in the hospitality industry. It was created with the purpose of keeping guests comfortable while helping hoteliers save on costs related to laundry, HVAC, indoor air quality improvement, and lighting energy consumption.
According to The U.S. Department of Energy, America's hotels - with their 24-hour, round-the-year operation - are among the top consumers of energy and water. The estimated annual energy cost for an average guest room is almost double the annual energy cost for the average American home.
Onsite's ESaaS model breaks the cost barrier that most companies face when upgrading to energy-efficient technologies. It is a no-capital and no-debt service developed to reduce your operating budgets whilst extending the lifespan and efficiency of your power equipment.
HOW IS THIS POSSIBLE?
CEO Kreiss says, "We make the investment for you so there is zero out-of-pocket or upfront expenditure needed."
If you're interested, you can contact the consultancy for a free consultation. The team will also take on the installation, maintenance, and servicing costs for equipment.
In addition to hotels, Onsite's energy solutions are available to companies and facilities across various industries, including commercial real estate, healthcare, and manufacturing. The ESaaS model covers a broad range of energy-reliant processes like water conservation, indoor air quality control, power solutions, and lighting upgrades.
DO I NEED ESaaS?
Ask yourself the following questions: Are your energy costs too high? Have your profits hit a plateau? Do you want to be more environment-friendly?
If your answer to any of those questions is yes, then you're set to benefit from Onsite Utility Services Capital.
ABOUT THE COMPANY
Founded in 1993, Onsite Utility Services Capital has 29 years of experience helping companies achieve economic and environmental goals. It ensures that energy-efficient technologies stay within the financial reach of any business or institution.
The consultancy boasts a team of qualified and experienced staff, specializing in business development and energy conservation. It is headed by founder and Energy Procurement Specialist, Fritz Kreiss.
Want to adopt smart energy with no up-front expenditure? Contact Onsite Utility Services Capital today!
Contact Onsite Utility today at https://onsiteutilityservices.com/ to learn more about its energy solutions.