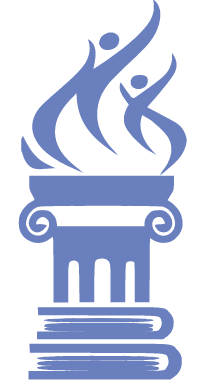 I was very confused when I saw a dog running after a book. It turns out he was chasing his tale! However, it's not just our canine companions that love books because reading is a great hobby that benefits people in a variety of ways. The group of people that benefit the most from reading is children, as it provides them with the opportunity to come across new words and phrases — but more important, new ideas, new places, new cultures, new adventures far beyond the limited scope of their own lives.
WholeReader is an interactive education platform that allows children to learn and retain new words and phrases through the completion of a daily 45-minute reading exercise. The difficulty of the material is dynamically adjusted so that your child will always be reading at a level that is both suitably challenging and enjoyable.
If you think your child should be reading more, then check out the app now by heading to https://wholereader.com
WholeReader is perfect for parents looking for reading apps that can monitor the progress that their child is making. As a parent, you will receive an aggregated daily report which details the reading work that has been completed by your child. This is a fantastic way to reward them for their commitment to the app or give them some words of encouragement if they aren't trying as hard as they could be.
Research has shown that children obtain a range of personal and practical benefits from immersive reading at a young age. In 2018, Microsoft ran an experiment where the key finding was that immersive reading of only 30 minutes each week for two months improved a child's reading proficiency by a full academic year. A famous study from 1998 also revealed that children residing in or above the 90th percentile for educational aptitude read approximately 2,000,000 words per year outside of school.
WholeReader gives your child the chance to combine the experience of reading a book with listening to it being narrated. All books are narrated by real humans to make sure that the intonation and pronunciation of all words are correct. This means that readers will not just be able to understand new words, but also put them to use in day-to-day activities.
To create a sufficiently exciting and engaging learning environment, your child is prescribed a selection of reading materials with a steady diet of new vocabulary. The platform has a number of integrated features, including the ability for your child to make notes for themselves and highlight bodies of text that they are having difficulty fully understanding.
WholeReader can be accessed with a computer or a smart device and functions across all operating systems. Students also have the opportunity to download books for offline use.
As part of the company's commitment to helping as many children as possible, you can give WholeReader a try for 30 days for free.
One satisfied parent remarked: "The WholeReader app opens up a range of learning possibilities that would not be accessible just by reading the material prescribed as part of the school curriculum. Honestly, the progress my child has made is quite spectacular."
The old saying goes that you can't teach an old dog new tricks, which stems from the fact that it is preferable to master skills at an early age. Encouraging your child to read at an early age will stand them in good stead for the rest of their lives, both inside and outside of the classroom.
If you want to try out this service immediately, you can do so by heading over to https://wholereader.com