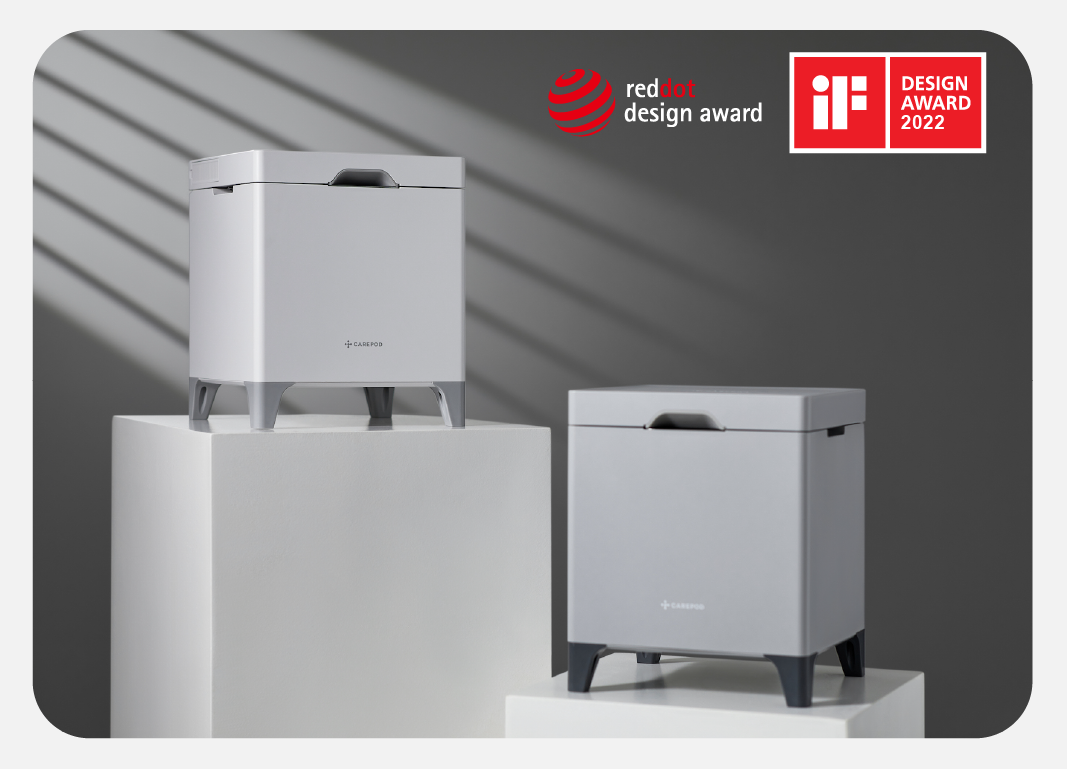 Interior design is very important to us especially since we're more spending time at home. However, often times we're too focused on layouts, furnitures and neglect the importance of the home appliances. For me, I was stuck with ugly humidifiers during our dry seasons... until this brand came to rescue. Carepod.
The company's latest humidifier model, created to hydrate larger indoor spaces, continues Carepod's mission of providing clean, refreshed air - all while breaking new ground in design.
Carepod Cube X50 is designed in the form of a streamlined cube with legs, featuring a modern aesthetic that makes it perfect for any interior setting. Any excess element has been stripped away, leading to a thrillingly minimal cube that feels as beautiful to operate as it is to look at. Even Carepod Cube X50's control settings are arranged in a subtle, press-to-use panel on top, with a row of elegant light indicators.
No matter where it's placed, the contemporary humidifier looks at home everywhere. Even without an additional support base, such as a nightstand or shelf, the humidifier serves as a standalone stylish element as it refreshes and hydrates the dry air of any room.
The Red Dot Design Award and the iF Design Award also acknowledges that innovation of design applies to the entirety of Carepod Cube X50, inside and out.
Unlike the majority of humidifiers, Carepod's latest invention features easily detachable parts that can be 99% sterilized, from the stainless steel tank to the lid. Its revolutionary functionality is an answer to consumer struggles with ease of cleaning when it comes to typical humidifiers on the market. This level of thoughtful usability is inextricably built into Carepod Cube X50's design, making the humidifier remarkably easy to maintain and care for long-term.
Carepod Cube X50, with its innovative, groundbreaking design and expanded capabilities for hydrating larger indoor spaces, will be launched on October 14, 2022 and available to consumers via hellocarepod.com.