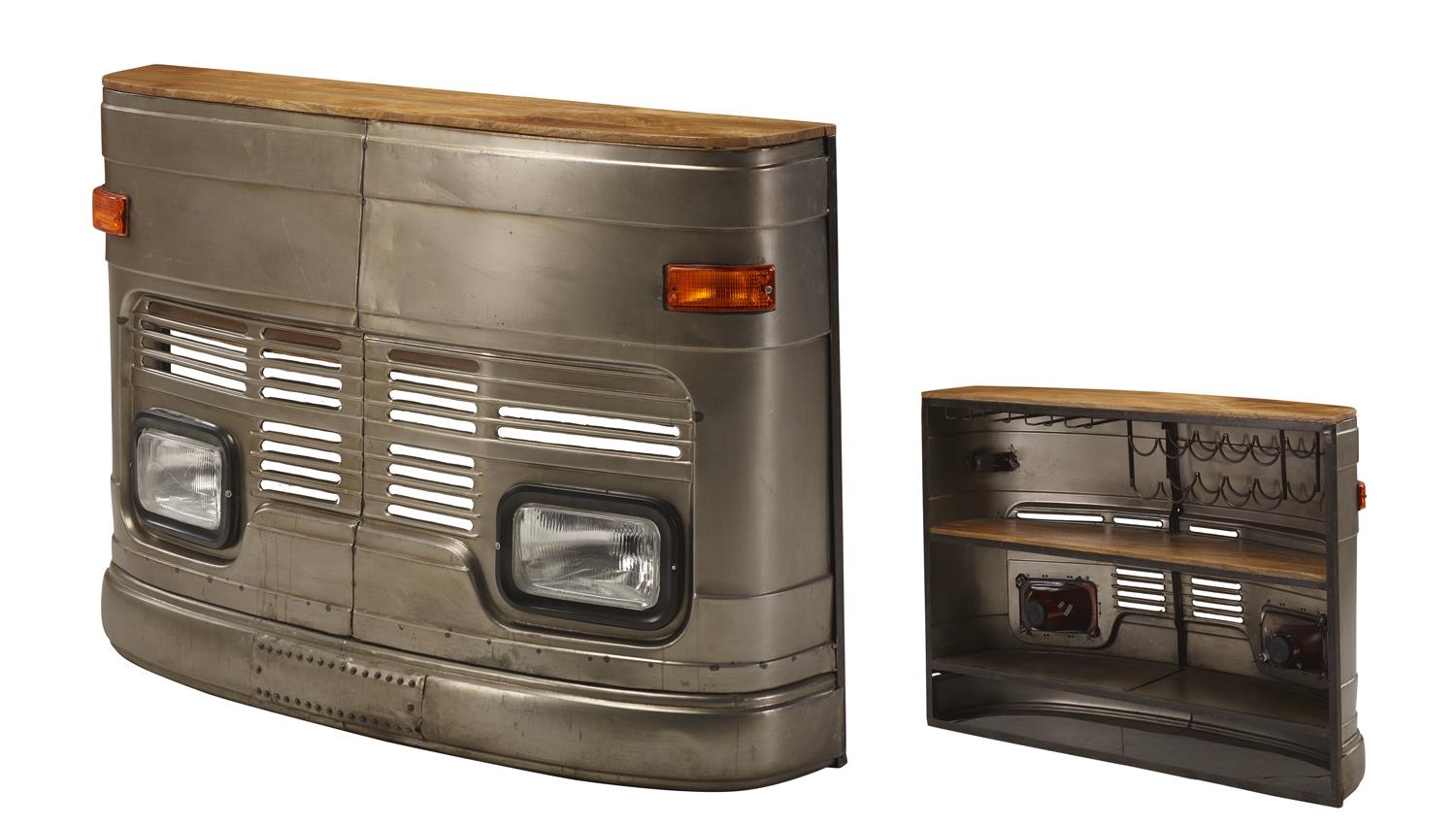 To make a house a home takes more than a lick of paint and a new sofa. It takes thoughtfully selected furniture and pieces that express your personality, and it always helps when those items are practical too! With LOOMLAN's range of bar cabinets and liquor storage, you can make a statement with practical furniture that pops, to finish off any space.
The latest updates to the collection include pieces in a number of styles, including Scandinavian designs, Art Deco, Contemporary, Bohemian, Mid Century, and more.
Go to https://www.loomlan.com/collections/home-bar-furniture-bar-cabinets-home-bar-ideas for more information.
The recent additions to LOOMLAN's range are in addition to the company's extensive range of unique upcycled items, including bar furniture, loveseats, barstools, and storage made using recycled items such as phone boxes, car parts, and vintage motorcycles.
LOOMLAN's selection of furniture is varied enough to appeal to most tastes, both traditional and modern, and offers you a wide range of well-crafted pieces to make a statement in your home. Highlights from the latest collection include the 'Fountain Pen Blue Server and Single Wine Rack', which adds a dash of color to your room without looking gaudy. Created with dark blue mahogany and originating in Indonesia, the item's removable wine racks are handy when you're entertaining guests, and require no assembly.
An equally beautiful but entirely different piece, the '55" White Carved Home Bar Accent Cabinet Bohemian Mandala Style' is hand-carved and constructed using traditional tongue and groove joints to create a stunning authentic piece for any home. Featuring round iron door handles, and a number of mandala-style carved details, the cabinet is compact and measures 55 x 44 x 16 inches. Crafted from high-quality mango wood, the liquor cabinet has been whitewashed and includes storage spaces for your bottles and stemware.
If you prefer a larger, more classic style of furniture, the 'Rustic Wood Iron Filigree Door Wine Cabinet Bar' has an air of weight and authority to it that grounds most spaces and makes an imposing statement your visitors will love. Both rustic and industrial in style, the cabinet features wrought iron filigree in the arched double doors and 'criss-cross' bottle storage for your wine and spirits. The upper part of the cabinet includes a number of shelves to display and store your stemware, and the whole piece is made using reclaimed wood for a sturdy, authentic feel. A bigger item than some of the other pieces in the range, this cabinet measures 67 x 36 x 18 inches.
LOOMLAN is the online furniture retailer you can rely on for beautiful, quality pieces you won't find elsewhere!
Ready to learn more? Visit https://www.loomlan.com/collections/home-bar-furniture-bar-cabinets-home-bar-ideas to browse the collection.